James Alexander to Benjamin Summers, A Mortgage
Deed Book A, page 115
Lots 41-42
James Alexander to Benjamin Summers, mortgage
It appears that James Alexander had obtained these lots from Summers prior to this time. In this deed he is mortgaging them back to Summers to cover a debt. He mentions that he is operating a tanyard on the lots.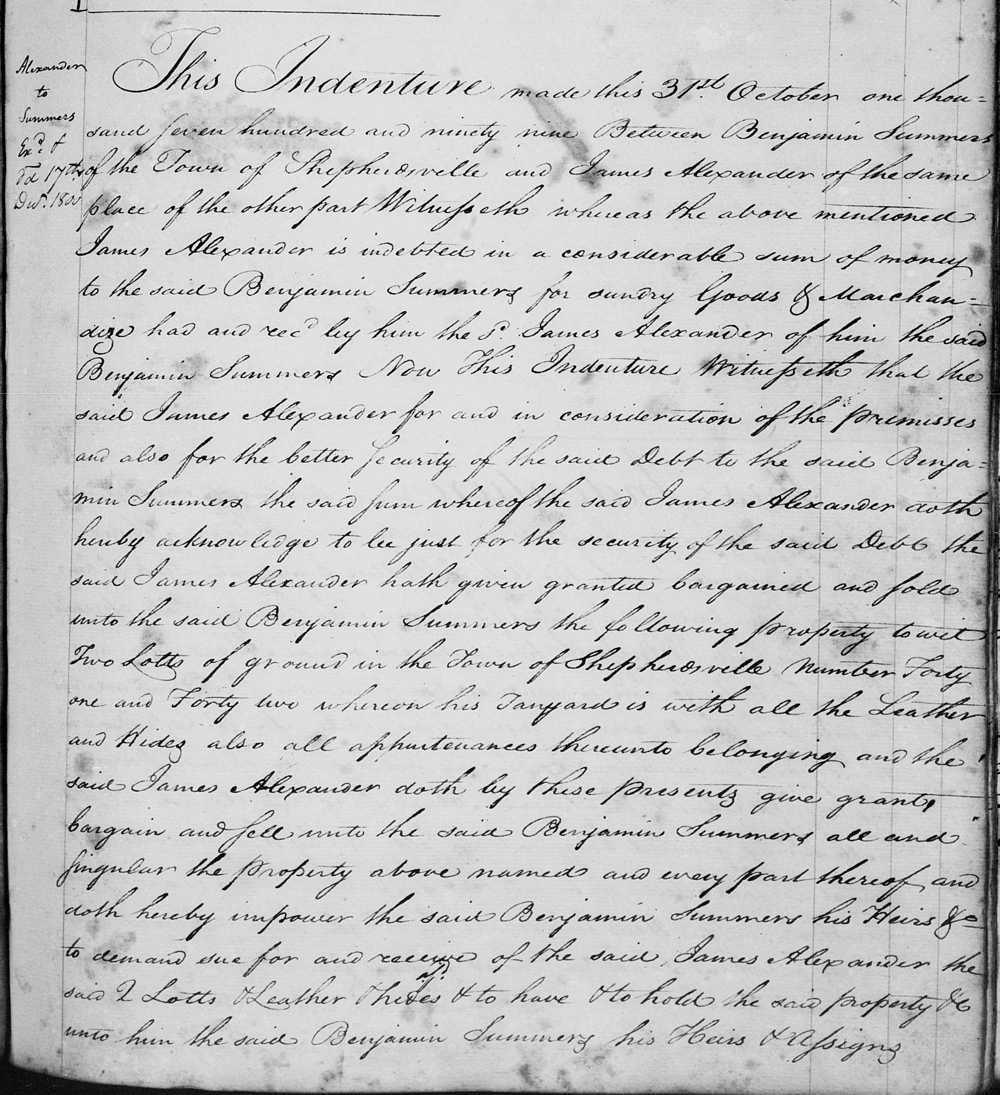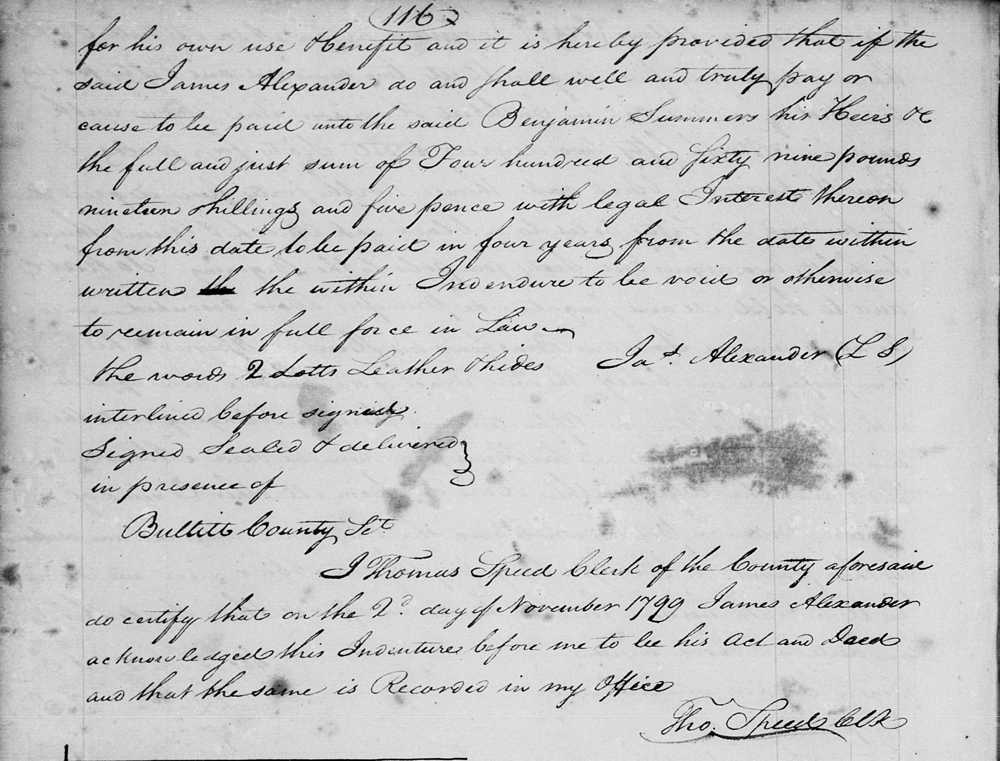 ---
If you, the reader, have an interest in any particular part of our county history, and wish to contribute to this effort, use the form on our Contact Us page to send us your comments about this, or any Bullitt County History page. We welcome your comments and suggestions. If you feel that we have misspoken at any point, please feel free to point this out to us.