Mount Olivet School, 1952-53
These reprinted pics from the Mount Olivet School were collected by Tom Pack from older ones loaned to him. We do not have names and welcome information about them. You may use our contact link above to share information with us. For convenience, we have placed numbers on each picture to assist in their identifications.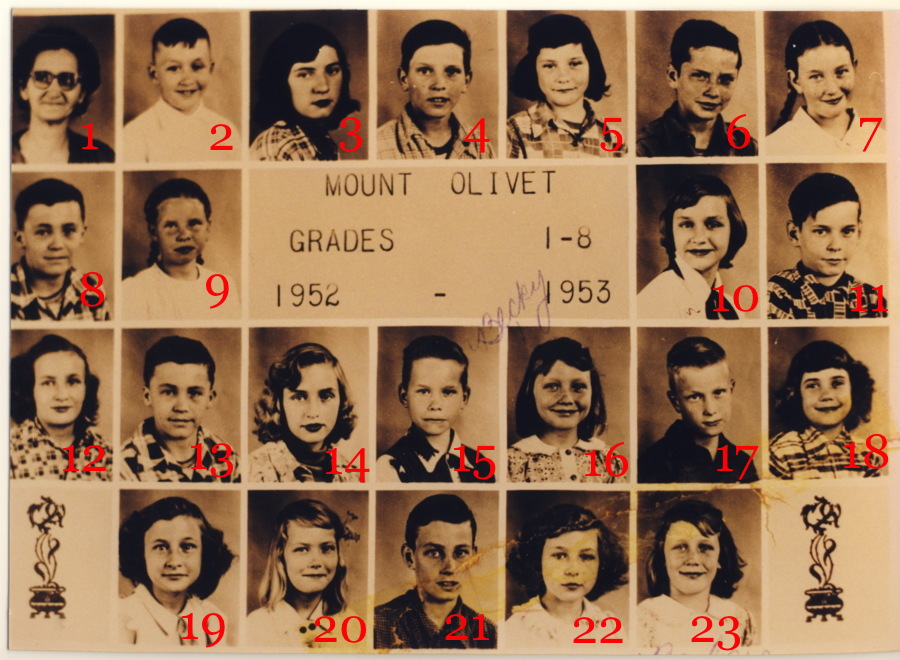 Below are additional group photos from this school.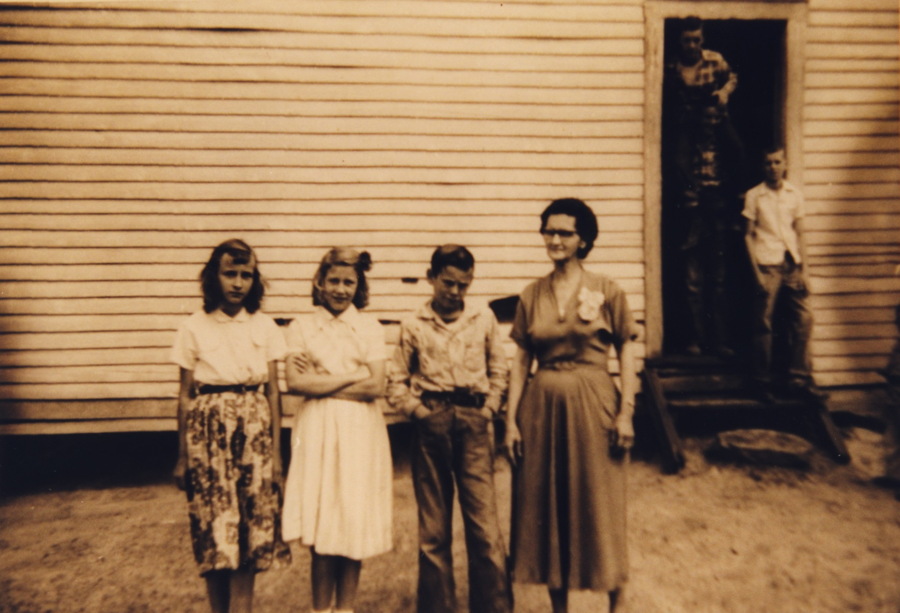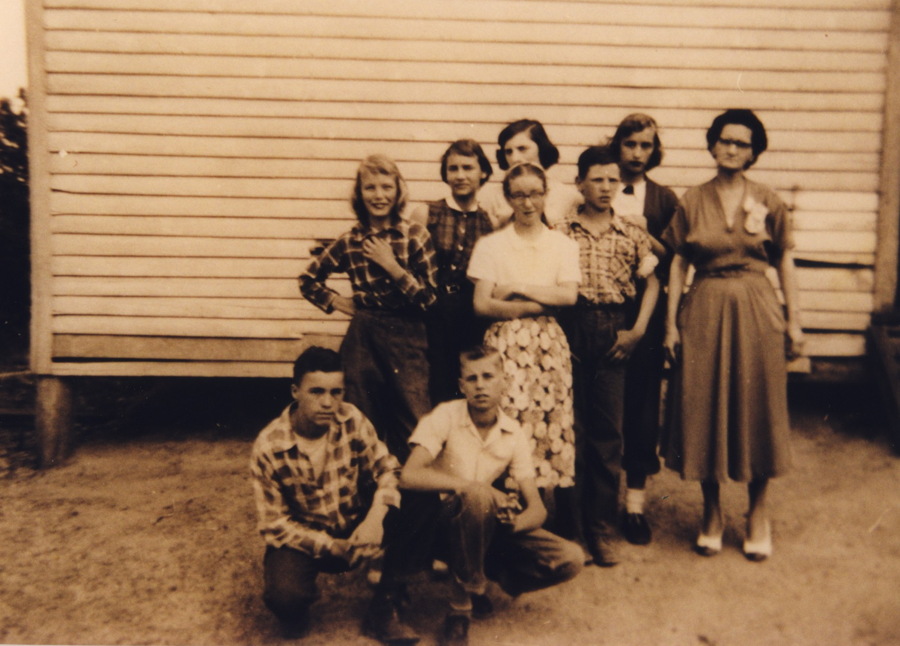 Maps on another page will help you locate this school.
---
If you, the reader, have an interest in any particular part of our county history, and wish to contribute to this effort, use the form on our Contact Us page to send us your comments about this, or any Bullitt County History page. We welcome your comments and suggestions. If you feel that we have misspoken at any point, please feel free to point this out to us.