Gabriel Jones to John Hawkins, 2500 acres
On 15 Oct 1799, Gabriel Jones of Rockingham County, Virginia conveyed his 2500 acre tract located near the Jefferson-Bullitt County line to his son-in-law, John Hawkins of Scott County, Kentucky. The deed is recorded in Jefferson County Deed Book 5, page 422, and is displayed below.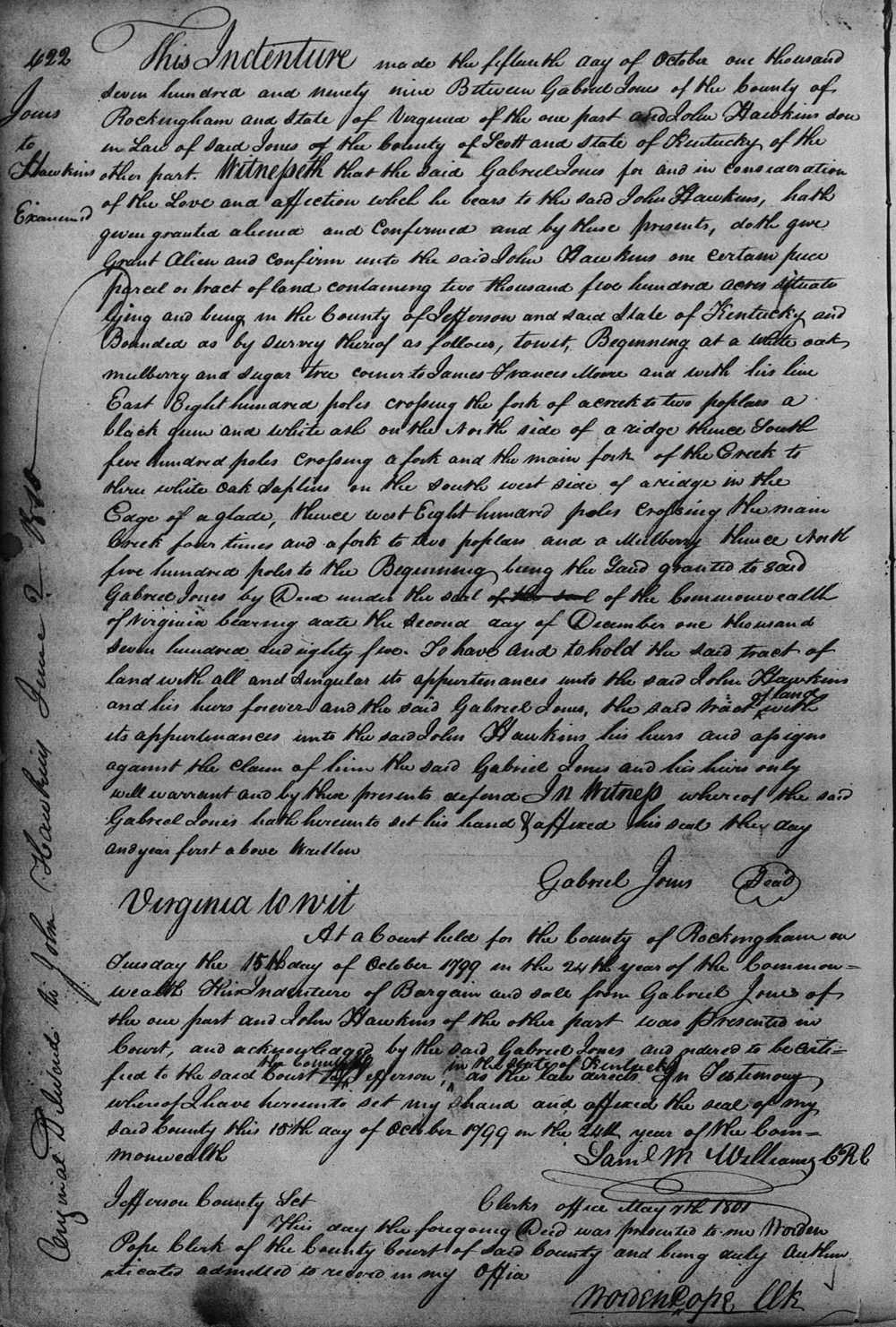 ---
If you, the reader, have an interest in any particular part of our county history, and wish to contribute to this effort, use the form on our Contact Us page to send us your comments about this, or any Bullitt County History page. We welcome your comments and suggestions. If you feel that we have misspoken at any point, please feel free to point this out to us.