John Edwards to William Pope - 500 Acres
On 28 Mar 1788, John Edwards sold 500 acres of his 1500 acre patented tract to William Pope. This land was located north of Floyd's Fork along Cedar Creek. We've transcribed the main part of the deed below, and included images of the entire document.
---
Jefferson County Deed Book 1, pages 391
This indenture made this 28th day of March 1788 between Richard Taylor as attorney in fact for John Edwards of Bourbon county for this special purpose authorized of the one part and William Pope of Jefferson County, both of the state of Virginia, of the other part, witnesseth that for and in consideration of a full satisfaction made to the said Edwards and agreeable to his desire on the premises of five shillings in hand paid, he the said Richard Taylor as attorney aforesaid hath granted, bargained and sold, aliened and confirmed, and by these presents doth grant, bargain, and sell, alien & confirm unto the said William Pope, his heirs & assigns forever a certain tract or parcel of land situate in said County of Jefferson on the waters of Floyd's Fork containing the full quantity of 500 acres beginning at a sugar tree & small forked beech, corner to Hardin's 400 acre survey, running thence North 55° West 253 poles to two poplars, corner to said Hardin, thence North 35° East 260 poles to two white oaks standing between two sink holes, thence South 55° East 362 poles and from the end of said line, South 60° West 280 poles to the beginning with all & singular the appurtenances thereto belonging or as any wise appertaining. To have and the hold the 500 acres of land as afore described & premises with every part thereof to him the said William Pope, his heirs and assigns forever, free from all changes of dower or encumbrances whatsoever of or from the said John Edwards, his heirs &c or any of them. And the said John Edwards the land & premises aforesaid from the claim & demand of all & every person that may at any time hereafter claim under him or his heirs, or in any other manner to the said William Pope, his heirs & assigns, shall and will warrant and by these presents forever defend. In witness whereof the said Richard Taylor as attorney aforesaid hath hereto set his hand and seal the day & year above written. (signed) Richard Taylor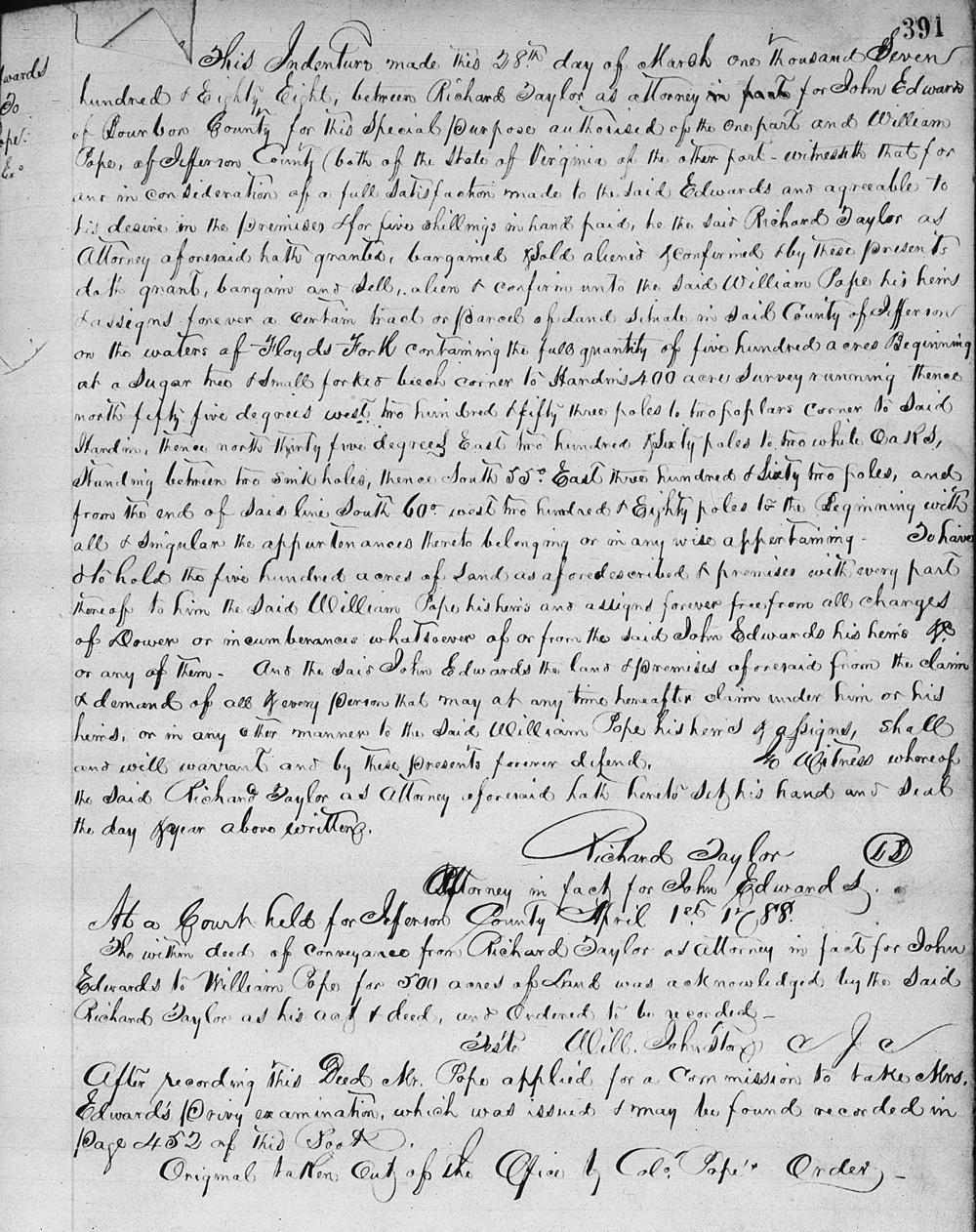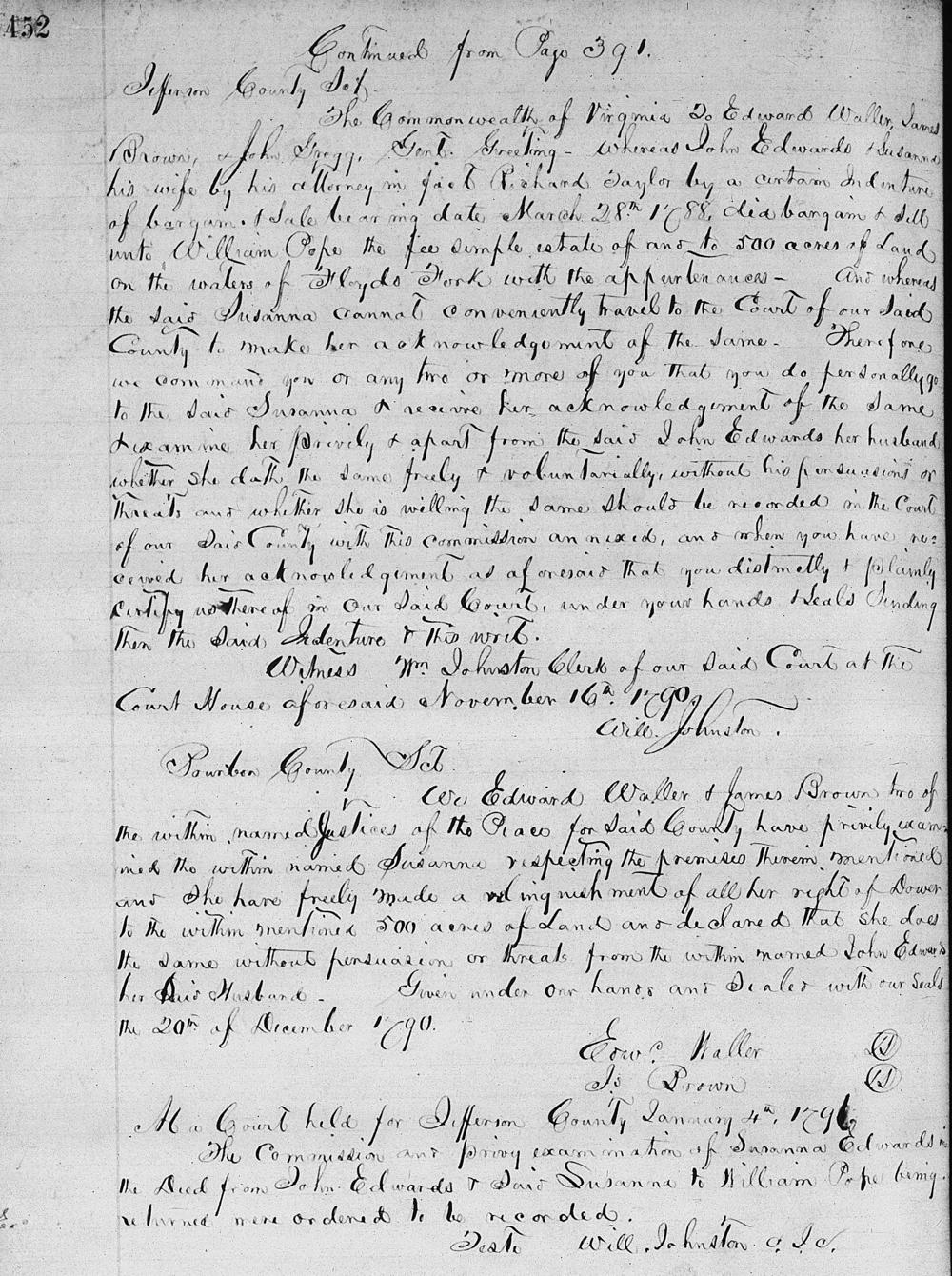 ---
If you, the reader, have an interest in any particular part of our county history, and wish to contribute to this effort, use the form on our Contact Us page to send us your comments about this, or any Bullitt County History page. We welcome your comments and suggestions. If you feel that we have misspoken at any point, please feel free to point this out to us.