A Letter from the Flood of 1937 - Page 1
This letter is said to have been written by Annie Laura Jenkins, wife of Russell Jenkins whose parents were Will and Blanche Jenkins. The letter ends abruptly at page 4, and it is unclear whether she finished it, or set it aside without finishing it. The letter is dated 24 Jan 1937. Russell's parents were killed in a drowning accident less than two weeks later on February 5th. Information about this tragedy is located on another page.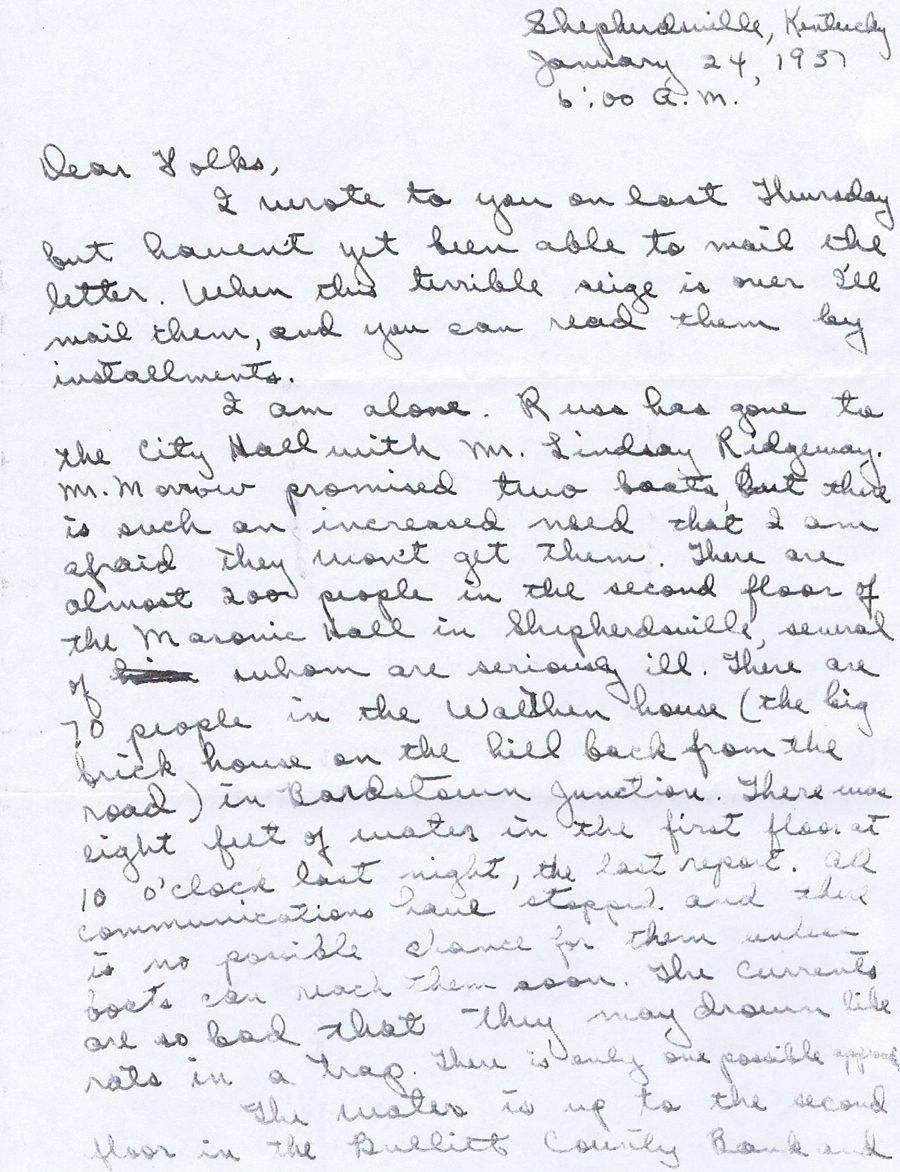 If you, the reader, have an interest in any particular part of our county history, and wish to contribute to this effort, use the form on our Contact Us page to send us your comments about this, or any Bullitt County History page. We welcome your comments and suggestions. If you feel that we have misspoken at any point, please feel free to point this out to us.