Bullitt County Order Book D Index - D
Images of the Bullitt County Order Book D are available on the FamilySearch website complete with an index. However, the index there can be confusing as certain lists are broken up on multiple pages due to the limitations of space on pages. For that reason, we have captured those images and organized them here to facilitate your research.
We also have a better detailed index of this order book on another page.
The links below will take you to the appropriate alphabetical pages.
---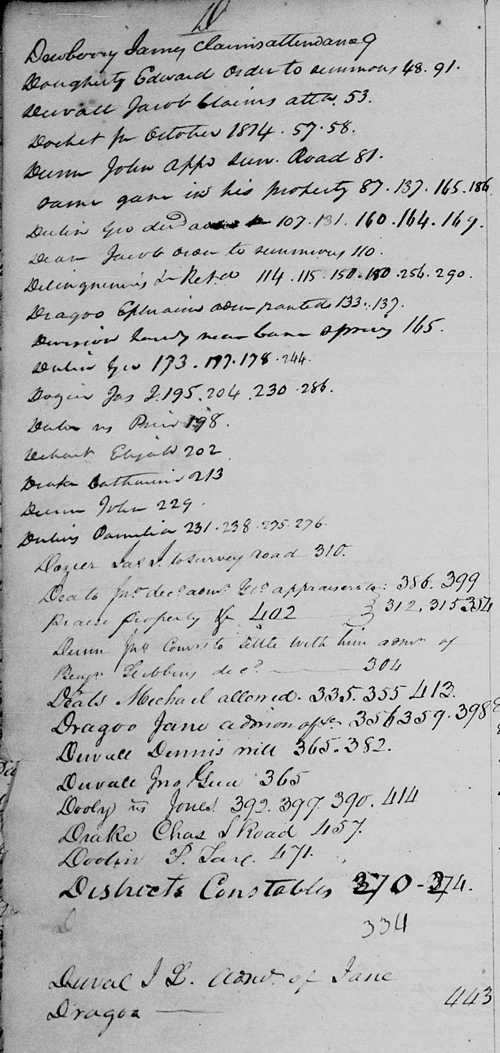 ---
If you, the reader, have an interest in any particular part of our county history, and wish to contribute to this effort, use the form on our Contact Us page to send us your comments about this, or any Bullitt County History page. We welcome your comments and suggestions. If you feel that we have misspoken at any point, please feel free to point this out to us.