John Cameron's 1000 Acre Tract
Nathaniel Owens surveyed this preemption for John Cameron on 5 Jun 1785. The deed was issued on 20 Aug 1786. Cameron died in 1791 according to some research, and the preemption was divided into six parts in 1797, with each part going to one of his heirs.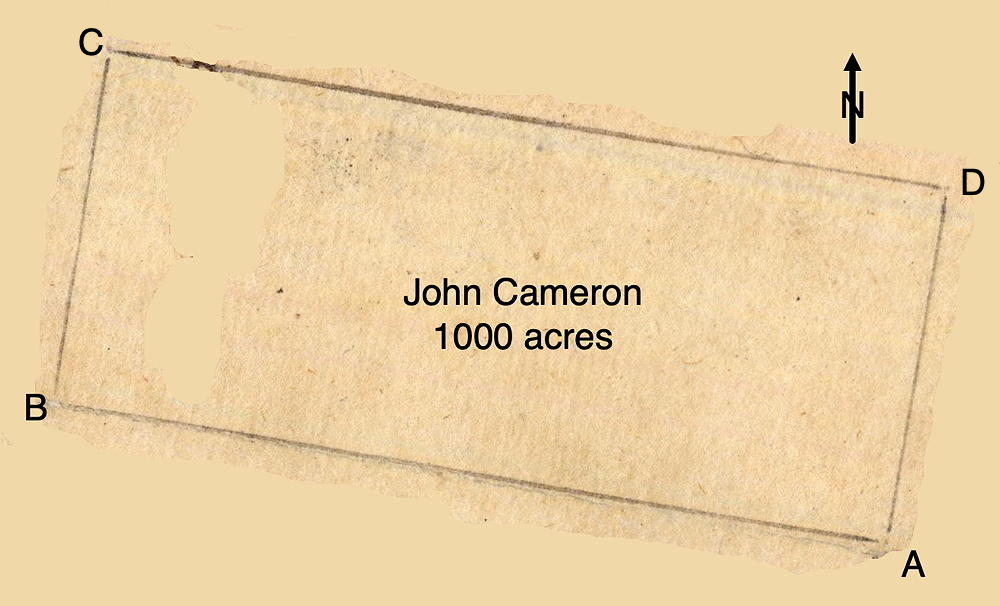 Surveyed for John Cameron 1000 acres of land in Jefferson County by virtue of preemption warrant No. 593. Beginning on the waters of the town fork of Salt River at the upper end of the poplar level on the southside of the Buffalo trace about eight miles from the mouth of Floyd's Fork at [A] three white oaks, running thence N 80° W 616 poles, crossing the Buffalo path at [B] a sugar tree, elm & poplar, thence N 10° E 260 poles to [C] a white oak, ash & sugar tree on the waters of Floyd's Fork, thence S 80° E 616 poles to [D] an elm, sugar tree & walnut, thence S 10° W 260 poles to the beginning. June the six day 1785. Nathaniel Owens, surveyor.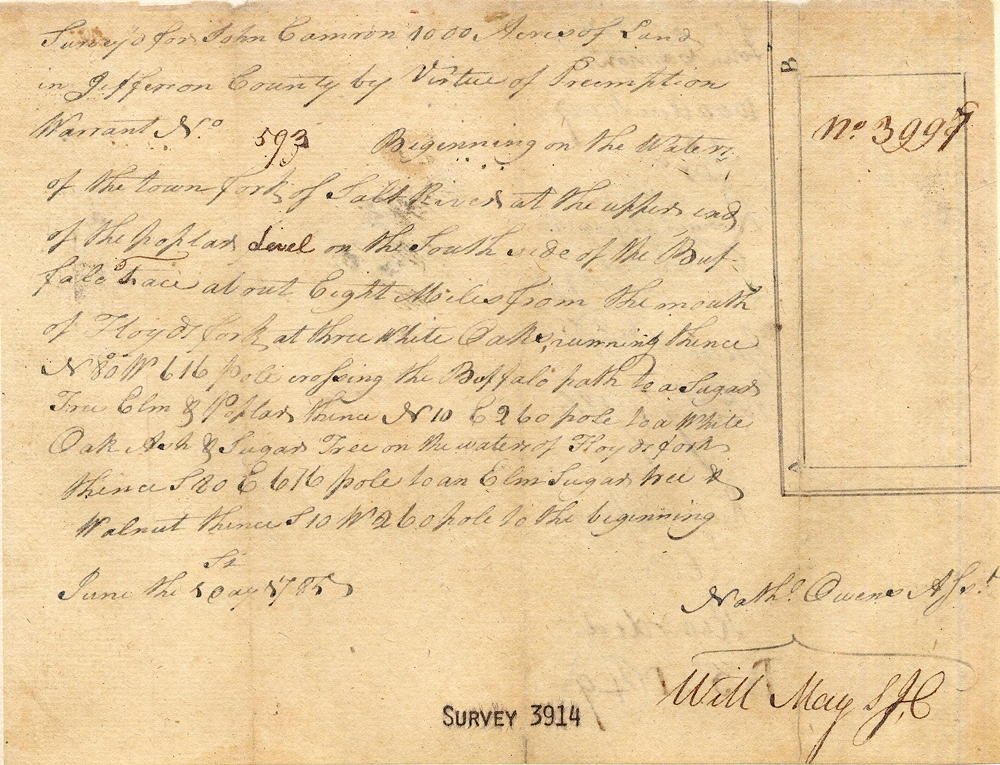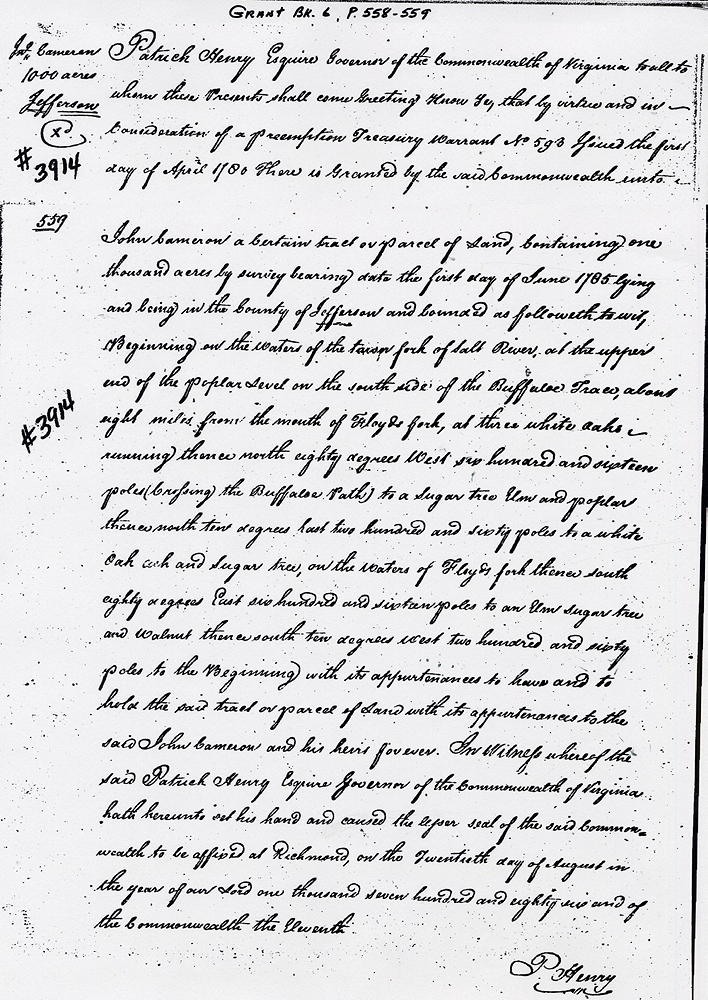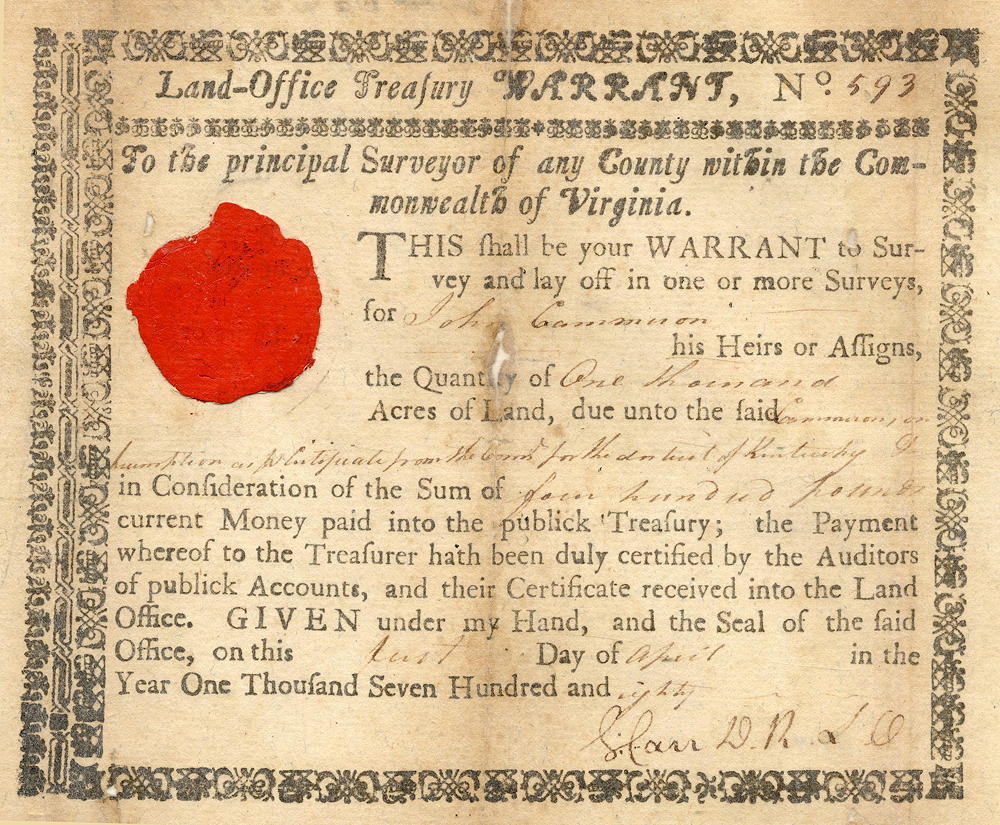 ---
If you, the reader, have an interest in any particular part of our county history, and wish to contribute to this effort, use the form on our Contact Us page to send us your comments about this, or any Bullitt County History page. We welcome your comments and suggestions. If you feel that we have misspoken at any point, please feel free to point this out to us.