Valley Station Quadrangle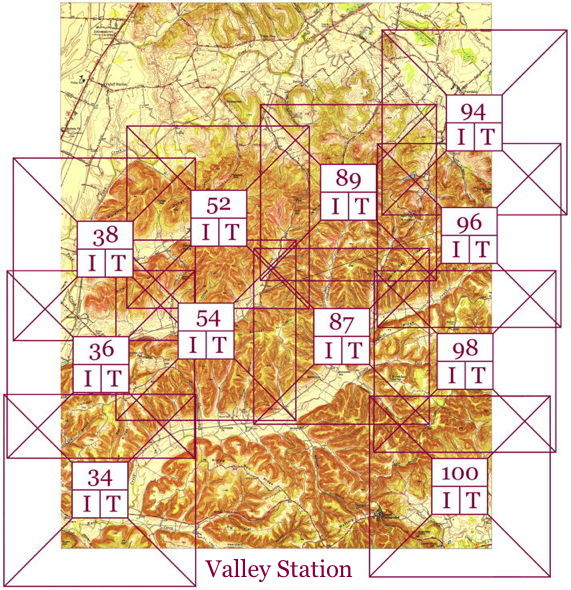 Image maps like this work best at full size,
and may not work properly on devices with smaller screens.
The image to the right marks the locations of the aerial photos taken over the Valley Station section of Bullitt County.
Since many photos were taken along the borders between maps, you may need to view adjacent maps to see everything. Also, a handful of photos were not available to us to include here.
To view the aerial photo for a section, click on the letter I below its number. To see that section's topographical map, click on the letter T beneath its number.
Clicking on either one will take you to a separate page that displays the selected image. On that page will be links to return to this page, or to view the other image, photo or map.
A clear image of this quadrangle is shown below.