1929 Shepherdsville High School Yearbook - Page 4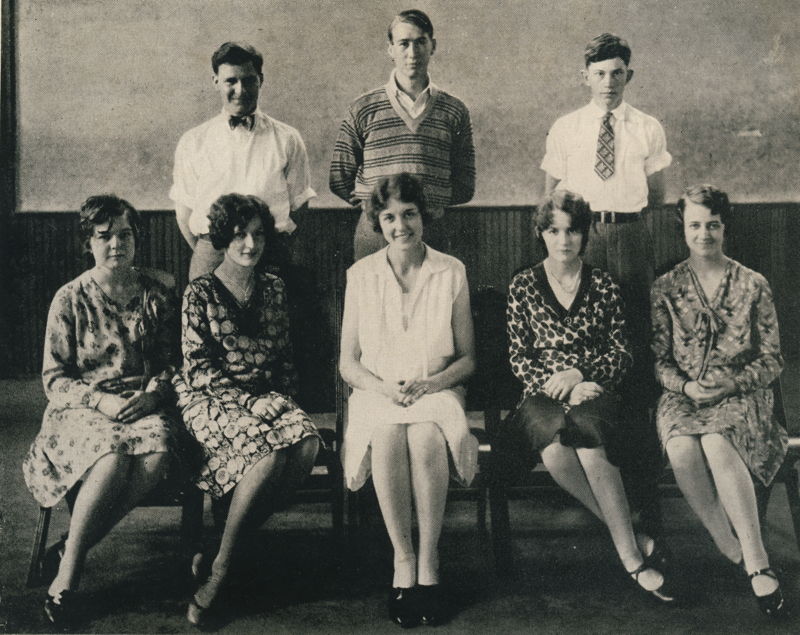 Annual Staff
Seated: Bertie Lee Grant, Anna Lee Hill, Imogene Embry, Lois Sanders, Christine Kerr;
Standing: Walter Crumbacker, J. W. Bradbury, Tommy Wilson
"We 'The Shepherd' staff and other Seniors present this, the first S.H.S. Annual as a climax to our four years of activity in Shepherdsville High School.
"We have attempted, through the pages of this book to recall pleasant memories to the minds of the students, alumni, and all loyal supporters of the school.
"We have tried to chronicle faithfully, events both serious and otherwise, and hope to have added another link to the chain which binds Faculty, Students, Alumni, and Patrons in loyalty to S.H.S."