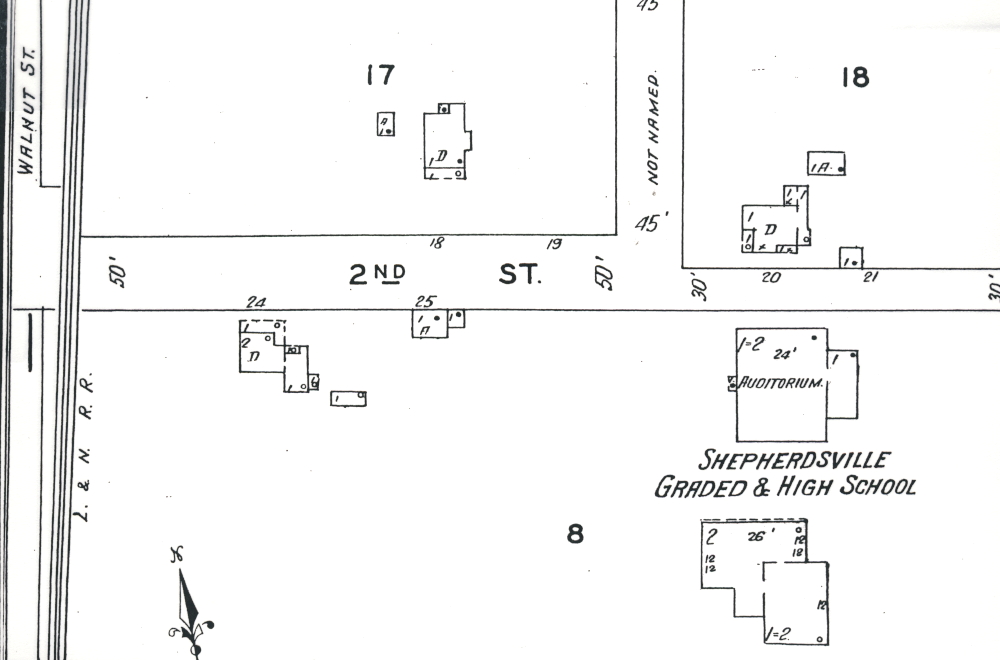 Shepherdsville 1929 Sanborn Map - School
This map shows the location of the Shepherdsville High School, east of the railroad.
This 1929 map gave an accurate picture of what buildings existed in one section of Shepherdsville at that time. By moving your cursor over the small map on the right, you can see any location on the larger size map. We have a copy of this map at the museum.
---
We regret that we have not yet found a way to display the contents of this page on mobile or smaller screens effectively. We apologize for the inconvenience.
---
If you, the reader, have an interest in any particular part of our county history, and wish to contribute to this effort, use the form on our Contact Us page to send us your comments about this, or any Bullitt County History page. We welcome your comments and suggestions. If you feel that we have misspoken at any point, please feel free to point this out to us.