New Bullitt County History Poster
The Bullitt County History Museum has a new poster/map available about Bullitt County. A small image of it is shown below.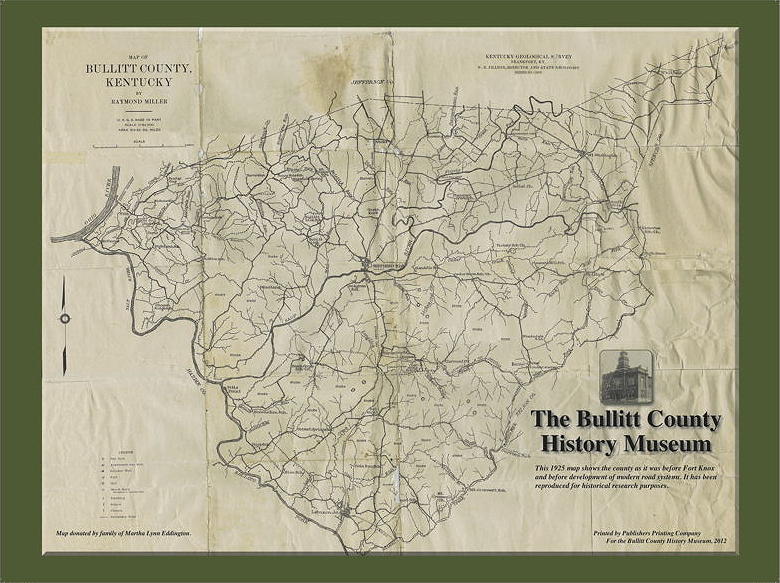 1925 Map Poster
The 18 by 24 inch, frame-able poster contains a very interesting 1925 map of Bullitt County, showing roads, communities, and schools from a time before Fort Knox and before our roads such as Bardstown Road and Highway 245. It is an attractive poster and an excellent research tool.
The poster, printed by Publishers Printing as a public service, can be obtained at the Bullitt County History Museum for only five dollars. Money goes to the operation of the museum, a non-profit, volunteer organization.
---