Annie Mitchell Reed - A Survivor
The following article by Charles Hartley was published on 20 Dec 2015.
---
Ninety-eight years ago this evening (December 20) the lives of almost a hundred people would be violently battered, with nearly half of them dying before Christmas Day. One of the survivors was Annie Mitchell Reed.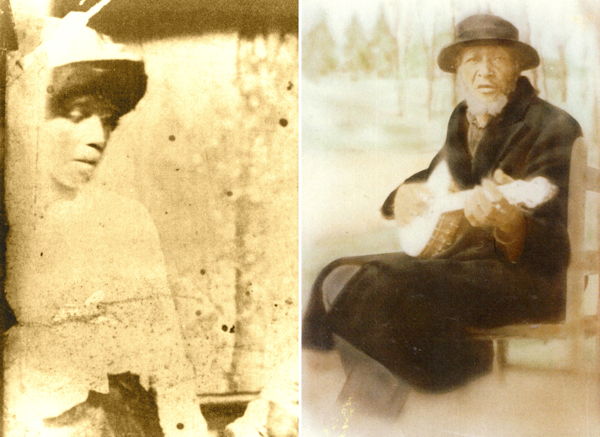 Annie and Lem Reed
Annie Mitchell married Lem Reed in Washington County in 1901, and they moved their family to Bardstown ten years later. They supported their family by doing the kinds of work open to them in a segregated society. Lem worked most often as a farm laborer; Annie took in laundry, and worked as a nanny and a cook.
At the Tenth Street depot in Louisville, Annie stood beside Louisa Hurst and held little Joseph Hurst as they waited to board the evening train home to Bardstown. She was the Hurst family's nanny, taking care of the infant boy and his two-year-old sister Sarah.
They had arrived in the city on the morning train to keep a doctor's appointment, and Annie was there to take care of the baby. Little Sarah had been left at home with her father.
The train had two passenger cars, both older and of mainly wooden construction. The last car was generally favored since it was farthest from the locomotive with its belching smoke. The other passenger car was designated for smokers and people of Annie's race.
Aboard the train, Mrs. Hurst selected a spot near the rear of the last car, and as Annie was traveling with her, she too sat there, holding the child. However, a friend of Mrs. Hurst boarded the train and wished to sit with her, and Mrs. Hurst told Annie that she would hold the baby, and for Annie to give her seat to this friend.
Annie moved forward through the car, and on into the other one, finding a seat on it. Little did she know that this would save her life.
The trip as far as Shepherdsville was uneventful, and when the train halted there none of the passengers were aware that a faster express train was rapidly approaching the town on the same tracks.
After a bit, the train moved forward, only to stop and begin backing slowly. The passengers were unaware that the engineer had been instructed to back the train into the middle tracks to clear the way for the oncoming express.
But before the last car could turn onto the middle tracks, they heard a terrible sound of brakes squealing, and horn blaring, and then came the impact.
The express train plowed through the rear passenger car, scattering debris and bodies left and right. It continued nearly half way through the second car before coming to a halt.
Mrs. Hurst and her baby were severely injured, and would soon die. In the smoker car Annie was buried under some wreckage, but escaped by breaking a window and crawling out. Miraculously, she was uninjured, although the horror of the crash would remain with her for the rest of her life.
By 1917, Annie had given birth to eight children, six of whom still lived. Although she probably didn't know it at the time of the wreck, she was carrying her ninth child, a son who would be born the following August. Together with that son whom they named Earnest, Lem and Annie had five more children after the wreck - five families that would not have existed had Annie lost her life on that day.
Lem and Annie went back to Springfield in 1926. Her daughter Catherine said that Annie was a wonderful seamstress and made all of their clothes. She was of the Methodist faith and attended a small church at Beechland which had services twice a month.
After Annie died of a stroke in 1936, Lem and the younger children remained in Springfield to run the farm. Then, Lem married Hillary McElroy in 1943, and the family moved back to Bardstown in 1944 for good. It was at this time that he started playing the banjo at My Old Kentucky Home.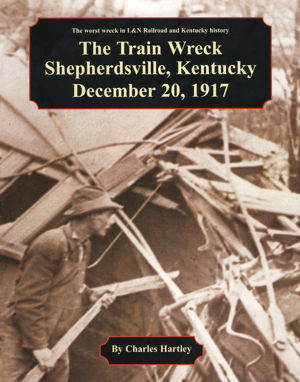 Lem Reed made a tremendous contribution to tourism in Bardstown with his self-taught musical talent. He played the banjo and greeted visitors with a musical welcome to My Old Kentucky Home from the mid 1940's until his death in 1955. In 1999 he was posthumously honored by being inducted into the Nelson County Hall of Fame.
Despite the hardships of living in a segregated society with limited opportunities, Lem and Annie Reed did well by their family, and they are remembered fondly by their descendants, many of whom continue to live in the Bardstown area.
You can learn more about this terrible train wreck from my book which is available from the Bullitt County History Museum (and described here).
And a final note: David Strange is still looking for someone who will be interested in making a movie or at least a significant TV documentary on the train wreck in time for its 100th Anniversary in 2017. Contact David at the museum if you're interested.
---
Copyright 2015 by Charles Hartley, Shepherdsville KY. All rights are reserved. No part of the content of this page may be included in any format in any place without the written permission of the copyright holder.
---