Bullitt Memories: Quintuplets
The following article by David Strange was originally published on 2 Oct 2016.
---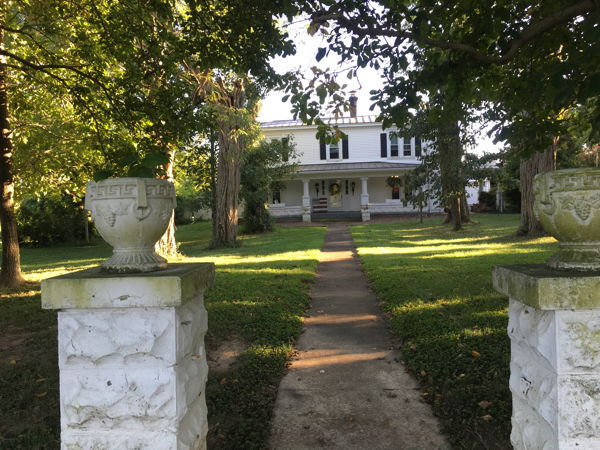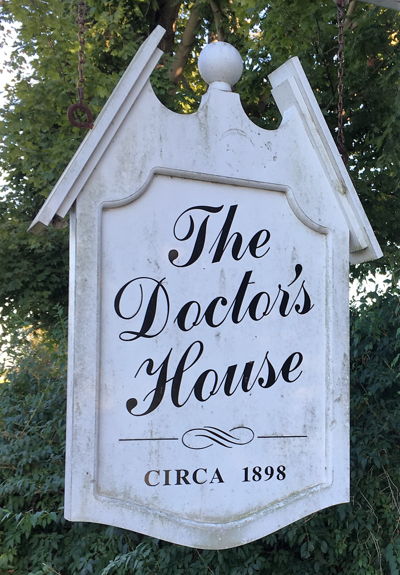 There is a two-story farmhouse located at the extreme eastern tip of Bullitt County on Kings Church Road, very near Jefferson County and right at the Bullitt/Spencer County line. In fact, the house is so close to the county line that the front of the property is in Bullitt County and the back is in Spencer. This, as a sign in the front yard says, is "The Doctor's House" and is part of today's unusual story.
The house itself was built sometime between 1898 and 1900 by John and Tiberiias Lucy "Tida" Shelburne Carlin. They had a daughter, Ruby Cleone Carlin.
I'll get back to her and the house in a moment.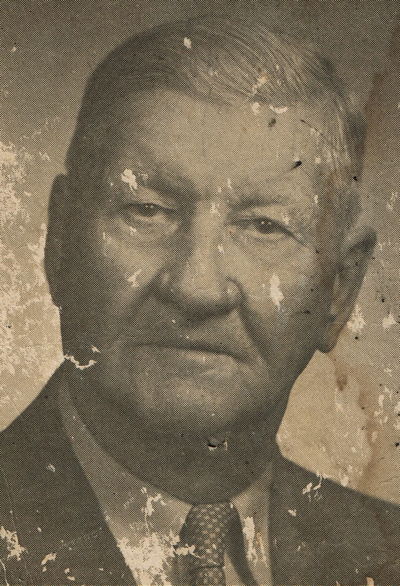 In 1908, Doctor James Floyd Furnish graduated from the Kentucky School of Medicine (later becoming the U of L School of Medicine). He moved from Owenton, Kentucky, to the Bullitt/Spencer County area in 1909 and started practicing medicine. Somewhere along the way, certainly by 1911, he had met Miss Ruby Carlin.
Dr. Furnish became a registered pharmacist in 1913, and that same year nearly died of typhoid fever, taking several weeks to recover at the home of his father, Captain John F. Furnish, in Lockport, Kentucky. He had apparently contracted the illness while treating typhoid patients.
Returning to his practice, Dr. Furnish married Ruby Carlin in 1916, moving into her parents' house which I mentioned to you earlier. Furnish set up his practice at the Carlin home and maintained that office until just before he died in 1972.
Along the way, he registered for the draft for both WWI and WWII, though I have found no record of him actually serving. He was a member of the staff of Kentucky Baptist Hospital in Louisville since its beginning in 1922.
Through all his years as a doctor from 1909 to 1972, Dr. Furnish is said to have delivered 3,000 babies. Astounding as that number is, he is remembered for five particular ones. You see, on February 11, 1914, a very young Dr. Furnish delivered the first set of quintuplet babies in the U.S. of which any survived. Let me tell you about that.
Gaither Drury returned at sundown from his job at a stone quarry to his rural home in Spencer County. He later described the location of the house as "two miles west of Waterford on Plumb Creek." Others describe it as being on Old Waterford Road, near Goose Creek Road, also in Spencer County. Mr. Drury was described at the time as "a man of limited means, but not an object of charity, and is held in high esteem by his neighbors." As was still the case for many country homes at that time, the Drury house had no electricity. Water was obtained from the nearby Plumb Creek. The house was heated by a wood stove.
When Mr. Drury arrived at the house, he found his wife, Bertha, about to have their baby. Perhaps because the house and Bertha were cold, Gaither first went out to cut some firewood before walking about a quarter-mile to a neighbor's house to call Dr. Furnish.
The good doctor drove his horse-drawn buggy along the several miles of winding road in the dark winter night, arriving at the Drury home about ten o'clock according to the memory of Mr. Drury. With the assistance of two neighbor women, the first baby was born at about 10:30. Dr. Furnish had guessed there would be twins because he had heard two heartbeats. Sure enough, about fifteen minutes later, a second child was born.
But there were more to come. After nine hours of delivery, five new babies had been born into the Drury household. The first three, boys Floyd, Lloyd, and Claude, were born alive, averaging 5 ¼ pounds. Two girls were stillborn. Of the three boys, Floyd (who was named after the doctor) died only two years later of whooping cough. But Lloyd and Claude lived well into their seventies (Lloyd died June 1990; Claude July, 1991).
I wonder what the good doctor charged for that night. I have a 1909 ledger book of another local doctor, Dr. Overall, whose standard charge for a delivery was $9.00 at the office, $10.00 if the delivery was a house call.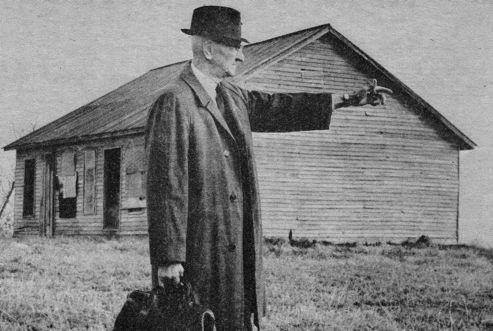 Dr. Furnish, in his later years, standing in front of the Drury House.
This was well before the time of fertility drugs, by the way. The first multiple birth with the aid of drugs did not occur until 1965. The 1914 Drury births should have been quite a public phenomenon, but it went pretty much unnoticed until the 1963 birth of the Fischer quints in South Dakota drew huge publicity saying they were the first surviving quint babies. Mother Bertha Drury took issue with that and suddenly the Drurys and Dr. Furnish began to get their just due.
The Drurys had five other children after the quints. I found one report that said they also had another set of quints in 1915, but all of those were stillborn. The Drurys divorced in 1934 and both eventually remarried. Both families and children moved to Indiana.
Dr. Furnish maintained his office at the family home at 3332 Kings Church Road until 1972, when he retired shortly before his death. For the past three years, Tony and Danielle Higdon have been the owners and caretakers of the home. Dr. Furnish's office is now the master bathroom. The bedroom was once the doctor's waiting room.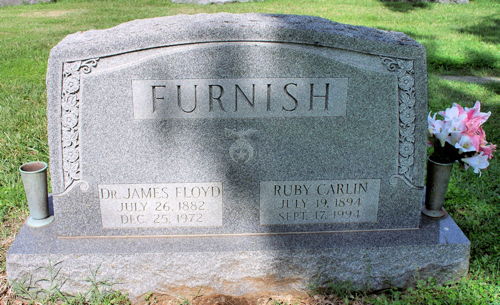 Born on July 26, 1882, Dr. Furnish died on Christmas evening December 25, 1972. He was a graduate of U of L, a Mason, and a Shriner.
In 1976, Ruby Carlin Furnish moved from the home she had been raised in, to a new house across the street. Ruby, born July 19, 1894, died on September 17, 1994 at 100 years of age. As far as I can find, they had no children themselves.
Both are buried at Resthaven Cemetery on Bardstown Road in Jefferson County.
Many thanks go to the current home owners for preserving what long ago had become known as "The Doctor's House," and for sharing this story.
The Hartford Herald, 18 Mar 1914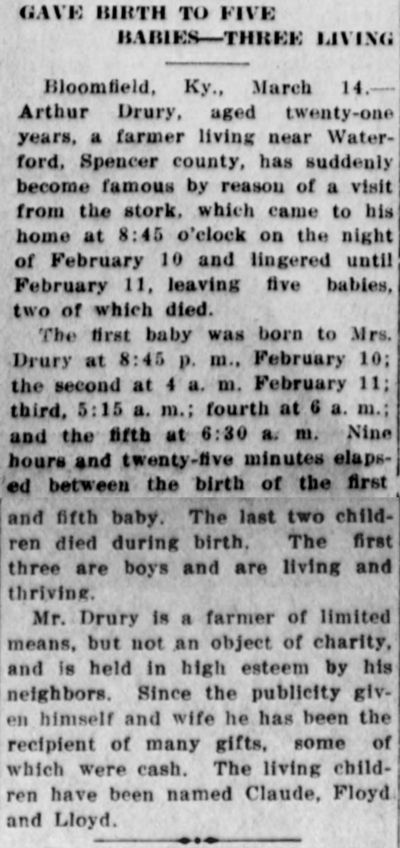 ---
Copyright 2016 by David Strange, Shepherdsville KY. All rights are reserved. No part of the content of this page may be included in any format in any place without the written permission of the copyright holder.
---