Remembering Nick Simon
The following article by David Strange was originally published on 26 Jun 2016.
---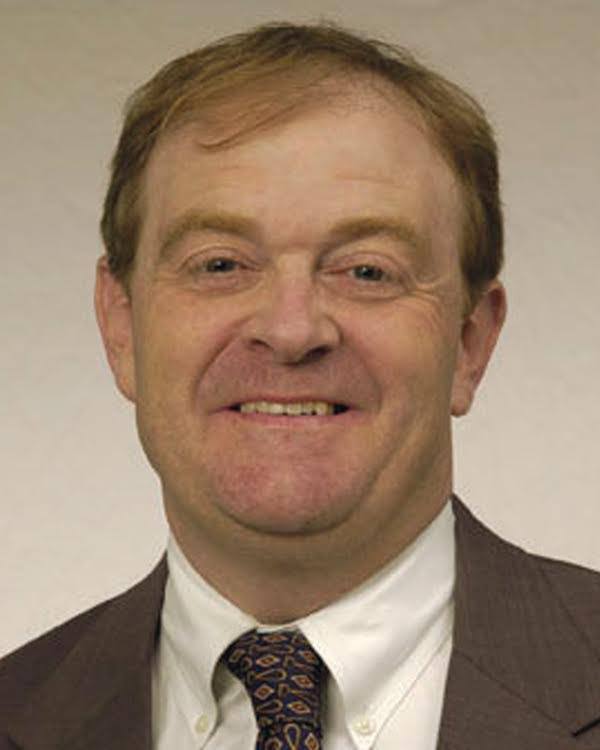 What is a man to say about a good man gone? It is difficult for good people to stay in this world. There is so much that needs to be done, so much that can be done, yet so few willing to do it.
Words fail me, sometimes, as I get older, to express my deep sorrow over the loss of so many good people who I have known over the years. It's been another bad year in that regard. You, I, and the world have all lost so many friends, loved ones, and (there is no better phrase for it) just plain good people.
Nick Simon, Nicholas Xavier Simon, Co-owner and President of Publishers Printing Company, was yet another of those good men lost.
I did not know Nick as well as I should have; certainly not as well as so many other of his friends and family.
Most people remember Nick for his generosity, his philanthropy. And he was certainly that in spades. It would be hard to find a Bullitt County school or organization or person that he and Publishers Printing had not helped in some way over his all-too-brief life. His properly-lengthy obituary lists dozens of organizations in Bullitt & Jefferson Counties.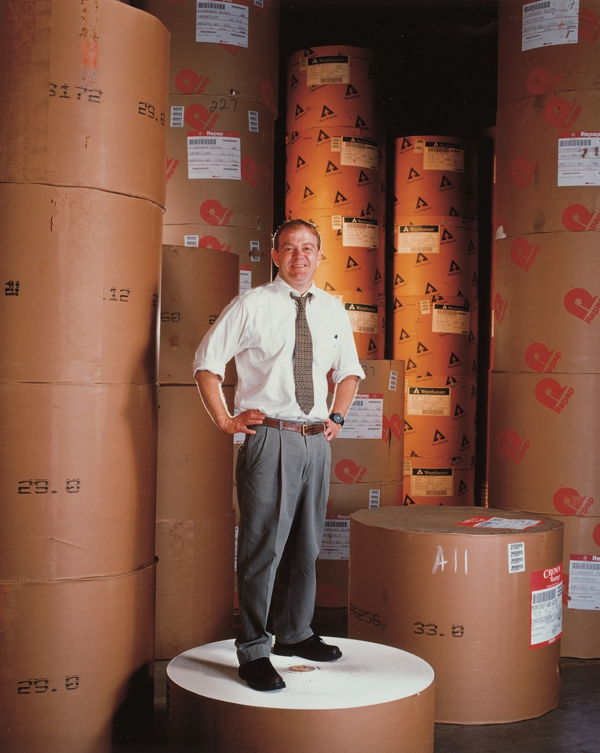 But many people, including myself, remember him most fondly for his slightly disheveled appearance. The image most happily burned into my memory is of Nick in a wrinkled white, long-sleeve dress shirt; sleeves rolled up hastily; tie hanging loose, and collar button undone… and a smile; a big, beautiful, joyful smile. Nick seemed happiest to me when he was out from behind his desk and "in the trenches," energetically getting solid things accomplished that really mattered in the scheme of Life. You could see a definite twinkle in his eye when he thought he was doing a good thing for someone. That is how I choose to remember him; how I will surely always remember him.
Nick loved helping others as much as anyone I have known. I suspect that one of his greatest sadnesses was that he couldn't do more. Oh but it certainly wasn't for trying, and it certainly wasn't for the opportunity. Always, the first name to come up in any group looking for aid was Nick Simon and Publishers Printing. Nick had given so much over the years that those of us who have been around for a while resisted asking him for more, and advised others to ask others first. He had long-since given a far greater share than should have been expected of him.
I imagine that, as most sons do, Nick felt the shadow of his father. The late Frank E. Simon had become quite the community supporter in his own right, before his death in 1990. Well Nick, your light outshone any shadows, and created a lantern for anyone to follow.
And yet, Nick is also famous for his humility. Unlike so many lesser lights, he shunned personal publicity and promotion. A lover of history, he gave generously to several history organizations. For one of his donations to the Bullitt County History Museum back in 2005, I had to press him hard to allow a TV news crew to film the occasion. Unfortunately, at that time, the reporter did not consider the assignment important. On TV, the report got Nick's name wrong, along with other errors. When I called the reporter about that, he said something like, "Well, after all, it's only Bullitt County."
If you know me, you know that made me furious. I contacted several people, and the news station apologized profusely, broadcast a corrected story, and even produced a special segment about Nick and Publishers Printing. The reporter is no longer in the Louisville market.
But really, I tell you that to tell you this: Nick did not care. To him, the only important thing was that a good organization was helped. I believe that he honestly did not care at all what the news said about him, or if it said anything at all. In a world in which so many "leaders" seem to constantly scratch for unwarranted glory, someone who actually deserved it did not want it. He always scorned such things. Nick was quick to give credit to his company and to others, but not to himself. That is what made him a great man beyond any donations that he made. Nick probably received hundreds, perhaps thousands, of awards and recognitions for his generosity; awards far beyond any ability to ever be displayed. But I suspect that the certificates meant far less to him than the personal satisfaction of doing good.
We like to say in such times of loss of good people that the person will be remembered forever. But time does move on. Roads and buildings are named for people of the time, only to be forgotten and renamed a generation later for some newly revered person. I am a believer in the phrase, "Your works shall live on" and I suspect that Nick was too. Not necessarily your name, but your works, whether good or evil, will affect generations who never knew you existed. Undoubtedly, Nick's works shall live on in schools, museums, churches, libraries… and in people, for generations to come.
Nicholas Xavier Simon. Born September 24, 1958. President of Publishers Printing company from 1990 until his death. Passed from us all too soon on June 10, 2016.
Sympathy and blessings to his sons and daughter, family, and all those who mourn his loss even greater than I.
---
Simon, Nicholas Xavier, passed away on Friday, June 10, 2016.
Born September 24, 1958, he attended Holy Spirit grade school, was a graduate of St. Xavier High School in 1977 and a graduate of Northwestern University with a BA Degree in History in 1981. He succeeded his father in 1990 as president of Publishers Printing Company with his brother Michael as executive vice president. Publishers has been the largest employer in Bullitt County for many years. Nick's business, charitable and civic organizations include being a board member of Stock Yards Bank and Trust Company, Assumption High School, Crohn's & Colitis Foundation, Governor's Scholars Program, Kentucky Historical Society Foundation and Louisville Library Foundation. His awards include being inducted into the Kentuckiana Business Hall of Fame, DeSales High School Hall of Honors and Bullitt Central High School Hall of Fame. He was a recipient of The Bethlehem High School Star Award and the St. Xavier Outstanding Alumnus Award. He was also inducted into the Junior Achievement Hall of Fame and received the Heart of the Community Award from Women4Women. He received the Corporate Leadership Award from Nativity Academy, the Spirit of Day Spring Award and was presented with the Lighthouse Keeper Award from Harbor House of Louisville, 4-H Partners in Progress Award and inducted into the St. Xavier Alumni Hall of Honors. Ursuline Campus Schools presented him with the Laurel Award. He was awarded the First Annual Distinguished Citizen Award from Bullitt County Education Association and the Bullitt County Chamber of Commerce. He received the Leader of the Year Award from Caritas Foundation and the prestigious Veritas Award from St. Catharine College and an honorary degree from Spalding University. Nick was presented with the Outstanding Citizen Award from the Bullitt County Scottish Rite Club and the Father Maloney Community Service Award from Boys' Haven. He was a recipient of the Salute to Catholic School Alumni Award and was honored by the Volunteers of America with the Philanthropist of the Year Award. He was honored by the American Heart Association as Volunteer of the Year and received Boy Scouts of America Silver Beaver Award. The Bullitt County Red Cross honored him as Volunteer of the Year. Nick built the Bullitt County YMCA and was honored by them as the Greater Louisville Outstanding Volunteer of the Year. The Louisville Litho Club honored Nick as Member of the Year and he was inducted into the Printing Industry Association of the South (PIAS) as Man of the Year. He was inducted into the prestigious Printing Impressions/RIT Printing Industry Hall of Fame.
Nick had a loving heart, a gentle spirit, a constant smile, unfailing optimism and always looked for the best in everyone. Nick was such a community-oriented person, always willing to help and would be embarrassed when organizations tried to praise him. Bullitt County Pioneer News might have stated it best: "The man was known more for his generosity than any wealth he may have earned. Simon truly had a philanthropic spirit and enjoyed giving to any group or individual who sought assistance."
He was an avid hunter and fisherman and enjoyed sharing his trips with friends and family to Mexico, Canada and Argentina. He was also a racquetball enthusiast.
He will be greatly missed by employees, whom he cherished as family at Publishers Printing Co., his many vendors, clients and the entire Bullitt County community. He was a member of Ascension and St. Martin of Tours
Left to cherish his memory are his three children, Anna Simon, Nicholas Simon and Alexander Simon; his siblings Elizabeth Montgomery (Guy), Franny Aprile and Michael Simon (Debbie); his stepfather Joe Thomas and his dear girlfriend Rhonda Karageorge. Others include Nanette Simon, the mother of his children, numerous nieces and nephews and their families.
He was preceded in death by his parents Frank E. Simon and Elizabeth Kennedy Simon.
The family wishes to thank Jerry Burton, Nick's dear friend for his support and friendship.
His funeral Mass will be celebrated at 10 a.m. Wednesday June 15, 2016 at St. Martin of Tours Catholic Church 639 S. Shelby Street with burial to follow in Cave Hill Cemetery.Visitation will be held from 1-8 pm Monday, June 13, 2016 and Tuesday, June 14, 2016 at Pearson's 149 Breckenridge Lane.
Expressions of sympathy can be sent to St. Vincent DePaul, The Crohn's and Colitis Foundation, Bullitt County Seven Counties Services Behavioral Health, Bullitt County Library or one of the organizations listed above.
Published in The Courier-Journal from June 12 to June 14, 2016.
---
Copyright 2016 by David Strange, Shepherdsville KY. All rights are reserved. No part of the content of this page may be included in any format in any place without the written permission of the copyright holder.
---