The Barton-Fox Family at Huber's Station
The following article by Charles Hartley originally appeared in The Courier-Journal on 28 Nov 2012. It is archived here with additional information for your reading enjoyment.
---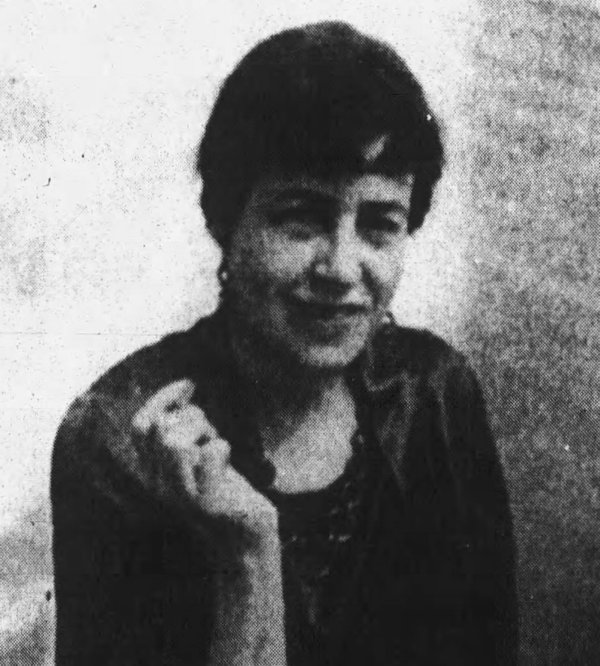 Frances Barton Fox
In the last quarter of the nineteenth century, the stretch of railroad between Brooks and Shepherdsville became a mecca of summer homes for prosperous Louisville families. Others found it a place of retirement.
I was reminded of this recently when Mrs. Dorene Lee asked what I knew about Frances Barton Fox, a novelist who was born in Bullitt County. Miss Fox was a granddaughter of Professor Samuel B. Barton who moved to the Huber's Station area around 1874 after a distinguished career in education. We'll begin our story with him.
Samuel Bailey Barton was born in Pennsylvania in 1822. He graduated from Jefferson College in Canonsburg, Pennsylvania in 1849, and soon afterward visited a classmate, Robert Castleman in Lexington. Castleman's father persuaded him to become a tutor for his younger children, and subsequently Barton became the teacher of the neighborhood school, known as Fort Hill school. After two years Barton left for a professorship of English Literature and Political Economy at Centre College in Danville.
While there, one of Barton's students was Fontaine Talbot Fox who will join our story later.
After leaving Centre College, Barton came to Louisville where he met and married Frances Pierce DuRelle on April 14, 1858. She was the widow of Dr. George O. J. DuRelle who died in 1853 when their son, George DuRelle was an infant. As a side note, young George DuRelle would grow up to be a well-known Kentucky jurist.
The following February, their first child, Mary Pitkin Barton was born in Louisville. They were still living in Louisville in the 1860 census, but soon afterward they moved to Ohio where their second child, Charles was born.
On the move again, Barton purchased the Walnut Hill Female Institute of Lexington for $2550 in 1863. Two years later he sold it for $4000, and moved to New Jersey where their third child, a daughter they named Atlanta, was born in June 1865.
The 1870 census indicates that Barton was a banker in New Jersey, a change from his teaching career. Whether he was successful as a banker or not is unclear, but by 1973 the family was back in Louisville when their son Henry was born in October.
Barton was approaching his fifty-first birthday, and it appears that he was ready to stop traveling, for in the following summer he bought about twenty acres of land near Huber's Station along the east side of the railroad.
It is likely that the family still lived in Louisville, but used the Huber's Station land for a summer home. In 1878 he took a job as principal of Collegiate School for Young Ladies in Louisville, and at the same time purchased an additional twenty-five acres next to the earlier purchase.
Like many of his neighbors, Professor Barton now took the morning train to Louisville to work, and returned home that way each evening.
Four years later, in 1882, Professor Barton's former student at Centre College, Fontaine Talbot Fox became his son-in-law, marrying Mary Barton on July 11. This was a May and September marriage as Fontaine was nearly twenty-three years older than Mary.
They would have five children. Fontaine Jr. was born June 4, 1884 in Louisville where the couple lived. More about him in a bit.
However, before their second child arrived, Samuel Barton died on May 21, 1886 at his home in Bullitt County. It seems that the Fox family was living with Frances Barton, Samuel's widow, for little Frances Barton Fox was born there on January 19, 1887.
They didn't stay long. On January 18, 1888 Mrs. Barton sold their Bullitt County land to Julia R. Huber, and moved to Louisville where she lived until 1900.
Samuel Barton Fox was born September 21, 1889, named for his grandfather. Then Mary Yandell Fox was born in November 1892, followed by Jesse St. John Fox in October 1894.
Tragically, Mary Barton Fox had complications following Jesse's birth, became infected with puerperal fever, and died in November, leaving Fontaine with a family to rear.
Of the children, Frances Barton Fox would become a novelist, best known for her story, The Heart of Arethusa, written in 1918. It is available in a variety of formats online here. She also wrote short stories and poems, and another novel titled Ridgeways that was published under the name Frances Renard.
She lived much of her life in New York, but returned to Louisville where she died in 1967.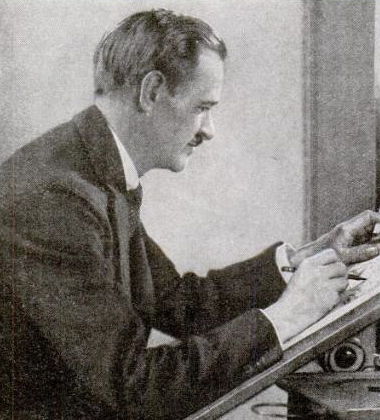 Fontaine T. Fox, Cartoonist
Her elder brother, Fontaine T. Fox is better known as a cartoonist and illustrator best known for writing and illustrating his "Toonerville Folks" comic panel.
He started his career as a reporter and part-time cartoonist for the Louisville Herald. From 1908, Fox started a series of daily cartoons about kids for the Chicago Evening Post. His "Toonerville Folks" expanded its circulation from a few papers to hundreds between 1915 and the mid-1920s.
Fox did three books, Fontaine Fox's Funny Folk (1917), Fontaine Fox's Cartoons (1918) and The Toonerville Trolley and Other Cartoons (1921), as well as illustrating several others.
A collection of 2,574 items is located at Indiana University, consisting of papers from Fox, including correspondence, original drawings of the cartoons and scripts of books and series. Locally, you can learn more about him at the Filson Club which has a collection of photos of Fox and his family.
Here is a video of one of the "Toonerville Trolley" cartoons that was created in 1936. It is made possible by YouTube.
So there you have it, more people who for a brief time had Bullitt County roots. And thank you Mrs. Lee for helping us remember them.
---
Copyright 2018 by Charles Hartley, Shepherdsville KY. All rights are reserved. No part of the content of this page may be included in any format in any place without the written permission of the copyright holder.
---