In The Eyes of Children
The following article by David Strange appeared in The Courier-Journal on 28 Dec 2014. It is archived here with additional information for your reading enjoyment.
---
I suppose that every county and hometown has them.
Class photos. Yearbook photos. Young people, perhaps now long since passed away from age, preserved forever in the black and white of their youth.
Have you ever really looked at such pictures? Look deeply into the eyes, frozen in time. Study the faces, the body language, and imagine what these young people might have been thinking. What were they expecting in life? With so many horizons yet to discover, what did they achieve? What hardships and what joys were they yet to experience?
Looking at those old black and white photos, we have the advantage of knowing what those young people did not know: Their future.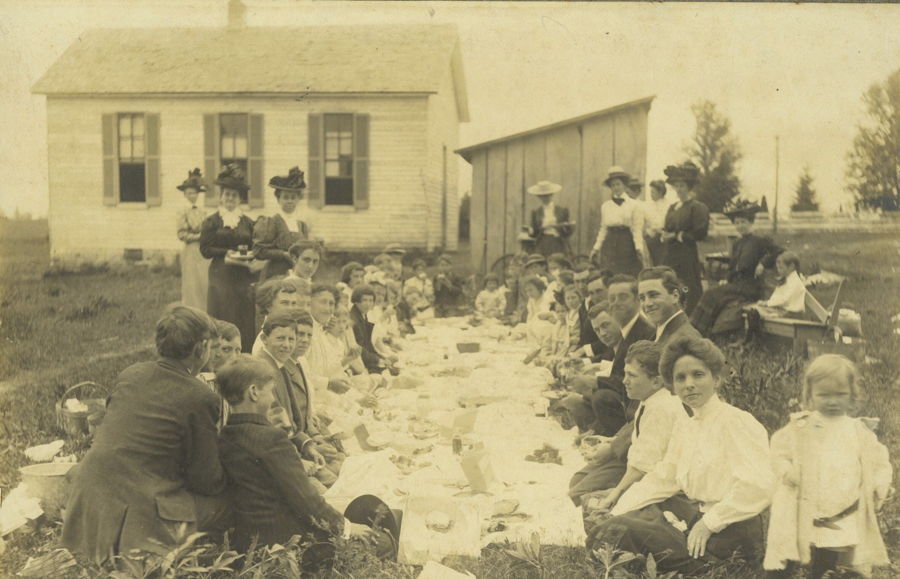 This is of a school picnic, showing Hebron Schoolhouse (northern Bullitt County) in the background.
Some years ago, when I volunteered with local schools, I had great evil fun at community festivals by bringing out high school yearbooks from the 1960's & '70's, and letting current students see what their parents and grandparents looked like when they were in high school. "Dad! You looked like that!?!" they'd say to often-embarrassed fathers. Life looks so much different from the perspectives of youth and adulthood.
I particularly like to study the school-group photos from longer ago. I imagine myself to be something of an "eye seer". Silly I guess, but one can see the soul of a person through their eyes. Look at those old photos and you see children with frowns, some with smiles, some with happy expectation, some already crushed with life's troubles. But the eyes tell even more. What would their future be? What was their present? I imagine every good teacher thinks about this in every class they teach. "What will this child become? How can I, how will I, affect them?"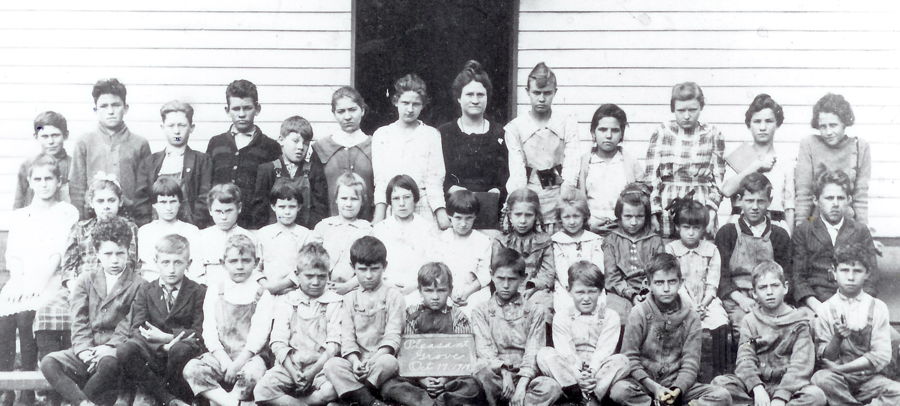 The old Pleasant Grove School in eastern Bullitt County in 1919.
Look again at the photos and you see poor children, dressed in borrowed ill-fitting clothes but looking the best that Mom and Dad could make happen. You see the well-to-do in the fanciest of lace or latest of tresses. You see the tough and the fragile; the bully and the bullied; the confident and the unsure.
Life is a gauntlet, a sort of crossfire of disasters and blessings. One never knows, for sure, what will come in the next minute, much less in the rest of our lives. We can never quite know our future, especially as children.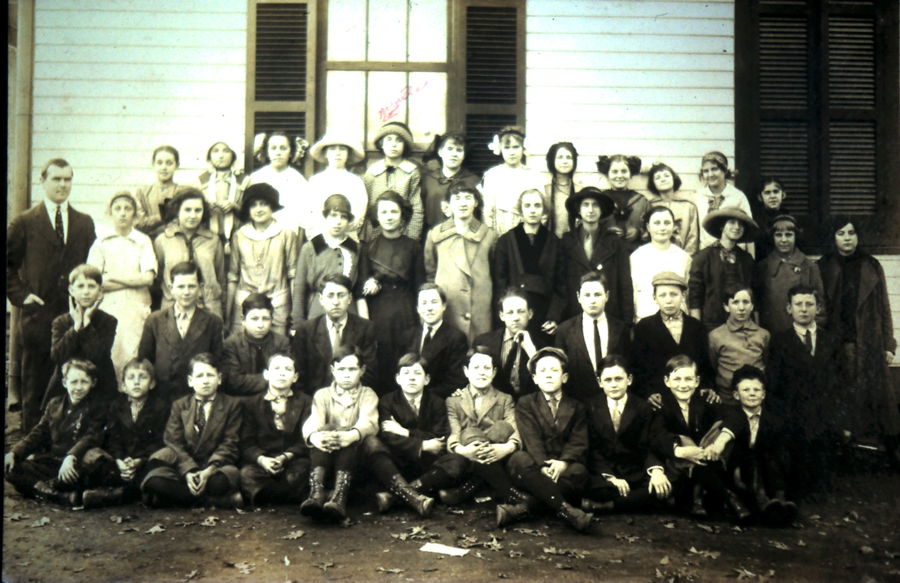 Children at Lebanon Junction in southern Bullitt County.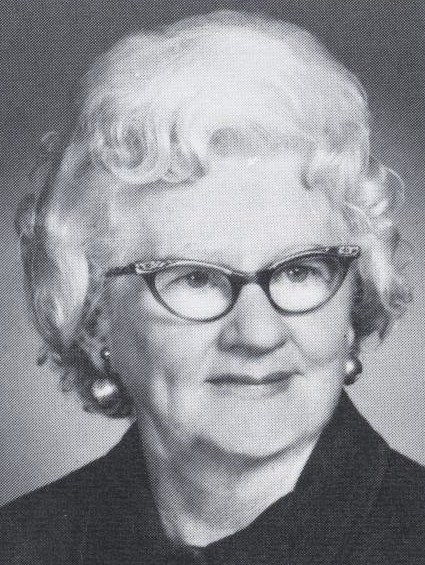 Mrs. Gilpin
I was recently looking at a class photo of Shepherdsville High School taken in 1914. One of the students in that photo is of a thoughtful young girl sporting a large string of beads. What was her life to be? What did she hope it to be? Well, I happened to know that girl much later in her life. That was Miss Mary E. Bell. She married on October 25, 1925 and became Mrs. Maurice Gilpin. By 1970, she was a widely-loved, vivacious school teacher nearing retirement at Southern High School in Jefferson County, Kentucky; a school which I attended at the time.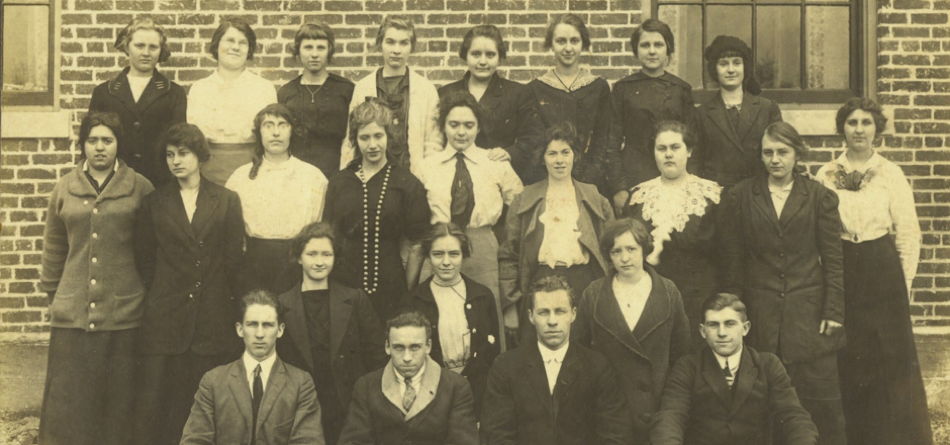 Shepherdsville High School in 1914.
I wonder if that was what she expected in life; if that young woman in pearls had planned to be a teacher; if she attained a life that was satisfying to her. I like to think that I see that in her smile.
As we look into such pictures, we can see ourselves and wonder what our lives will become; what strangers will imagine when they look upon our fading pictures some day.
We can only imagine.
---
Copyright 2014 by David Strange, Shepherdsville KY. All rights are reserved. No part of the content of this page may be included in any format in any place without the written permission of the copyright holder.
---