Dr. John Elias Johnson
The following article by Charles Hartley was published on 24 Jan 2016.
---
John Elias Johnson was just shy of his sixteenth birthday when he showed up at New Haven and lied about his age to enlist in the Fifteenth Volunteer Infantry Union Regiment in September 1861. The company he joined was recruited by Dr. Henry Frederick Kalfus, a Shepherdsville native. John remained with this regiment throughout most of the war, finally mustering out at Louisville in January 1865.
He was described as standing five foot, eight and a half inches tall, with blue eyes, fair hair, and a fair complexion.
This regiment was part of the Union forces that moved south, capturing Huntsville before moving northward again in pursuit of Bragg's Confederate forces. They were part of the troops that participated in the battle at Perryville, Kentucky before moving back into Tennessee and Georgia. They were in the battles at Stone's River and Chickamauga, and in the sieges of Chattanooga and Atlanta. This is only a brief outline of the action they saw during the war.
During their tour of duty, this regiment lost nine officers and 128 enlisted men in battle, and one officer and 113 men by disease. This suggests to me that Johnson saw his share of sick and injured men, and this may have contributed to his later decision to become a doctor himself. He may also have been influenced by Dr. Kalfus.
John Elias was born near Pitts Point to Ephraim and Julia (Hatfield) Johnson, and grew up on the family farm near there. After the war, he returned home and then two years later he married the widow Ann (Joyce) Myers who brought a daughter and a son to the marriage. They had two more boys, Ezra and Lanzy, before the marriage turned sour, leading to a divorce.
John attended medical school in Louisville, receiving his medical degree in 1872. He also traveled to New York City where he took additional medical classes, completing his work there in 1879.
Soon after returning to Kentucky, John married Drusilla Elizabeth Froman in Hardin County in January 1880. They would have four children, including a daughter Edith, and three sons, Otto, Erwin, and Charles Elmer Johnson.
By 1882, Dr. Johnson had moved his family to Lebanon Junction where he remained the rest of his life.
When Lebanon Junction was incorporated as a city in 1895, Dr. Johnson was chairman of its trustees, and their meetings were held in his office. By this time he was also the proprietor of a drug store in the town. Also, in 1897 the town got its first bank, and Dr. Johnson was one of its incorporators, and later one of its directors as well as its vice-president.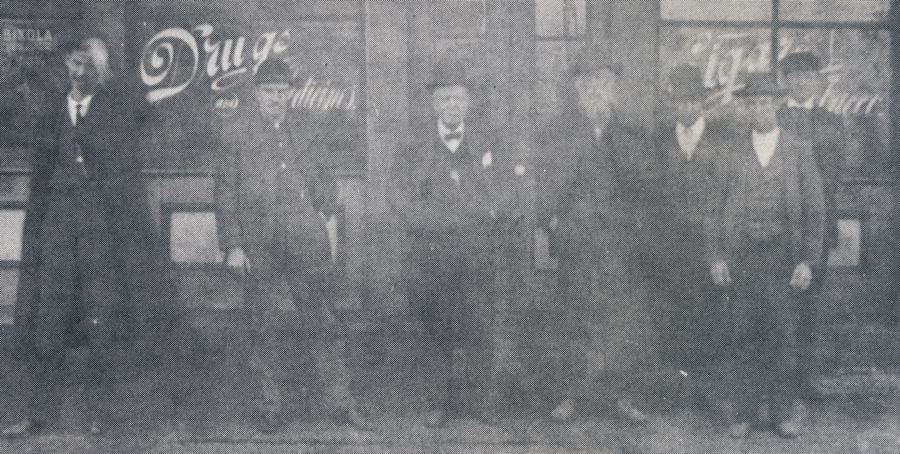 Dr. John Elias Johnson in center of the group outside his drug store.
(All photos on this page are taken from
Railroad Town: A Pictorial History of Lebanon Junction
with permission from Steve Masden.)
In the midst of this, Drusilla Johnson died in March 1896. She was just 37. With children at home needing care, Dr. Johnson wasn't long in marrying again. In April 1897, he and Melissa Elizabeth Wise were married. Melissa was 26, John was now 52.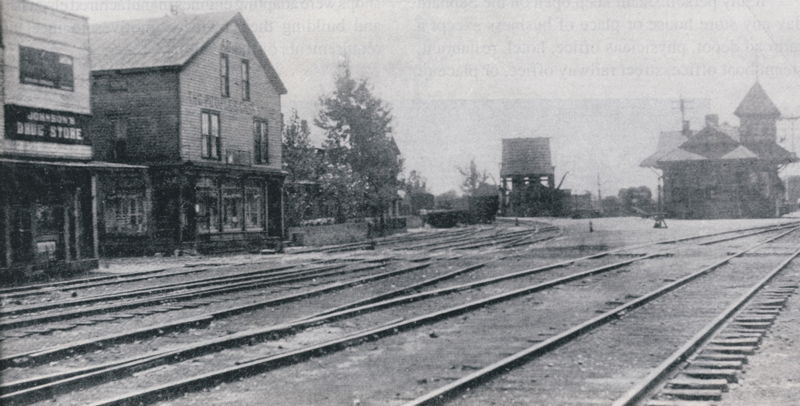 Dr. John Elias Johnson's drug store on far left of this picture.
The railroad brought the town prosperity, and in 1899 it also brought a smallpox epidemic which for a time closed down the town. As one of the town's doctors, Dr. Johnson played a large role in dealing with the outbreak, and also convincing the state board of health to lift their quarantine which was hurting the town's businesses.
One of Dr. Johnson's sons by Drusilla, Otto Earle Johnson decided to follow in his father's footsteps and become a doctor. He would join his father at Lebanon Junction following his graduation in 1904.
Between 1898-1911, John and Melissa had four daughters, Vivian, Iona, Mona, and Mayetta, and a son John Wesley Johnson. The family's prosperity matched that of the town during those years.
However, John's health, particularly his heart, was beginning to fail by 1910, and much of his work was being handled by his son Otto. Then came a disaster that affected the entire town.
On May 24, 1912, a fire started in Aaron Davis' clothing store about six in the evening, and by ten that night an entire block of Main street fronting the Louisville & Nashville depot was destroyed. Among the many businesses destroyed was Dr. Johnson's drug store. He had no insurance.
Dr. Johnson had been confined to his room for several months due to his failing health.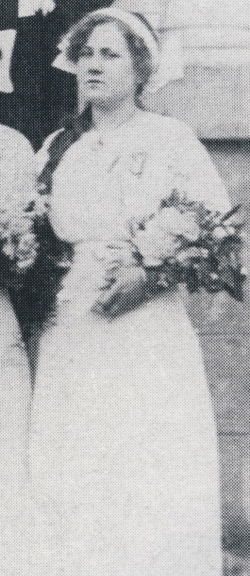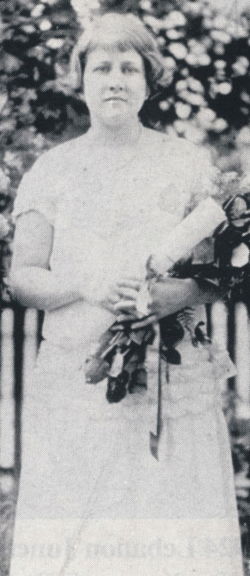 Vivian Johnson (left) and Mona Johnson (right)
Vivian is a 1912 8th grader; Mona is a 1924 senior.
With his family in mind, he had made his will in April to provide for his wife and young children. Now much of what he had hoped to leave them was gone.
Less than a month later, on June 12th, Dr. John Elias Johnson died.
Melissa and the children continued to live in Lebanon Junction following Dr. Johnson's death. Vivian married William Thomas. They would have at least two children: Charles and Dorothy. I've not found much about Iona except that she married Edward Stannard, a musician, and that they were in New York City in 1940. Mona married Erwin Kapfhamer in 1926. Mayetta married James Virgil Pottinger in 1939, and they lived in Boston, Kentucky. John Wesley Johnson lived with his mother until she died in 1941. He then died three years later.
Of Dr. Johnson's other children, Ezra Johnson was a blacksmith for many years. He died in 1946. And Dr. Otto E. Johnson was a physician for the railroad in various parts of the state. He died in 1948.
I suspect there are various descendants scattered about the region who will take interest in this little tale of a farm boy, sometime soldier, and long-time doctor who deserves to be remembered. Thanks for letting me share his story with you.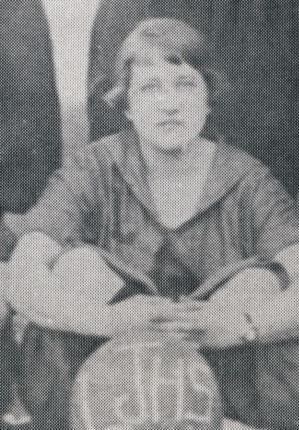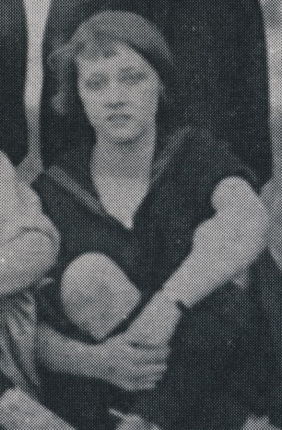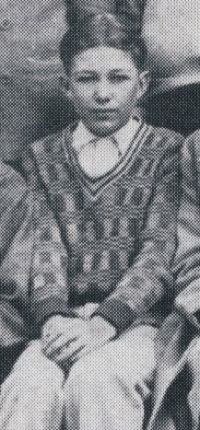 Mona Johnson (left), Mayetta Johnson (center) and John Johnson (right)
Mona and Mayetta are on the 1924 basketball team; John is a freshman in 1927.
---
Copyright 2016 by Charles Hartley, Shepherdsville KY. All rights are reserved. No part of the content of this page may be included in any format in any place without the written permission of the copyright holder.
---