Drag Racing at Cedar Creek
The following article by David Strange originally appeared in The Courier-Journal on 22 August 2012. It is archived here with additional information for your reading enjoyment.
---
"Wompin Wagon."
"The Dreamer." "Copper Stopper." "Kid Coronet." "Charge, The Wonder Moose."
"Mighty Mouse," a tiny red Nash Metropolitan fitted out with a big engine, and perhaps the most famous car to have been on the strip.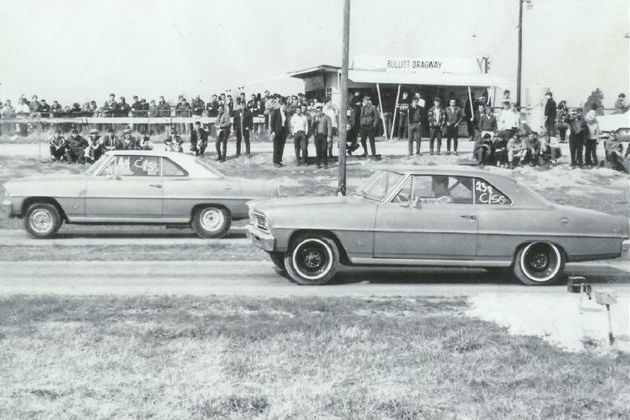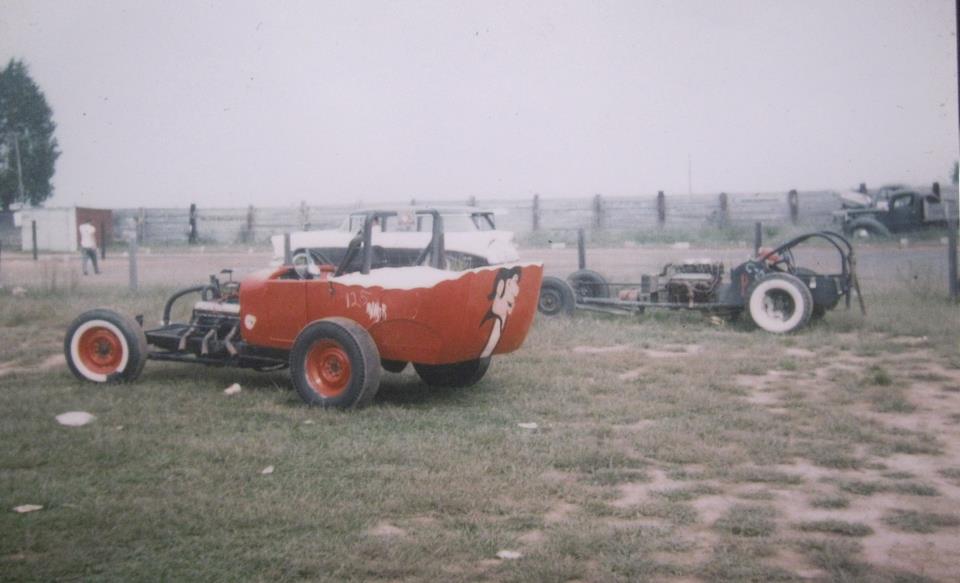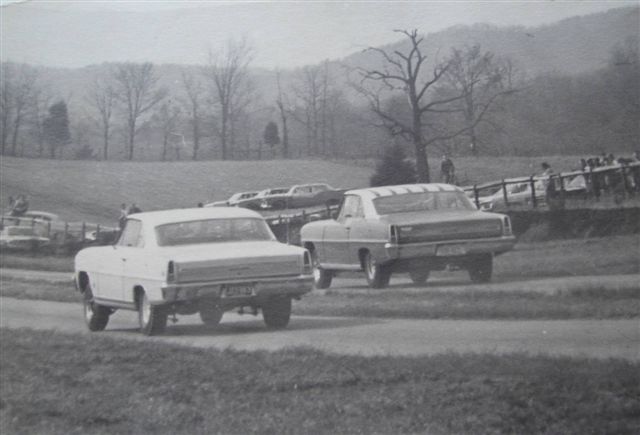 The Cedar Creek Dragstrip, later renamed the Bullitt Dragway, was home, for a time, for such colorfully-named cars and even more colorful characters.
The creation of the 1955 Chevy, with its powerful motor, had created a whole new world of speed for racers. And those racers needed a place to race.
From 1955 to 1972, the Cedar Creek track, located on Cedar Creek Road in northern Bullitt County, was home of friendships and good memories that would last lifetimes.
David Magruder remembers those good times when he went there as a kid. Pat Whitworth Puckett remembers spending many Sunday afternoons there with her husband, Dan, before they married. Jackie Coy remembers how thick the dust was in the early days, "making your car a whole different color by the time you left the track."
C.W. "Wally" Sunderhauf has owned the farm and the track the entire time, and he remembers the beginnings of the track this way:
"I had a young boy come to me after I had bought the old Dewiess Farm on Cedar Creek Road. I bought the farm in August 1955. Some boys came to me in November of that year, wanting to start up a drag racing strip. I had no idea what drag racing was.
"We went to a few tracks in other cities. Cincinnati. Saint Louis. And that looked to me like a good thing. I entered an agreement with them and they went to work with a fever, leveled the track and graded everything.
"Well, opening day was sometime in late April. Can you think of what confusion and anything else you can think of trying to get some seven thousand people down a country rock road not wide enough to handle two wide. It was just like Sparta a couple of years back. It was a total disaster."
Wally says by the following Monday he had heard from the mayor of Louisville and from Bullitt County Judge Buck Dawson. But Judge Dawson's brother turned out to be a great fan of the track and that helped, as well as having many friends in the county. Some people thought Wally was "running the show" and had no idea that it was being run by just a few young people with gusto wanting to do something new.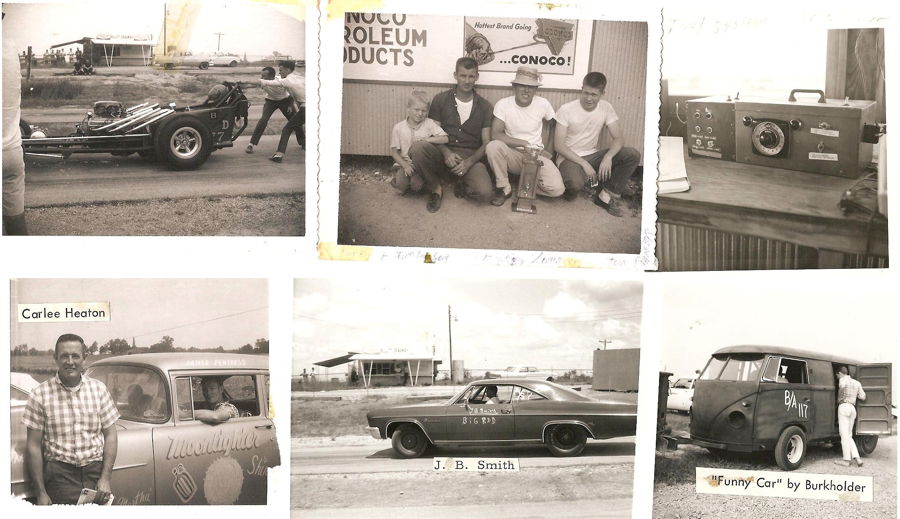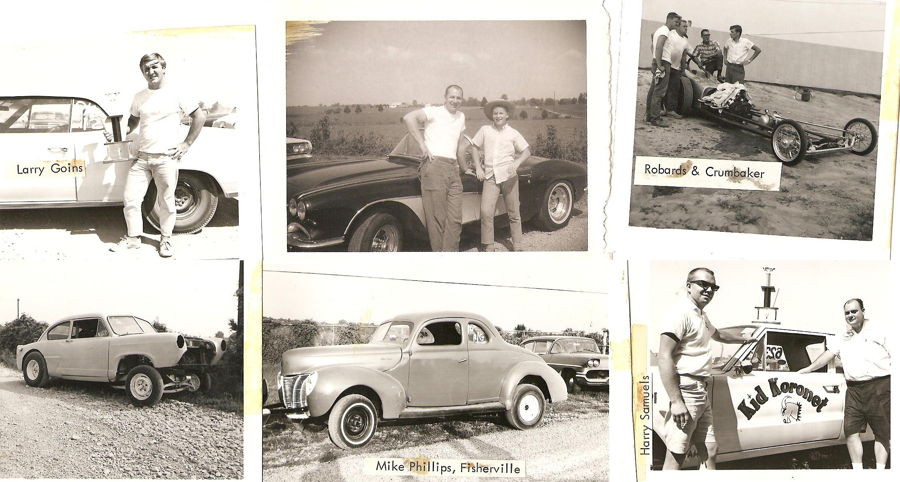 And indeed this was something pretty new for the area. Dave Huber believes that Beech Bend raceway was the first track in Kentucky, but that Cedar Creek might have been the second.
As Wally recalls, about three weeks went on with little coordination or infrastructure.
It was all pretty wild and wooly, but oh what an adventure!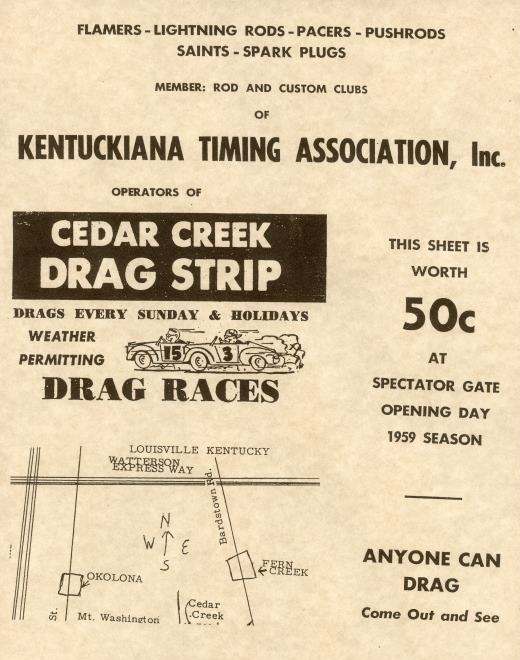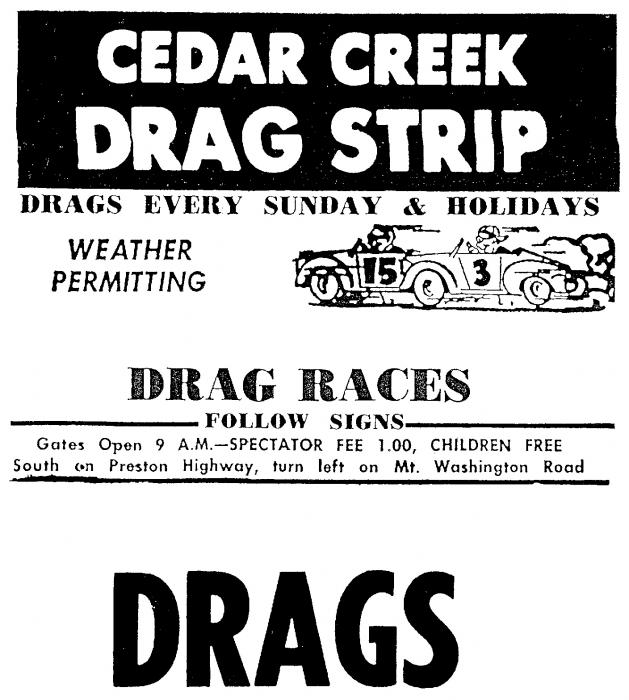 And I can imagine all the noise and congestion in a rural area did not set well with a lot of the local folks, who were there for the peace and quiet of country living. Bill French, Bullitt County Sheriff at the time, came by Wally Sunderhauf's house one night and told him that he would have to arrest him if he could find him in Bullitt County. So, says Mr. Sunderhauf, on Sunday (the day of the races) he would go into his printing plant or a store in Jefferson County in the morning. The sheriff would come up and say, "I see you are not in Bullitt County. See you next week." That play was performed for several weeks until things calmed down a bit.
Complaints and lawsuits went on for years, but there were also supporters of the track. Circuit Clerk Nancy Strange, who Mr. Sunderhauf calls "the best promoter Bullitt County ever had" supported the track from the beginning. And some neighbors did as well. Dave Huber grew up nearby and in later years drove his own dragster down to the track to race it. Joe Keller lives on Cedar Creek Road to this day. He raced his first car at the track. His Dad watered the dirt track in the early days to keep the dust down. The track was eventually paved. Joe still owns a modified '39 Chevy Coup.
Wally Sunderhauf's "real" job was operating a print shop. There was little money for big cash prizes, but there were trophies, and Wally would print up flyers with the results of previous races, listing winners and their times. For most of the guys, that recognition was as good as anything else. It was not big-time racing, but it was fun, and fellowship and mutual respect abounded at the track.
By 1959, though, the lawsuits, stricter racecar rules such as "teardowns", and cost caused some of the original members of the club to decide they did not want to handle things anymore, and Wally and his wife Frances decided to try it on their own. The ground was not suitable for farming without a lot of work, and Frances said she thought they should make a try at it. Eventually, the county blacktopped the road for two wide (barely so, as you can see if you try to drive it today). Things went well enough and the track, now called "Bullitt Dragway" even put in a "Christmas tree" timing system. That was high tech then but it paid for itself in a few race days. Wally says there is nothing like selling 1400 hotdogs, 500 BBQ pork sandwiches, and Royal Crown Cola to people all day on race day. They would use a thousand pounds of ice, which at the time cost more than the soft drink syrup. But it all made the track succeed for a while and even grow. Some even thought for a while that the track might someday become the biggest in the state.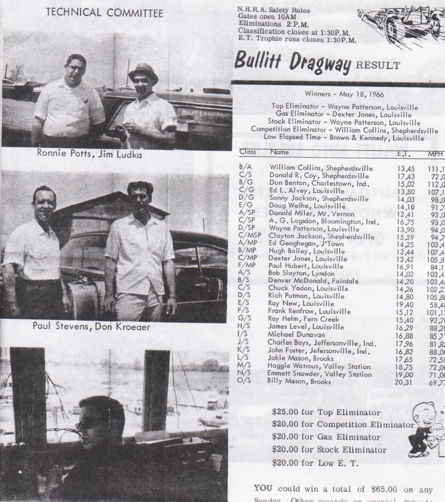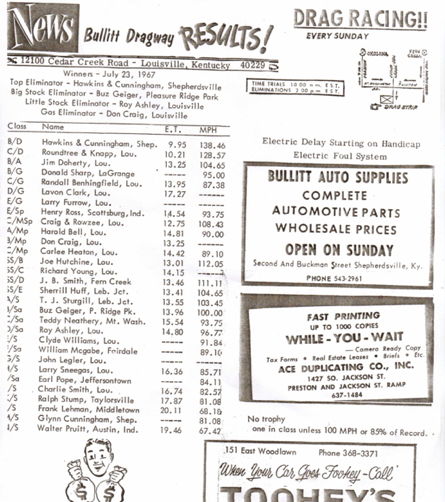 But when OSHA (Occupational Safety and Health Act) safety rules came to be in the 70's, all kinds of expensive requirements came into being. On top of that, accident and liability insurance, which was already costing over six hundred dollars every race day, became almost impossible to get at all.
So, in 1972 the track ran a few weeks more, but then came to an end. Wally says that he was just getting too old for that kind of activity anymore. That is hard to believe, by the way, if you look at him today, some forty years later, and still see the fire in his eyes.
"I now have the place in Corn." says Mr. Sunderhauf. He and his godson Gary McGruder keep hay stored on what's left of the track to keep airplanes (yes, airplanes) from cracking up on it. It is on a due west line to Bluelick airport and there can be problems. Mr. Sunderhauf knows. He is a longtime pilot himself. He used the old track for years when he flew helicopters.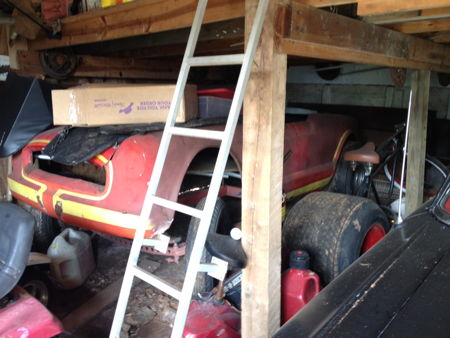 Mighty Mouse
Oh! And some of those old cars that I mentioned at the beginning of this column? Tony McConnell rescued one, the "Mighty Mouse," a while back and is restoring it. He found it with a tree growing so big through it that he had to cut the tree down to get the car.
So many memories of friends, fun, and excitement come with these cars.
Sometime simple memories like Sue Cox Donahue getting the worst sunburn of her life at the track one day. Or Stanley Haas seeing a hood fly up on a racing car and the driver having to stick his head out the side window to see where he was going.
Or one night before there were grounds lights, and the races went into the night.....and street cars lined up along the track with their head lights on, and someone taped a bunch of flashlights onto the hoods of the race cars so they could see where they were going.
And Lyde Wages' "Wompin Wagon" station wagon dragster.
And Mr. Keller flag-starting the races.
And Harold "Babe" Dahl tuning up cars at the track.
And "Piggy" Kaelin and the ceramic pig mounted to the top of his car.
And Al Tobbe, George Morrison, Jim Clark, Billy Grigsby, Ron Weidner, Pat Keating, Ken Bailey. So many others.
And Elsie Carter meeting her future husband.
And Tom Conley racing his mothers' 1956 Chevy, "possibly" without her knowledge.
And H. Brooks Phillips ordering his first new car with no heater, no radio, no sound deadener, to make it a better racer, but having to explain to his mother why he would buy a new car without a radio.
And, and, and.
Memories, and lots of them, racing through our minds, through our hearts, through our veins of friendships and fun from years ago at a little drag strip at Cedar Creek.
Memories for a lifetime.
---
We were almost overwhelmed with help from dozens of people for this particular story. There are so many memories still around about this track. Thanks to everyone who shared. And thanks to the following for providing photos (please forgive me if I missed someone): Joe "Junior" Grom, KentuckyCruises.com, David L. King, Patrick Knight, Wally Sunderhauf, Tony McConnell, The Kentucky Timing Association, and Dave Huber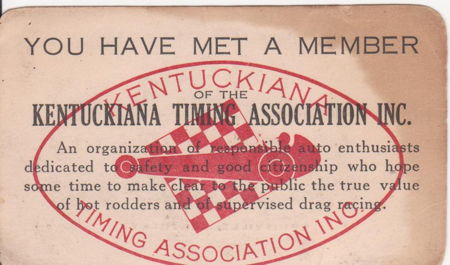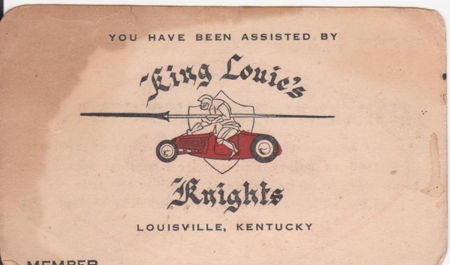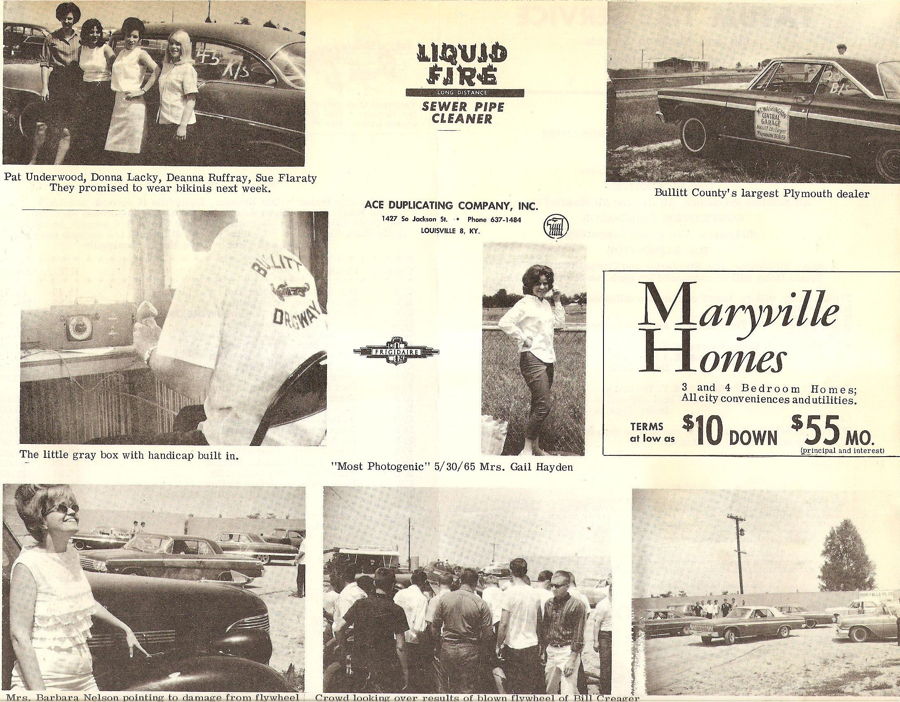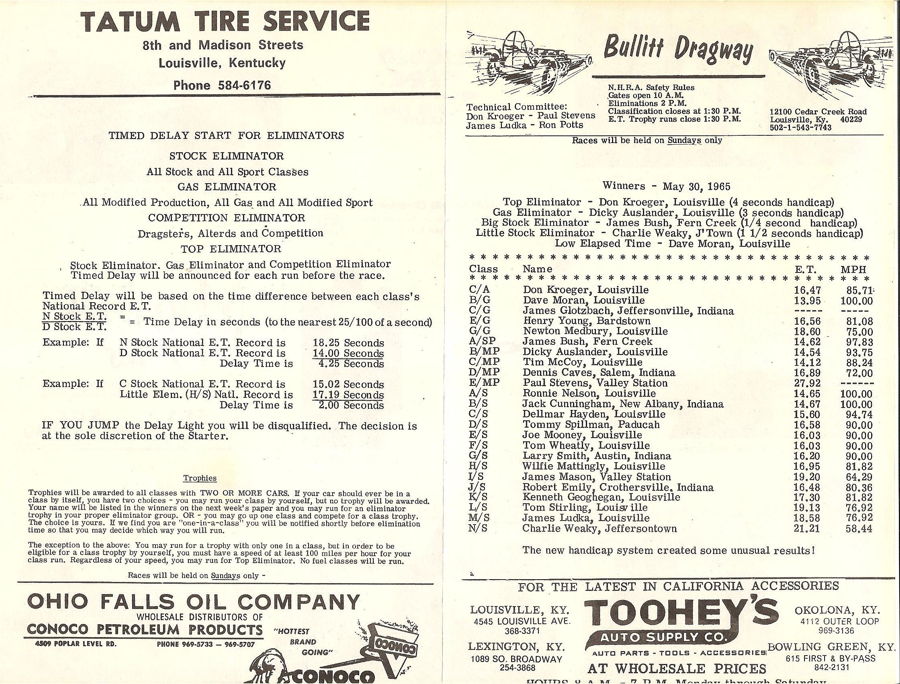 David Strange took this recent picture of the drag strip.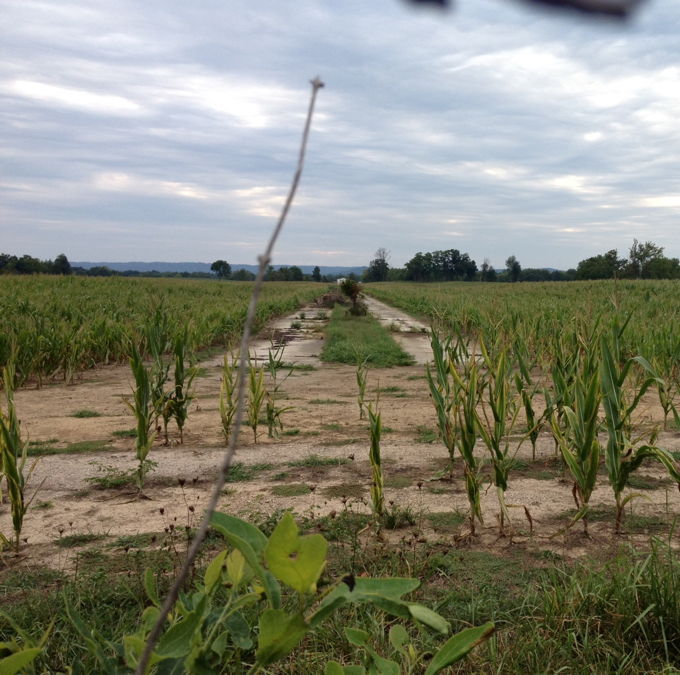 Below is a map showing the location of the drag strip. You may zoom in closer to see it more clearly.
More Mighty Mouse Pictures Provided by Steve Alvey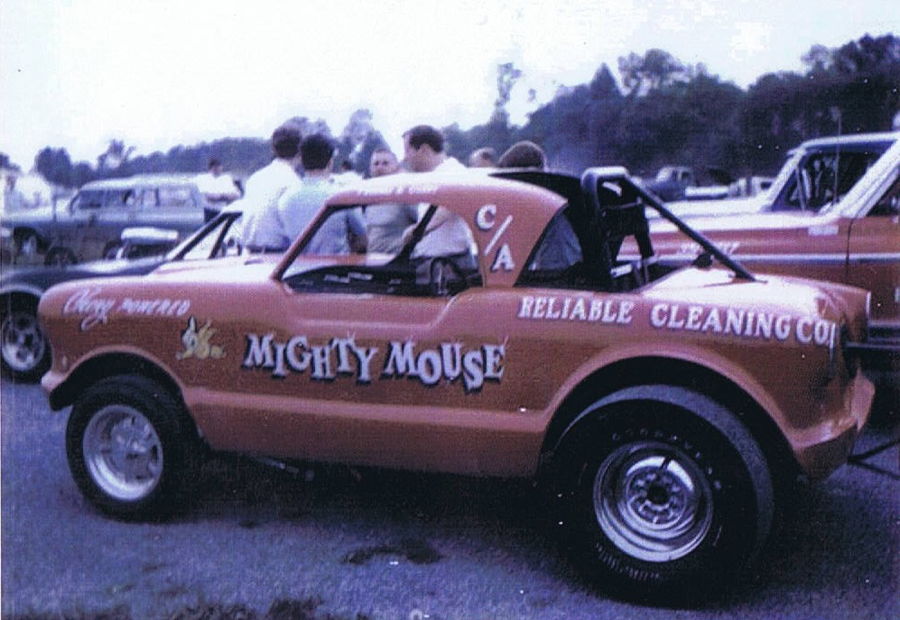 Mighty Mouse about 1965 when sold to Ron Thomas.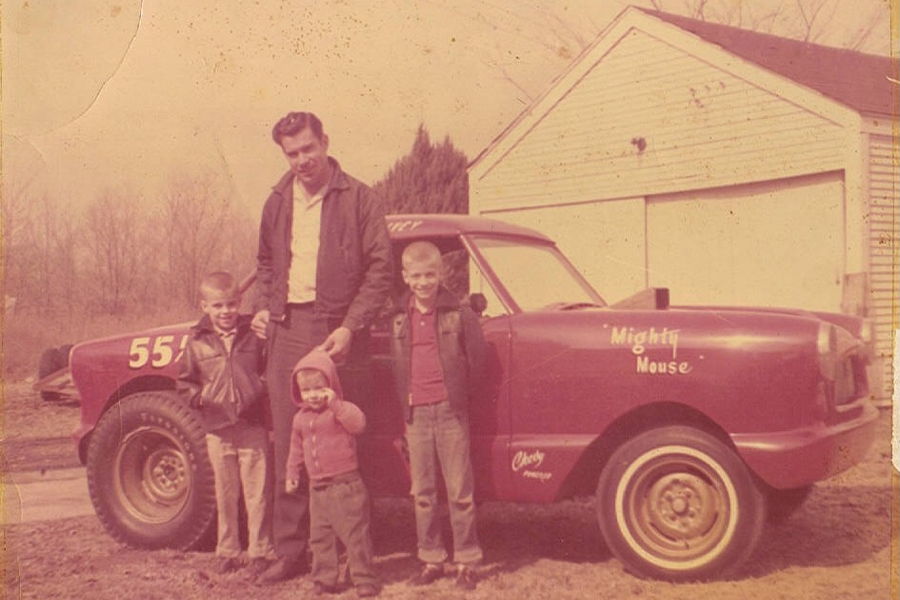 Mighty Mouse 1964/65. Bill Alvey, who built the racer from a body that he was given. L/R Steve, Bill, Doug, Billy (sons of Bill)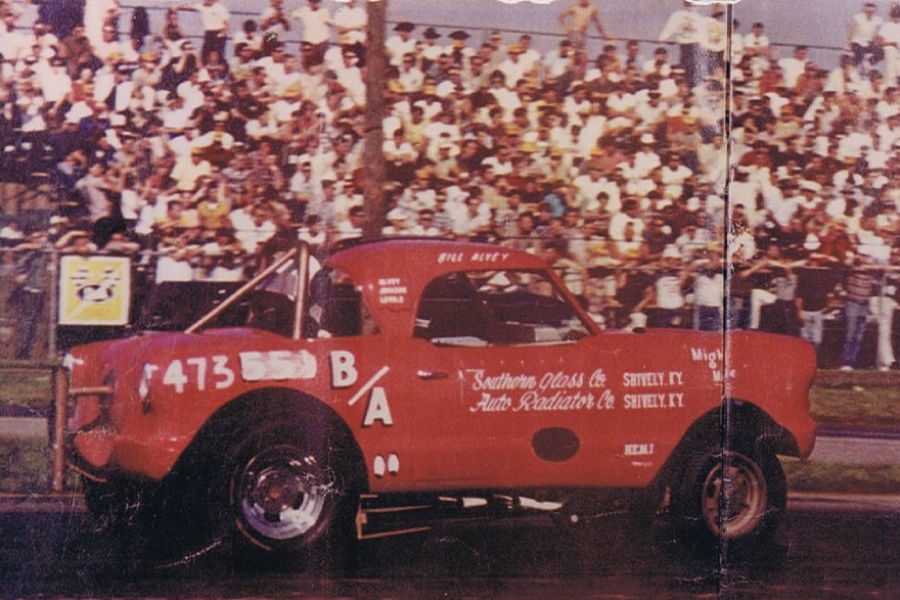 Mighty Mouse 1965 Nationals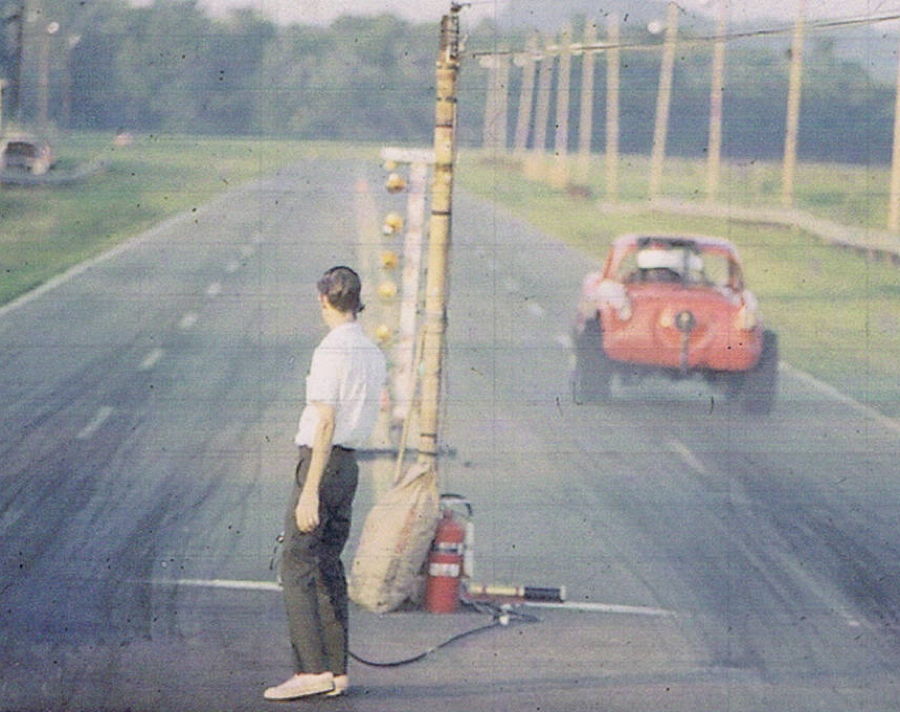 Mighty Mouse, probably Ohio Valley Raceway 1965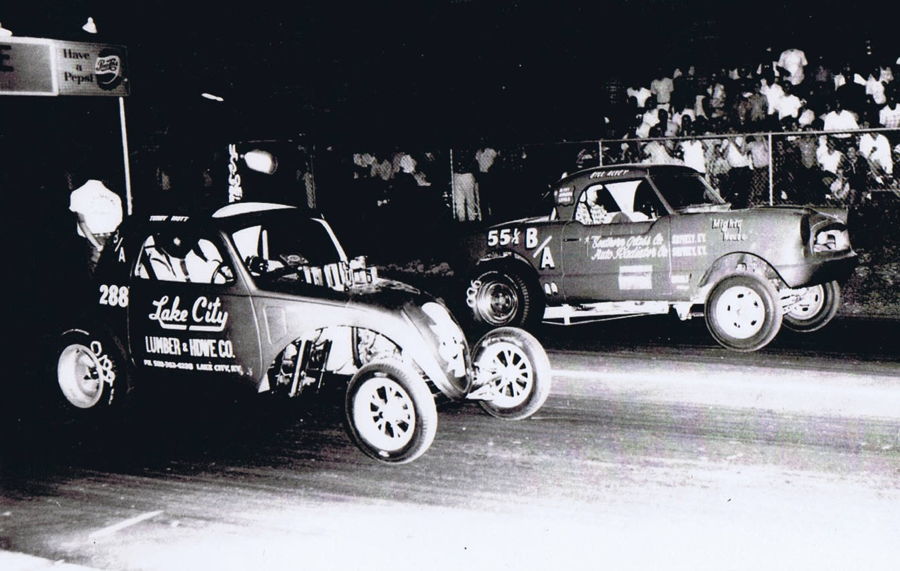 Mighty Mouse racer 1965 US 60, Hardensburg
Additional Pictures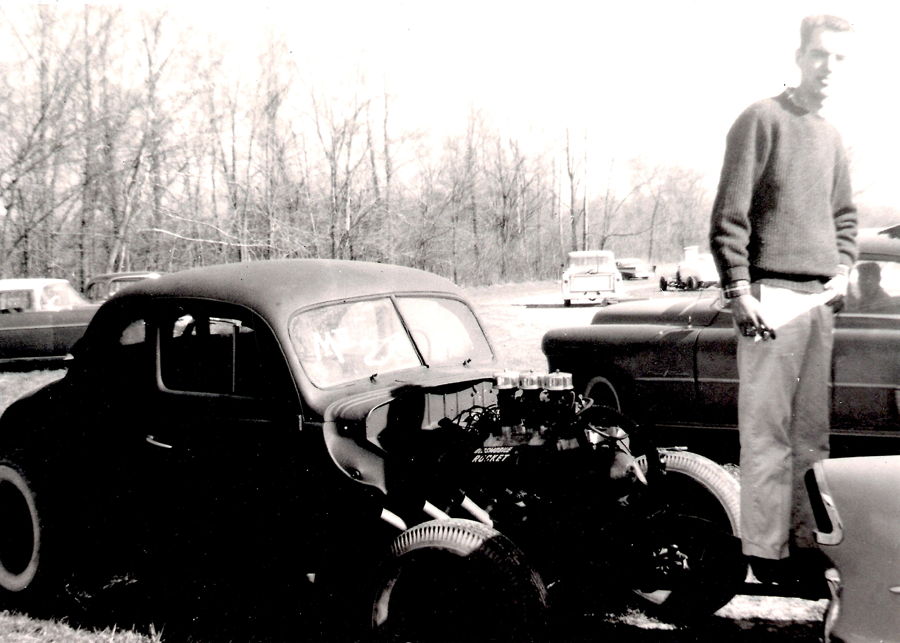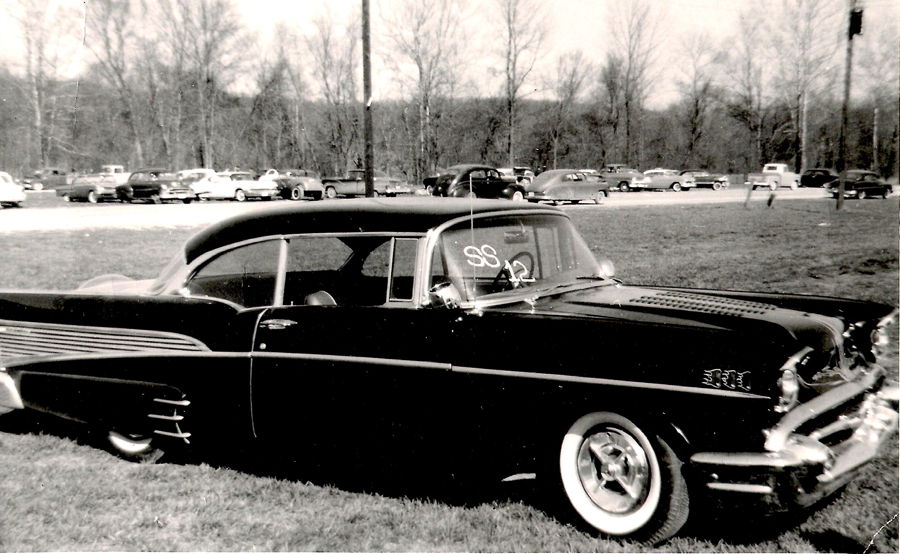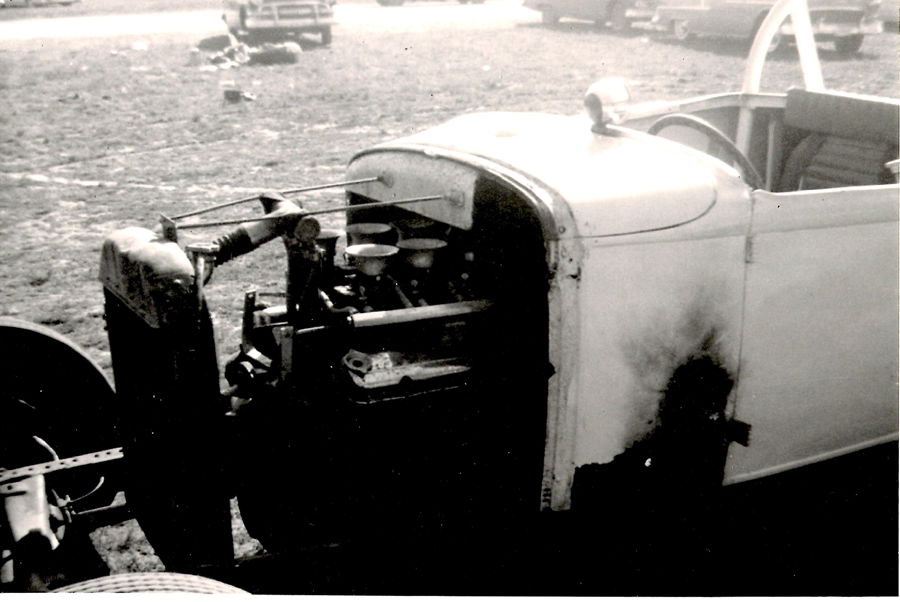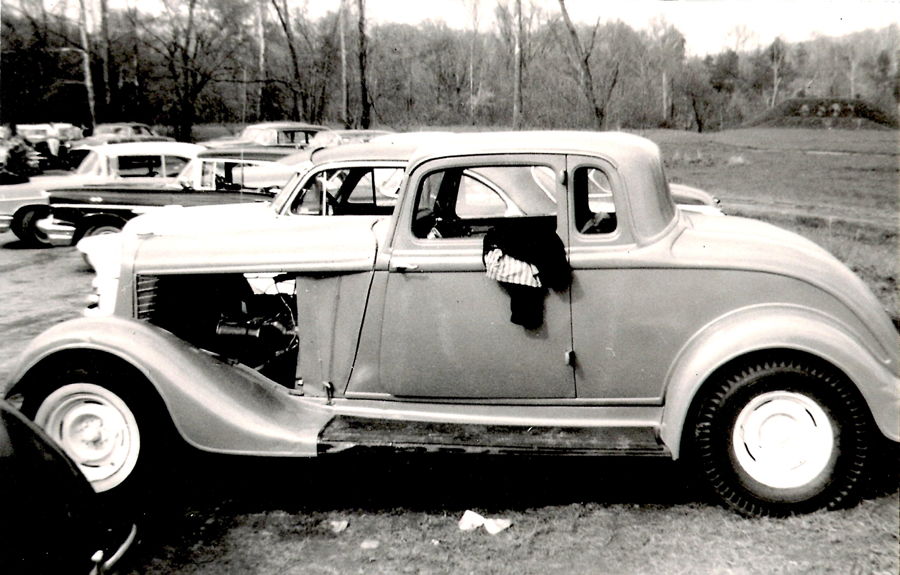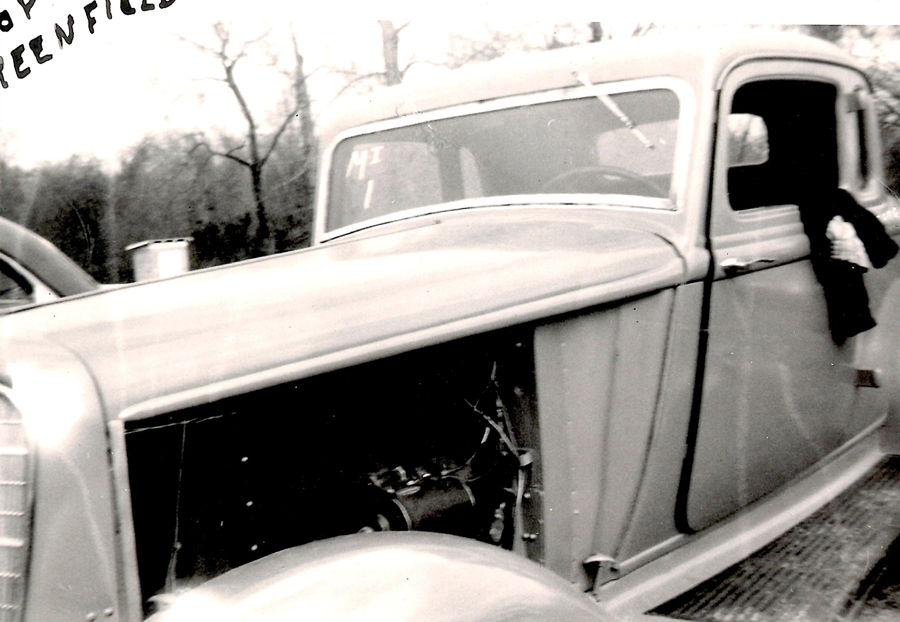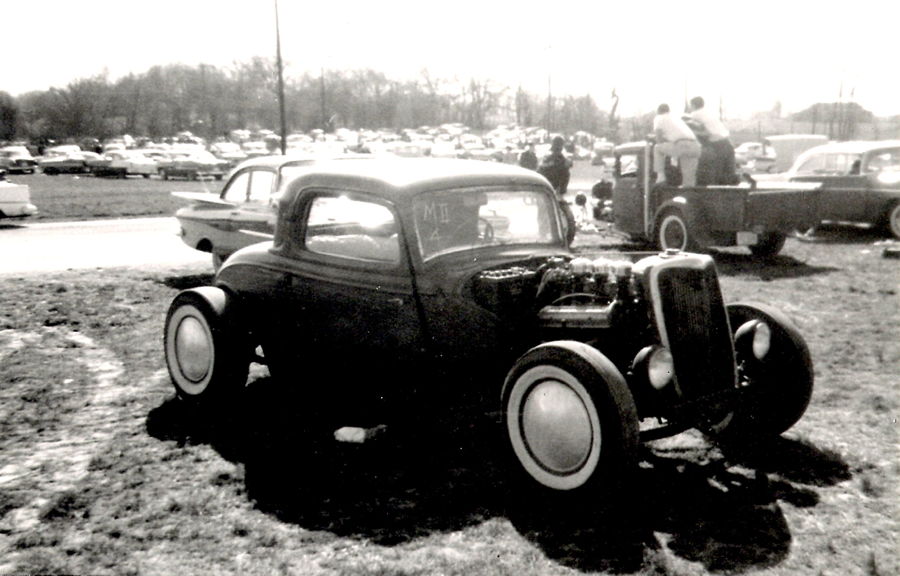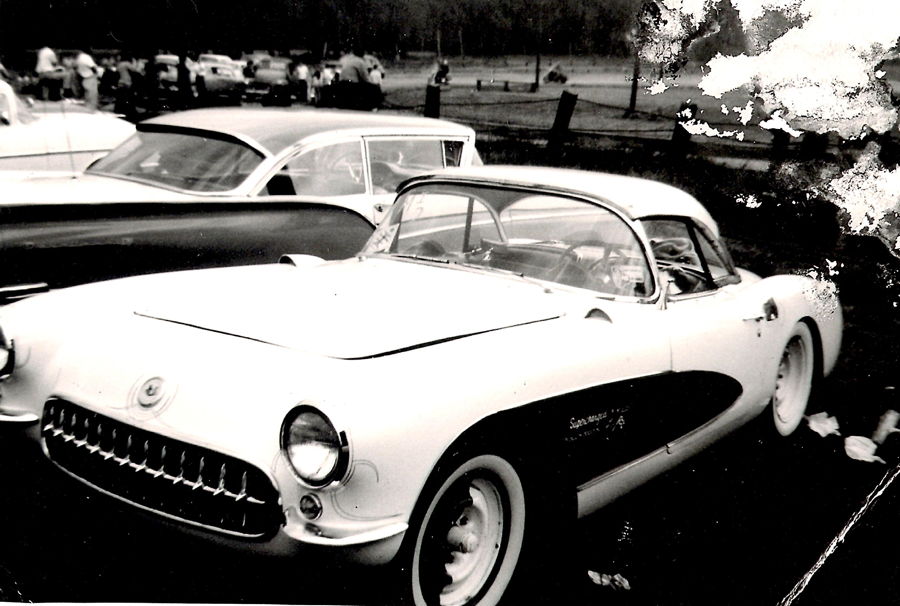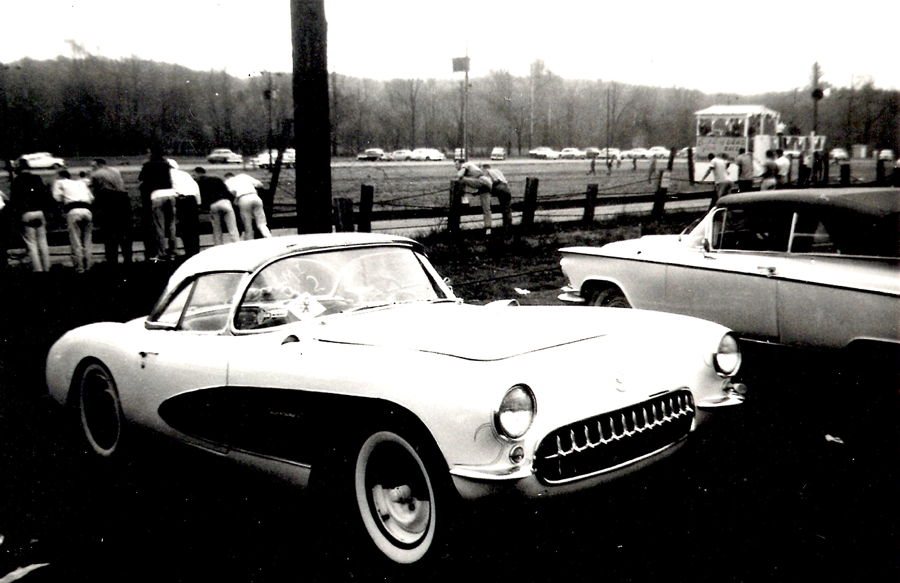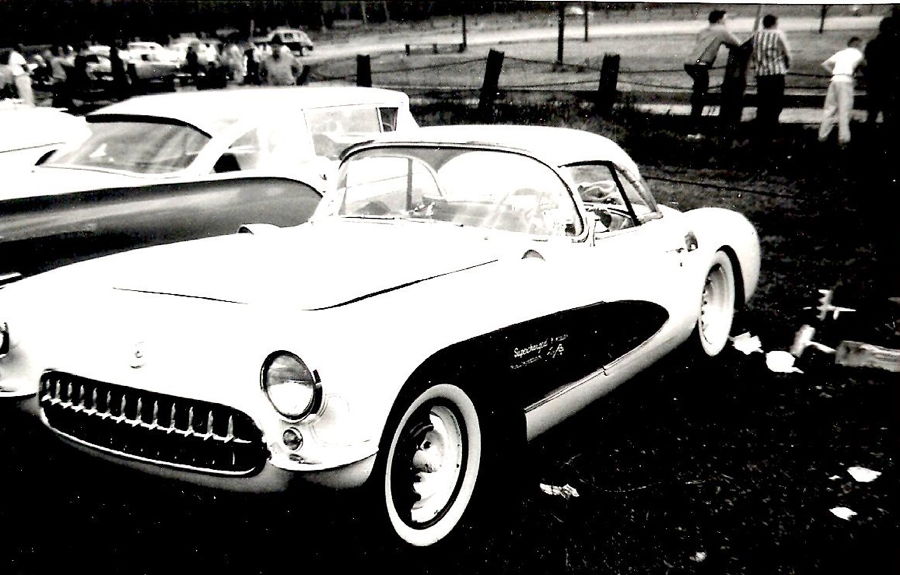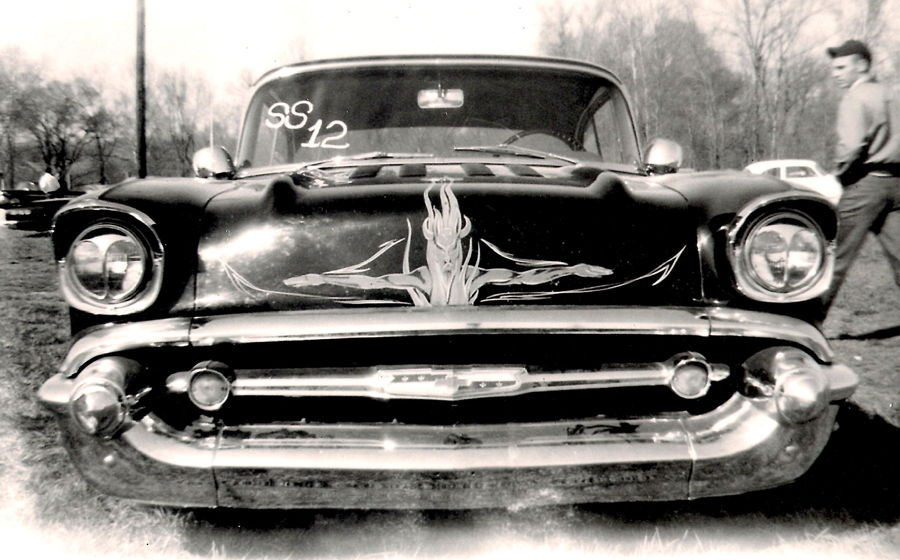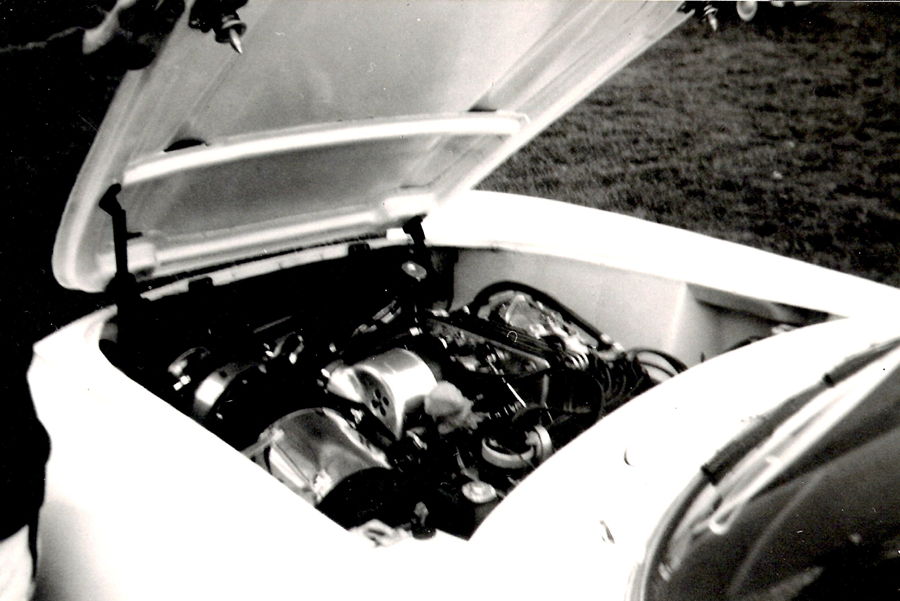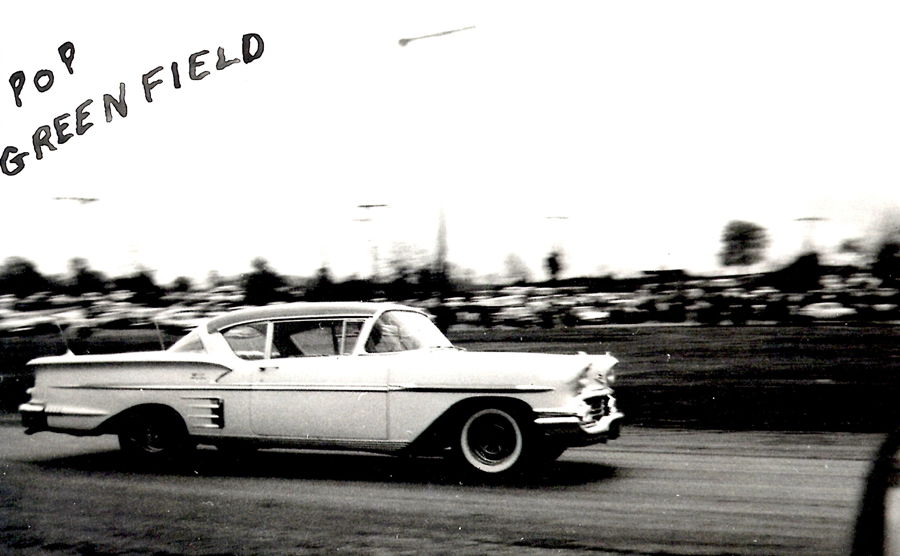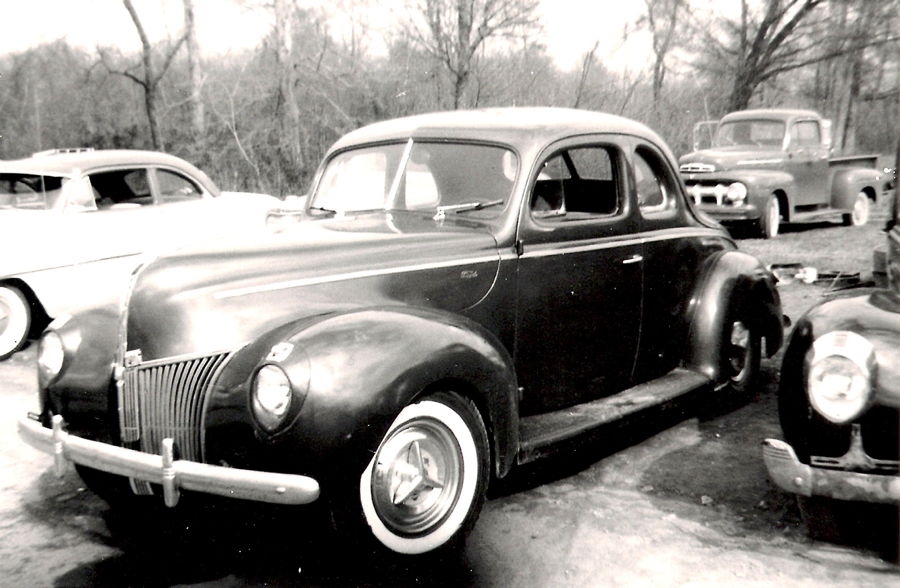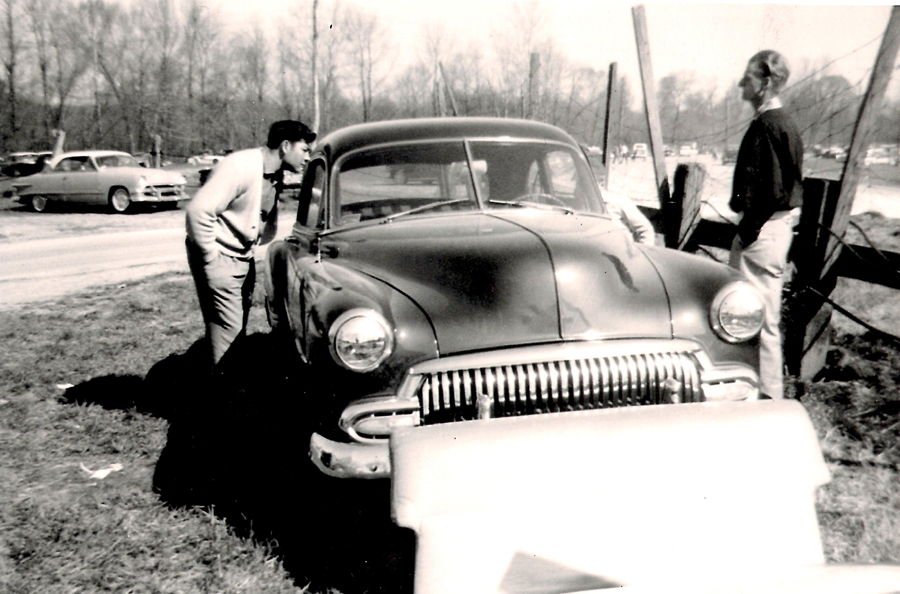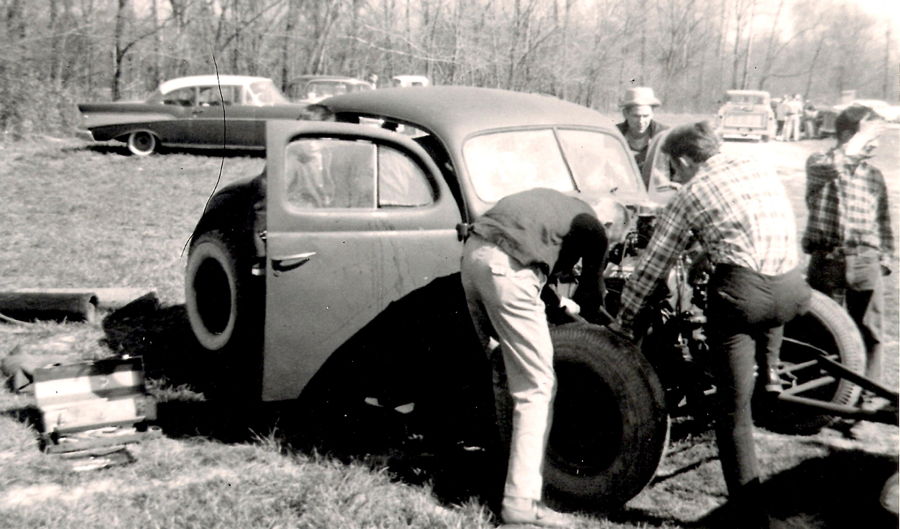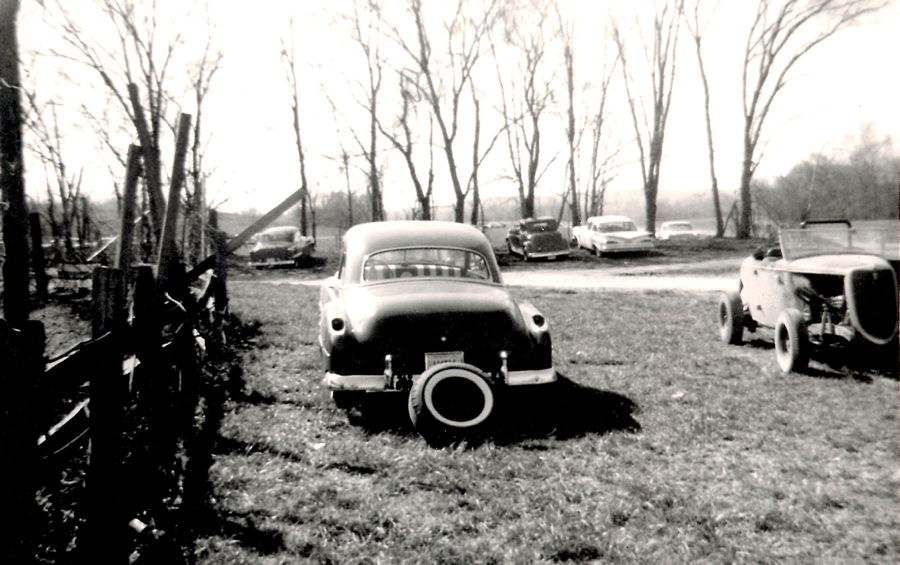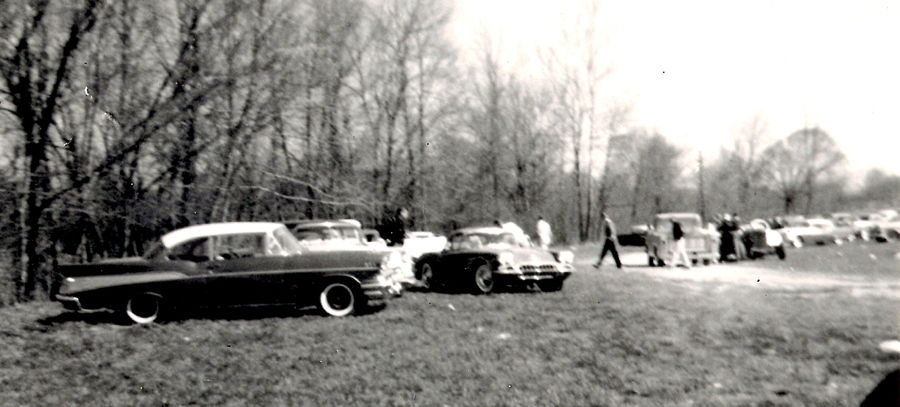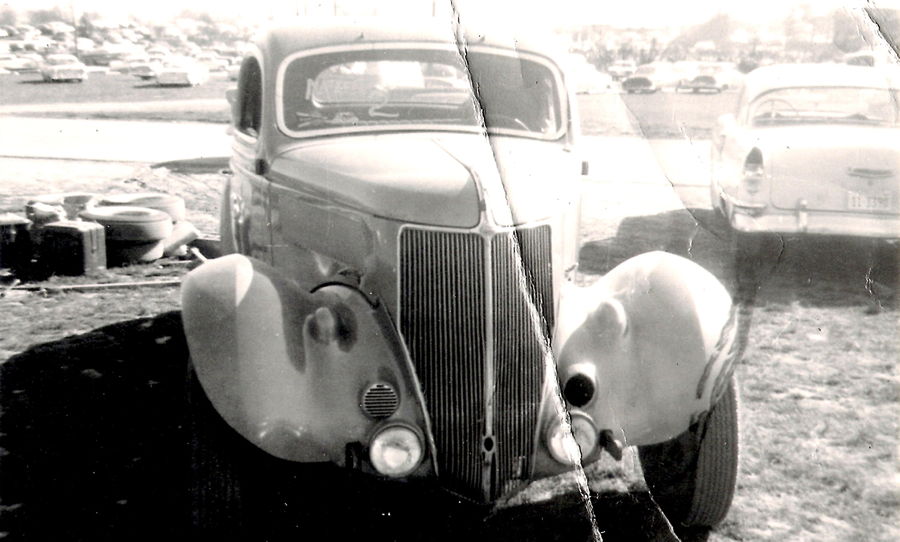 ---
Copyright 2012 by David Strange, Shepherdsville KY. All rights are reserved. No part of the content of this page may be included in any format in any place without the written permission of the copyright holder.
---