New Henry Crist Book
The following article by Charles Hartley was published on 10 Jan 2016.
---
Henry Crist was a fascinating character, and I can well understand why Burlyn Pike wanted to tell his story. You see, Burlyn was a history buff, particularly local history, and the story of one of Bullitt County's earliest, and most important men would have been just the kind of thing that excited him.
Of course, Burlyn Pike was more than a history buff; he was a good "country lawyer" for some fifty years, editor of more than one local paper, an accomplished amateur photographer, and co-founder of a financial institution that began in a file cabinet in his office and grew into the Bullitt County Building and Loan Association (now merged with Your Community Bank).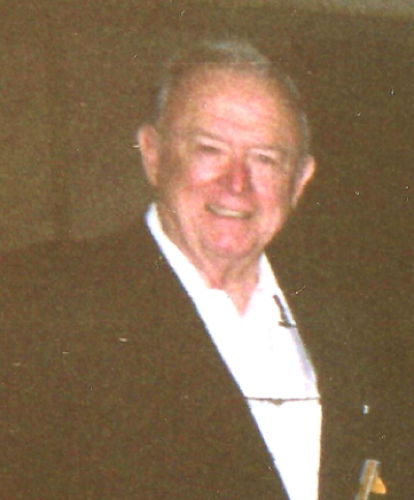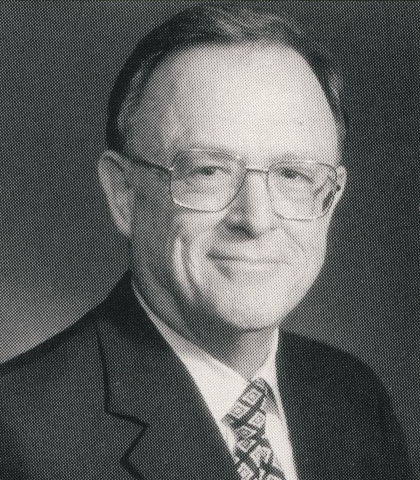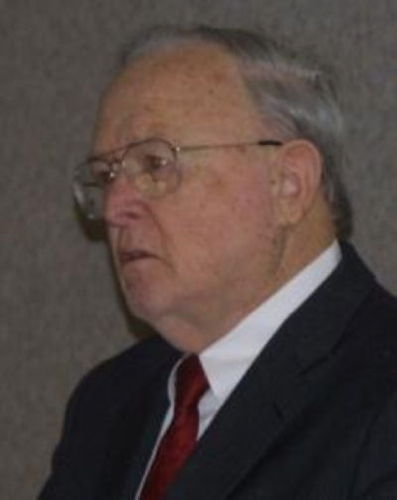 Burlyn Pike
He was also a good writer. I found a note where he did free lance writing for The Courier-Journal in the early 1940's; and he joined Steve Masden in writing Railroad Town: A Pictorial Look at Lebanon Junction which continues to be a popular reference book in the community. Copies are still available at the Bullitt County History Museum.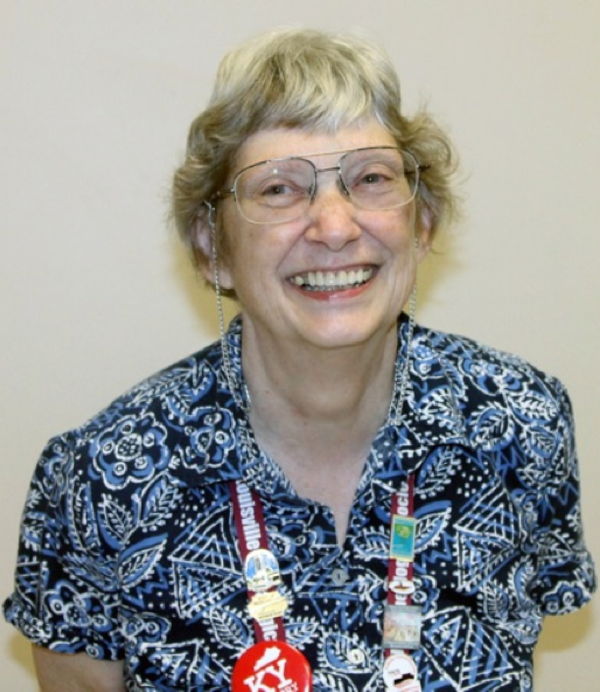 Betty Darnell
I'm not sure just when Burlyn decided to write about Henry Crist, but by the summer of 1993 he wrote to Betty Darnell, seeking her assistance. In that email he wrote, "I am deep into my Henry Crist material but need some help on the genealogy."
This was the beginning of a working relationship between Burlyn and Betty with a shared goal of seeing Henry Crist's story in print.
Burlyn picked a good partner, for Betty Darnell is an accomplished writer, editor of our local Genealogical Society Quarterly, and a dedicated researcher and genealogist. She has edited numerous volumes related to Bullitt County including my favorite, Prepared by the Devil's Devil, which was a series of newspaper articles written in the 1930's by J. R. Zimmerman about what he remembered about people and places locally when he first came to Shepherdsville in 1891.
As sometimes happens, Burlyn's ambition exceeded his time, and the book was not finished when he passed away in 2011. After his death, his widow asked Betty to finish what Burlyn had started, and she agreed.
Even with Burlyn's considerable efforts and research, a significant amount of genealogical research was needed to finish the volume, and it is just now becoming available for sale.
Henry Crist was prominent in the early history of Bullitt County. Land records, court documents, and Collins' History of Kentucky show him as a pioneer businessman, land speculator, Indian fighter, builder, farmer, judge, state representative, state senator, and United States Congressman.

Henry Crist Grave
Frankfort, Kentucky
He was born in 1764 and came to this area in 1780, at age sixteen, acquiring land and learning the saltmaking trade. His misadventure during the well-recorded "Battle of the Kettles" in which he almost lost his life is well-documented. He operated saltworks at both Long Lick and Bullitt's Lick during his lifetime.
Crist built the first Bullitt County courthouse in 1804. He served as a justice of the peace for many years, and was named state representative in 1795, from Nelson County, and again in 1806, from Bullitt County. He served in the state senate, 1800 to 1804, and was elected to the United States Congress in 1809, the only Bullitt Countian to serve in the United States Congress.
Henry Crist died in 1844 near Shepherdsville, and in 1869, his remains were re-interred at the State Cemetery at Frankfort.
This new book is titled Henry Crist, Businessman on the Kentucky Frontier; The Crist Families in Kentucky. It includes transcripts from books, magazines, newspapers, and circuit court records, relating the story of Henry Crist, as well as a transcript of Henry Roy Selman's notes from the George Nicholas Crist Account Book. The "families" section includes information on descendants of Nicholas Crist, Henry's father.
The book is hardcover, with 326 pages that include photographs, maps, images of documents, and a name and locality index. It will be available directly from Betty Darnell. The cost is $50 plus $5 for mailing. To get your copy, write to Betty R. Darnell at 171 Anna Lee Drive, Taylorsville KY 40071, and include your check or money order made payable to her. If you have questions about the book, you can reach her at 502-422-0150 or bettyd0150@att.net.
Betty plans to have copies available at the Bullitt County History Museum by the end of January. She is also scheduled to make a presentation on the book at the March meeting of the Bullitt County Genealogical Society (March 19, at the Ridgway Public Library in Shepherdsville).
It's good to know that Burlyn and Betty's efforts have come to fruition, and I encourage you to obtain a copy of their book for yourself (and possibly also as a gift or two).
---
Copyright 2016 by Charles Hartley, Shepherdsville KY. All rights are reserved. No part of the content of this page may be included in any format in any place without the written permission of the copyright holder.
---