Camp Crescendo
The following article by David Strange originally appeared in The Courier-Journal on 6 Feb 2013. It is archived here with additional information for your reading enjoyment.
---
Camp Crescendo. Such a perfect name.
Located among some beautiful hills about two miles from Lebanon Junction in southern Bullitt County, Camp Crescendo, now known as Lions Camp Crescendo, is both musical in sight and in sound.
And in memory. Memory that has its origins from over fifty-four years ago.
Roy Boesser, who had been Director of Music at Male High School in Louisville for 30 years, had a grand vision of a large summer camp where band students could come and improve their skills while experiencing the beauty of Nature.
He first started with Camp Cavenaugh, in Crestwood. But unhappy with that, he eventually found the property of what would become Camp Crescendo by way of a friend who had been hunting in the area and suggested it. In 1959, Mr. Boesser bought the land from Jacob Shawler, and, with fellow teacher Bill Land, opened for business the following year.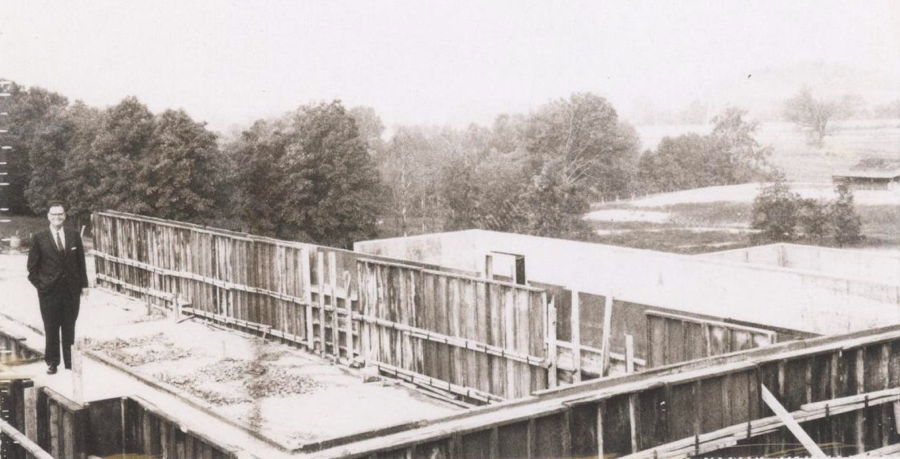 Roy Boesser standing on fireplace foundation, front room of lodge construction, 1964-65.
His nephew and namesake, Roy Willis, was twelve at the time. Roy Willis loved hanging around his uncle and around the camp as it was developed over the years. When Roy Willis grew up and graduated from the University of Louisville with a Music Education degree, it just seemed the natural thing to do to start right away working for his uncle. He and his wife, Cordie, eventually became the owners and life of Camp Crescendo after the passing of Mr. Boesser, and much of this story is gleaned from his memory, photos, and papers.
But back to the story.
It takes a lot of money to finance such a large scale vision as Camp Crescendo, and no one seemed much interested in helping. Mr. Willis gives great praise to Buck Dawson and the Peoples Bank of Bullitt County for stepping up and supporting the Camp from the beginning.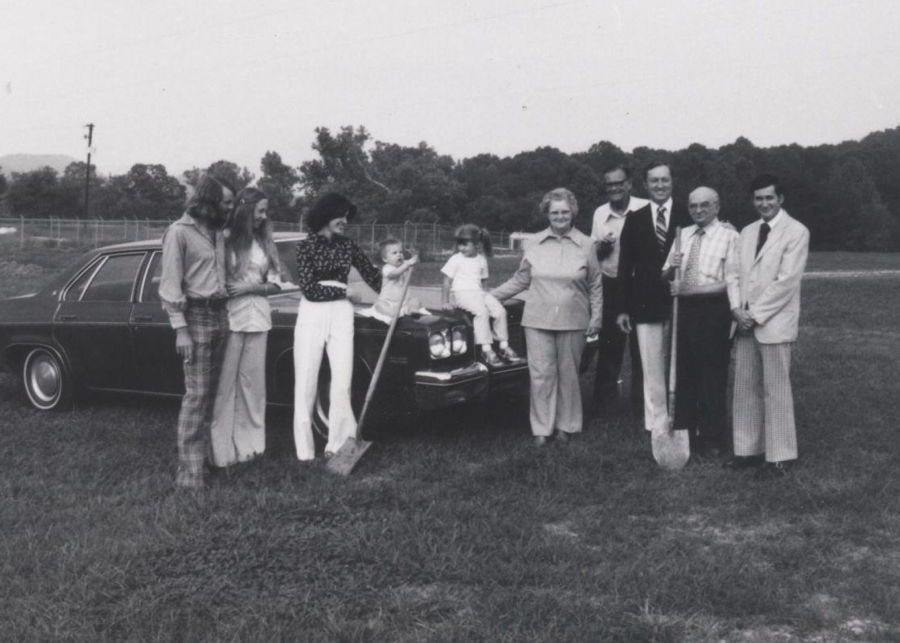 Cafeteria groundbreaking 1975-76. L/R David & Cariline Brown,Cordie Willis, Matt Willis,(holding Shovel), Angel Willis,
Marie Willis, Roy Boesser, Bill Hardy, Buck Dawson, Bill Dawson.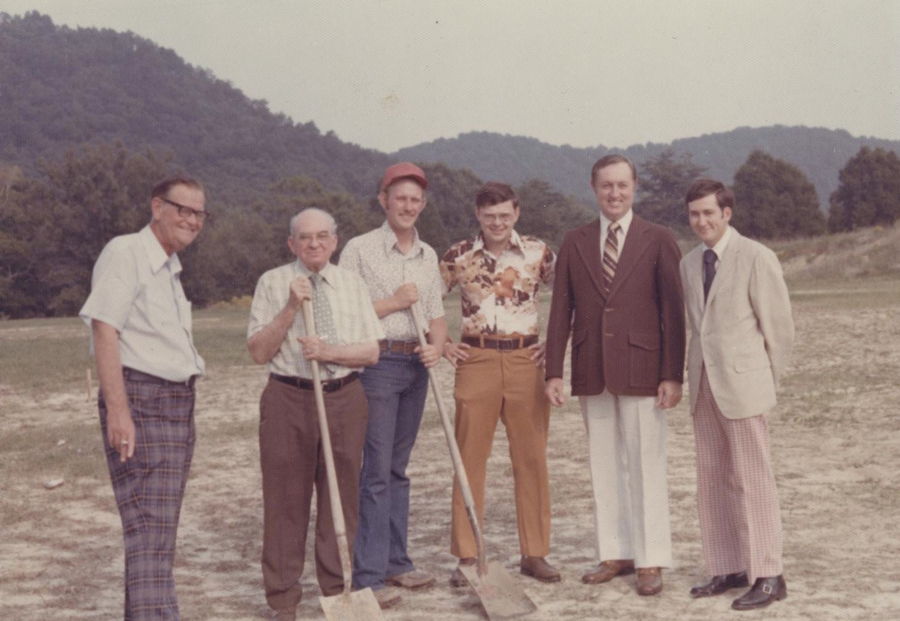 Ground breaking for Camp Crescendo cafeteria 1977. L/R Roy Boesser, Buck Dawson, Doug Stone, Roy Willis, Bill Hardy, Bill Dawson.
Building started almost right away and band camps scheduled.
The first year, 1960, restrooms were not complete in time for the first arrivals. The boys and girls had to take showers together, wearing swimsuits for modesty's sake. Roy says the kids hated when proper restrooms were completed and the co-ed showers were stopped.
There were hundreds of band camp participants from the start; 555 students in 1960; and 1400 in 1961.
At its height, in 1974 some 6,000 students spent the summer season at the camp.
Over the years, students came from as far away as China and South Africa, and from over thirty states.
Camp Crescend quickly became huge.
Nine football-field-size practice fields for the marching bands. Nine rehearsal pavilions. Dormitories for over five hundred. A cafeteria, administration building, swimming pool, and lake.
Camp Crescendo held training programs for marching bands, color guards, drum majors & majorettes, flag and rifle drill corps, and cheerleaders. I have even seen pictures of a band of one hundred accordion players in 1961. Before the bands came in for the summer, the Red Cross hosted youth leadership courses.

An accordion camp (of all things!) in 1961.
Band camp admittedly could be like a military boot camp in ways. Within a half hour of arriving, students would be on the field practicing. Up at 6:00 a.m. Marching practice; then instrument practice; then lunch; then repeat it all again in the evening.
Kids tended to hate it when they first got there, but left loving it, realizing they had learned a lot, and had developed more as an individual. Roy Willis says that the students "left the camp experience more independent if nothing else."
Roy still laughs at the memory of post cards sent home. The kids would be provided Camp Crescendo post cards to mail home. Of course, they were POST CARDS, so were easily read by the camp managers. A standard refrain on the cards was "The food is horrible!" But cards sent home later in the camp would usually be a little more favorable.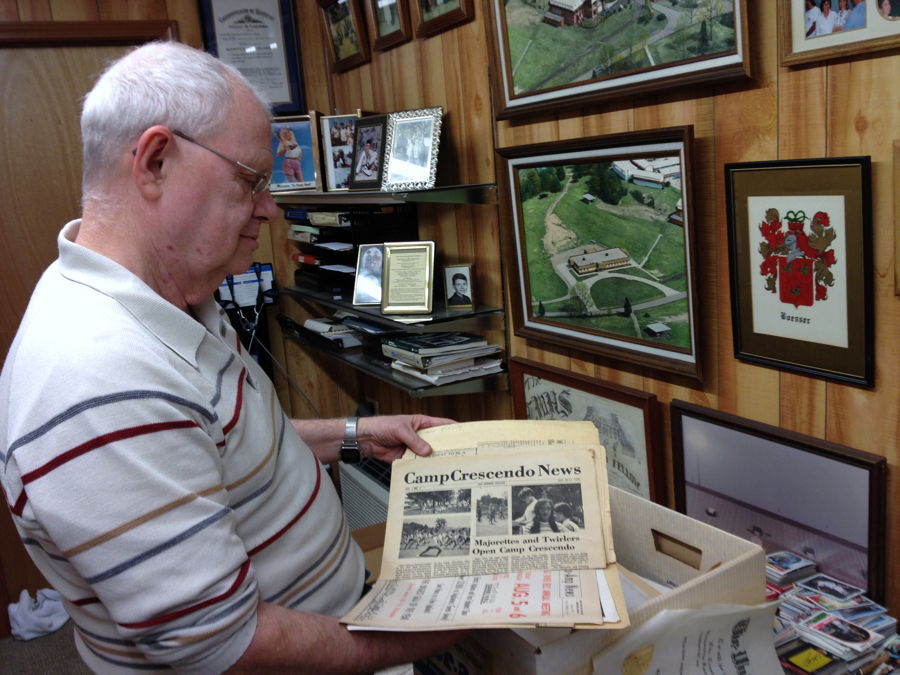 Roy Willis looking over some of his Camp Crescendo memories.
Some of the early camp programs lasted as long as ten days, but were eventually reduced to about five days because ten was just too much for many of the kids.
But they had fun too. Time was set aside to use the swimming pool, the large lake, arcade games, basketball, and enjoying the juke box.
By the 1980's times were changing, and trending away from Band Camps. Larger school campuses allowed for practice at their own school. The costs and logistics of sending large groups to camp became problematic. And parents and kids tended more and more to want to just stay home.
Business declined, and it became more and more difficult to operate such a large facility.
By 1990, the camp was "on the market."
There was talk for a time in 1994 about Reverend Harry Turner turning the camp into a "Center for Pastoral Care" that would still include band camps, but would focus on religious retreats and training. But those plans fell through.
There was even talk, briefly, of changing the property to a state juvenile detention center.
The camp was leased on a trial basis for a year to the YMCA, but again, things did not work out and the future of this fantastic facility was beginning to look bleak.
As in the beginning, financing was an issue. Lots of organizations loved the possibilities at the camp, but it seemed no one could find the finances to make it a success.
Then in the mid '90's a group of Lions Clubs became interested. At first unable to convince the state-wide organization to buy the camp, thirty Lions Clubs from across the state formed "the Kentucky Camping and Charities Fellowship, Inc." and bought the camp from owners Roy and Cordie Willis in 1996.
Today Lions Camp Crescendo carries on the tradition of band camps, hosting several bands every summer.
In addition, the camp, now greatly supported by Lions Clubs across the state, has expanded its public service role in light of its new owners. Several free summer camps are now sponsored.
"Kentucky Lions Youth Camp" is offered free of charge for youth who are either vision impaired or hearing impaired and who are between the ages of six and fifteen.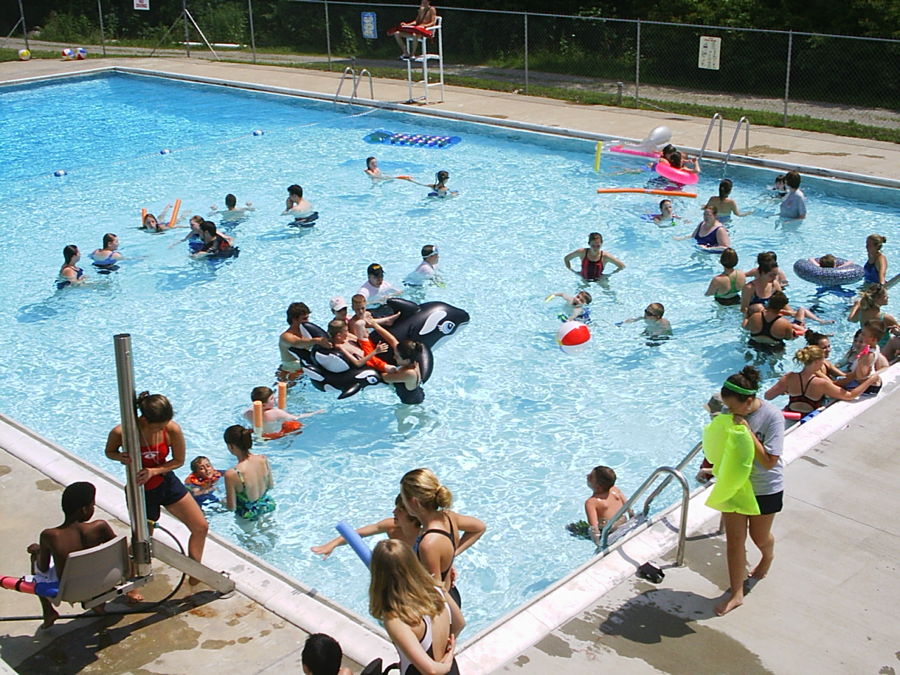 "Camp Heart to Heart" is collaboration between Lions Camp Crescendo and several organizations, for boys and girls from age 5-15 who are infected or affected by HIV/AIDS, again, free of charge.

"Camp Freedom" is provided free for boys and girls age 6-11 with mild to moderate behavioral, emotional, and physical needs who are in foster care or are in custody of their grandparents.
Lions Camp Crescendo is now open year-round, combining the vision of Roy Boesser, Bill Land, and Roy and Cordie Willis, with the Lions vision of public service for those most in need.
The Lions Clubs motto is simply "We Serve." And it shows in the continuation of this fantastic facility in southern Bullitt County.
---
Below are more photos that help to bring back good Crescendo memories!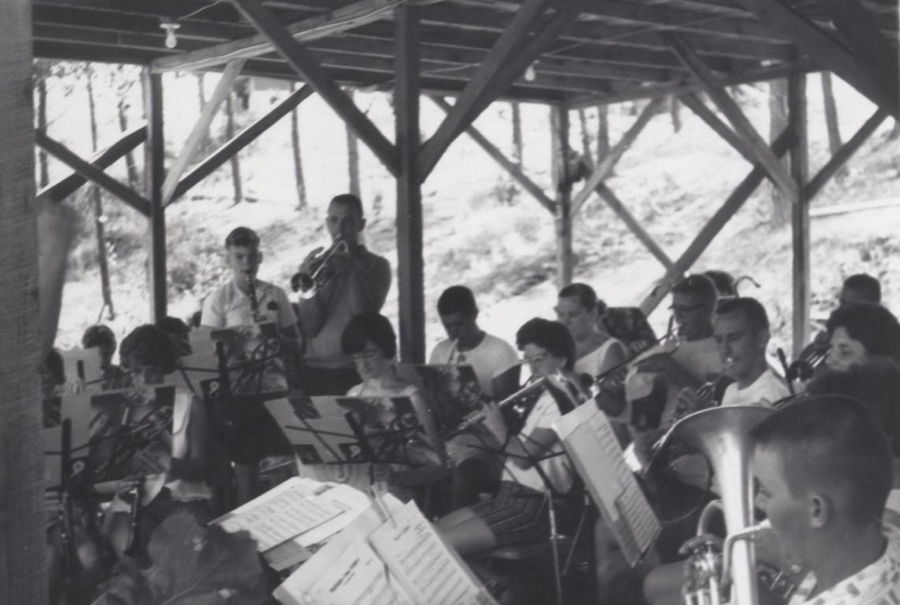 Band practice in a pavillion at Camp Crescendo 1963.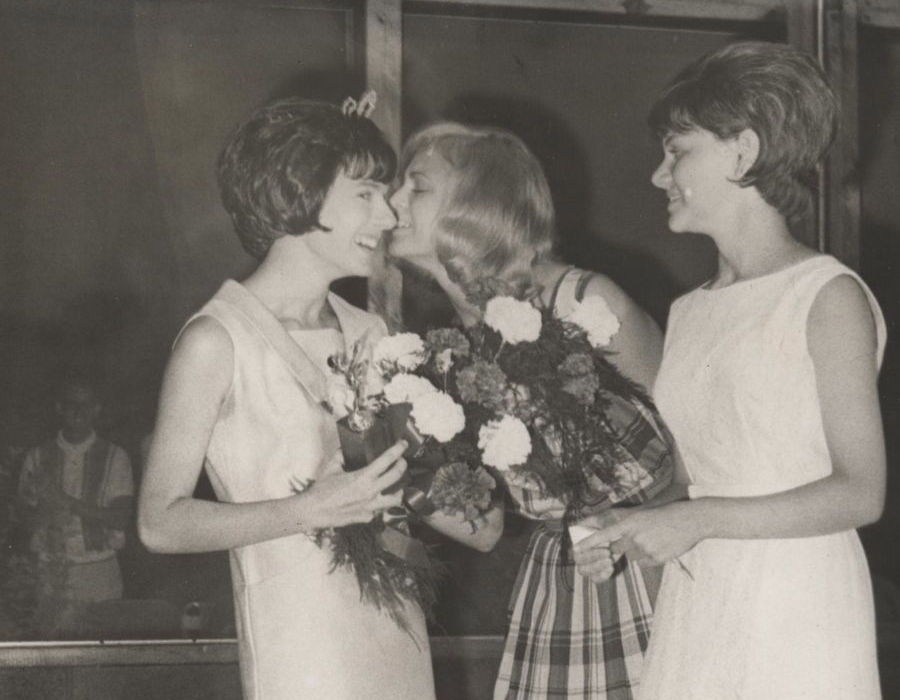 Camp Crescendo would include Miss Crescendo pageants held for the girls in the camp.
Malinda Willis Clark shown on right in 1967 or 68.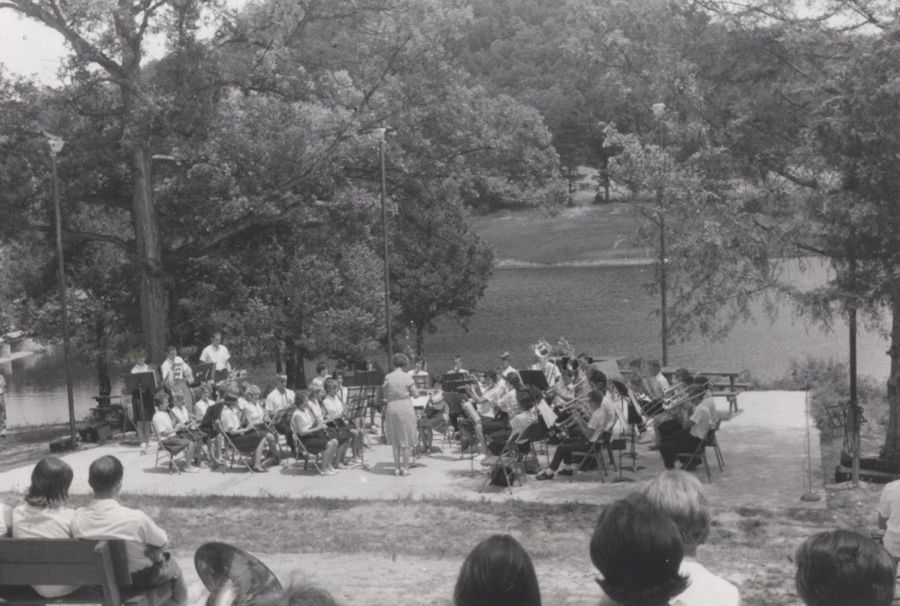 Sunday afternoon concert at Camp Crescendo in 1965.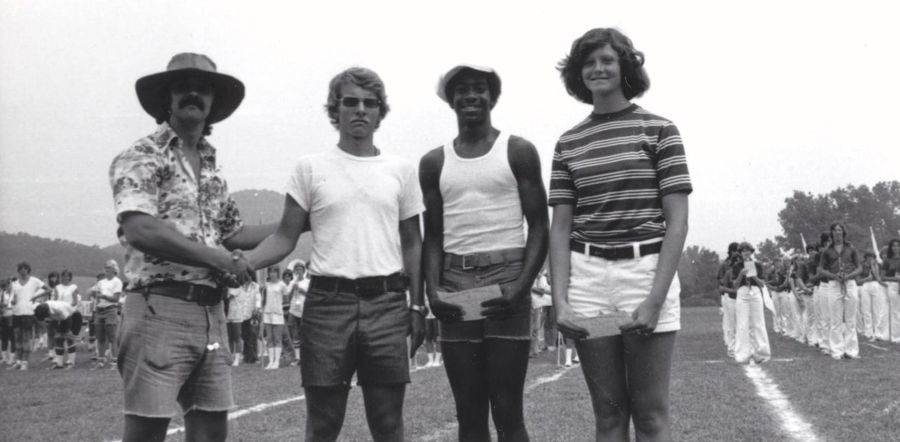 North Hardin County band members at Camp Crescendo (from left to right) Director Mike Simms, Brian Wilcut, Bernard Orr, and Nanette Stovall in 1977.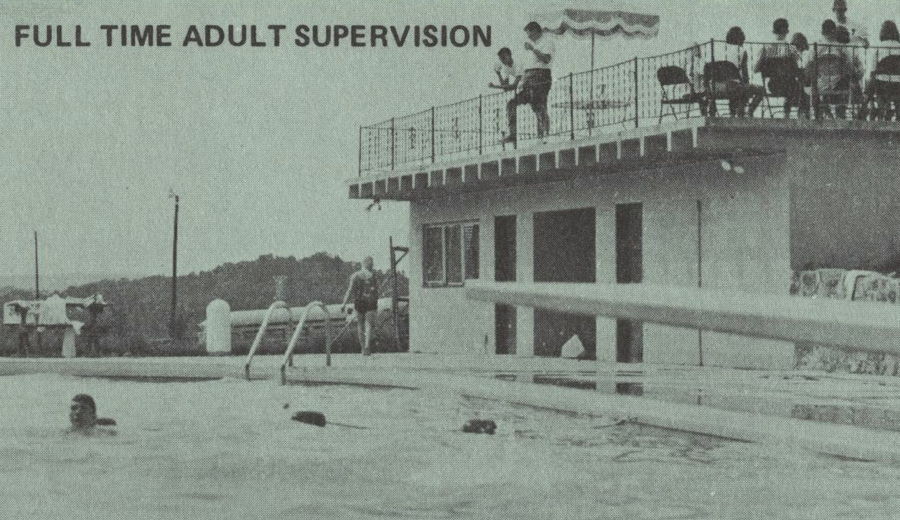 Swimming pool in 1975.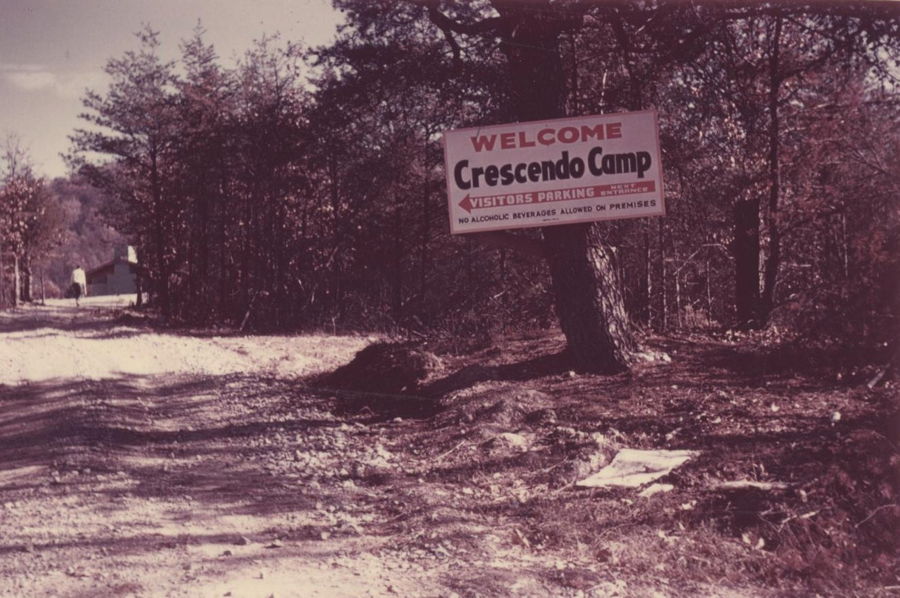 First Summer 1960. Gravel is where blacktop is now.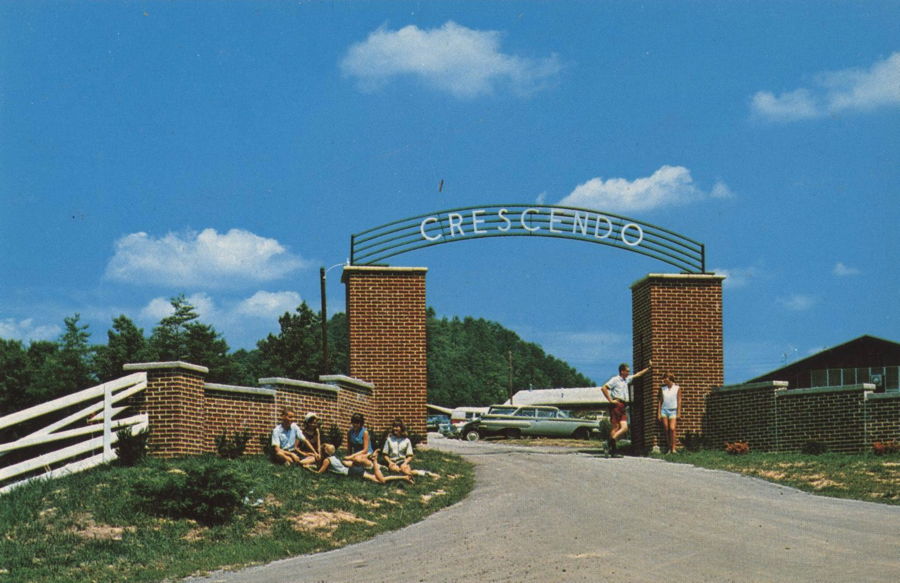 Camp Cresendo entrance before lodge was built on left. Before 1968.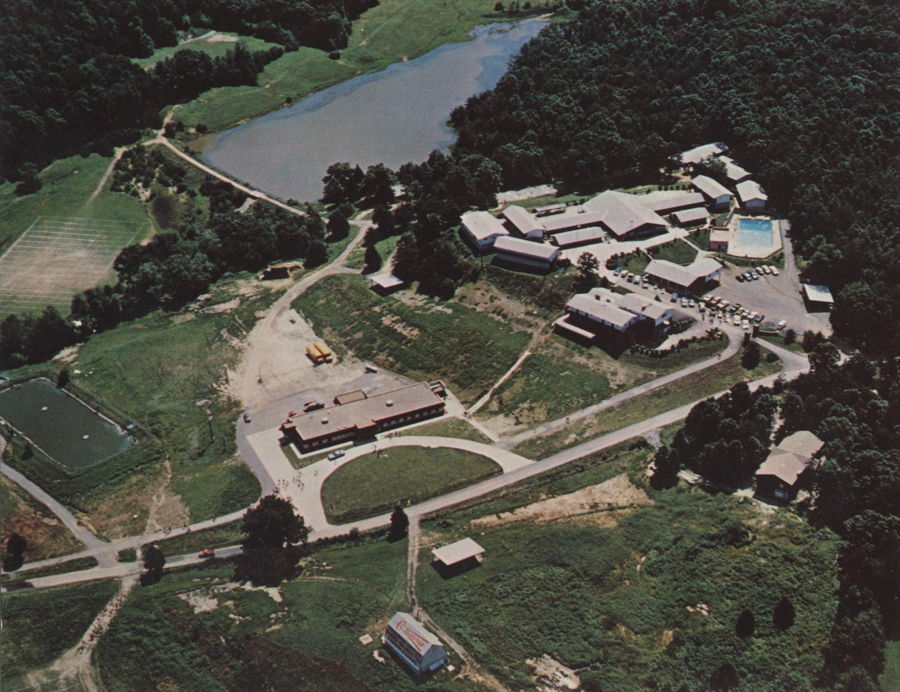 An aerial view of Camp Crescendo.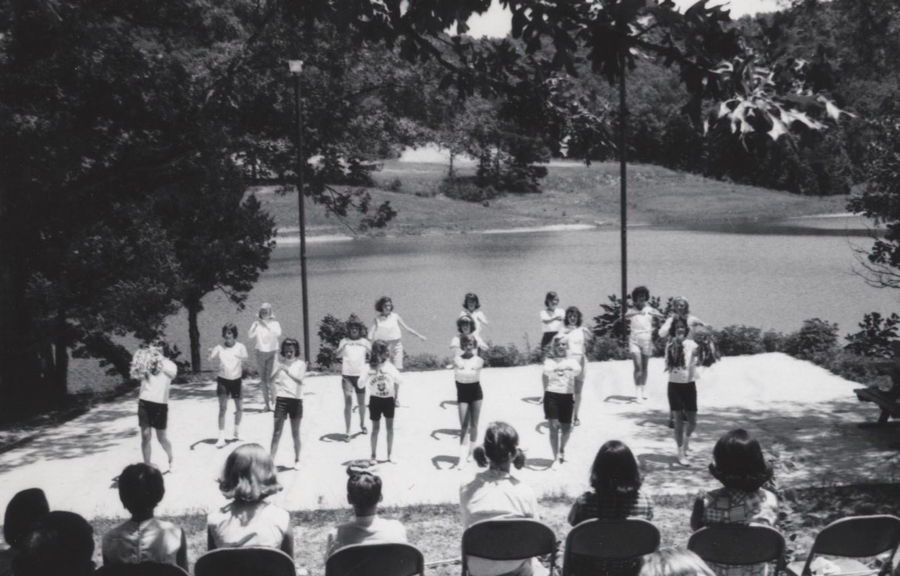 A cheerleading group practicing by the lake at Camp Crescendo.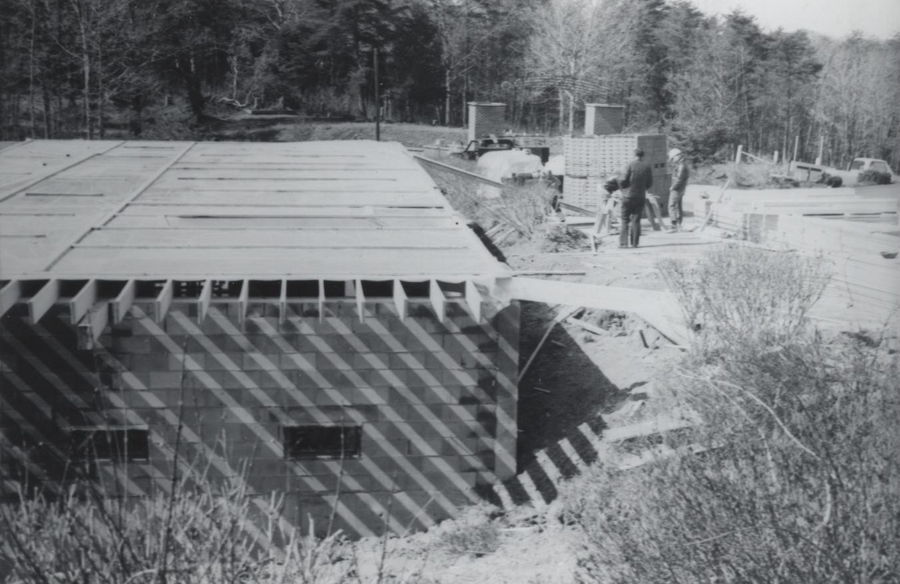 Administration building under construction.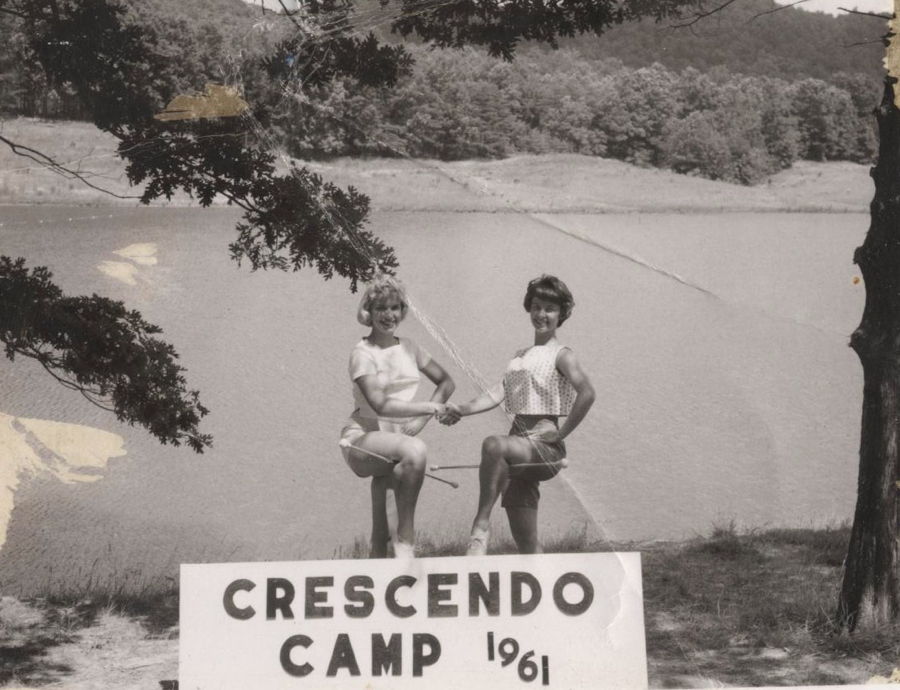 More cheerleaders.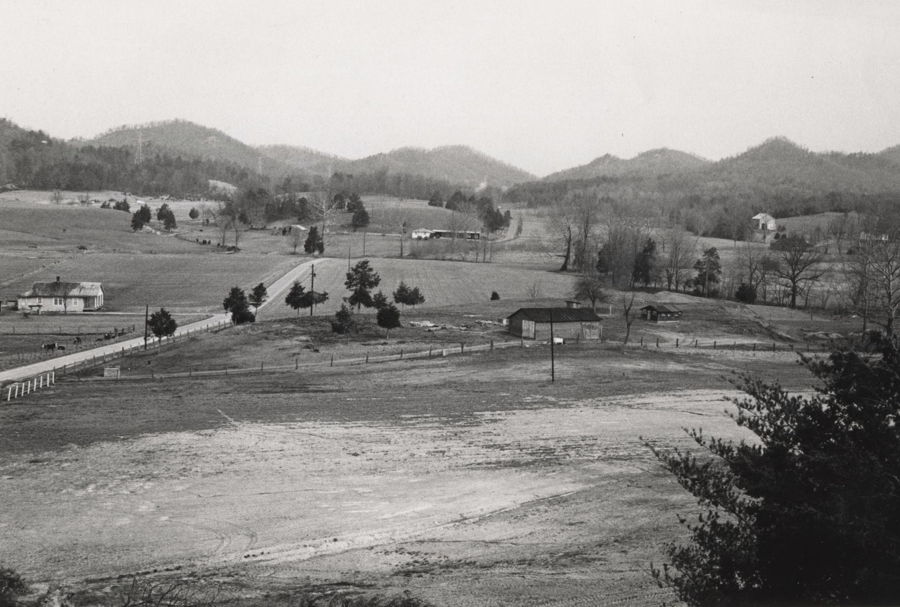 View of the camp.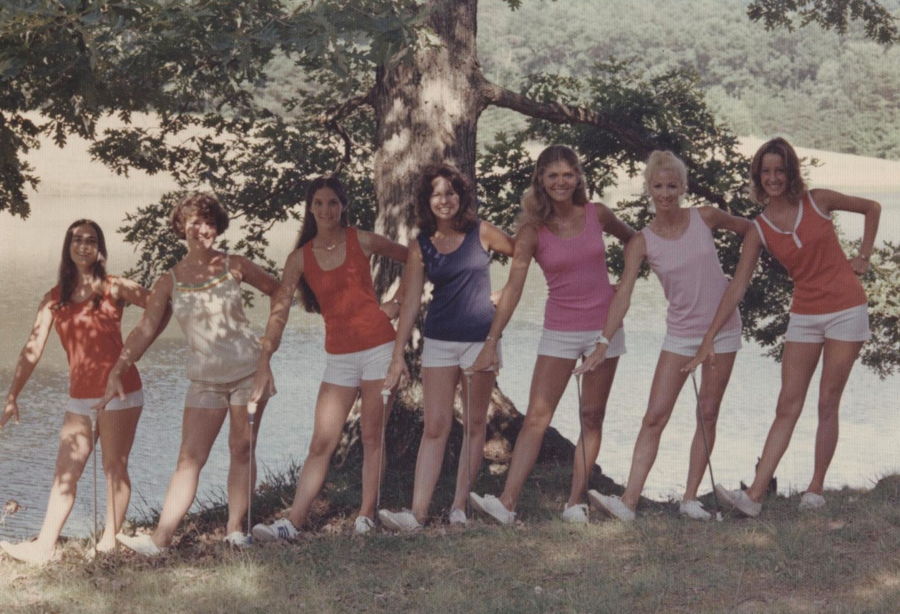 A drill team.
---
Copyright 2013 by David Strange, Shepherdsville KY. All rights are reserved. No part of the content of this page may be included in any format in any place without the written permission of the copyright holder.
---