Henry B. Mattingly Portrait Dedication
Claire Smith of The Pioneer News wrote the following piece about the dedication of Henry B. Mattingly's portrait. Her article was printed in the 17 Jun 2019 paper, and is reprinted here with permission.
---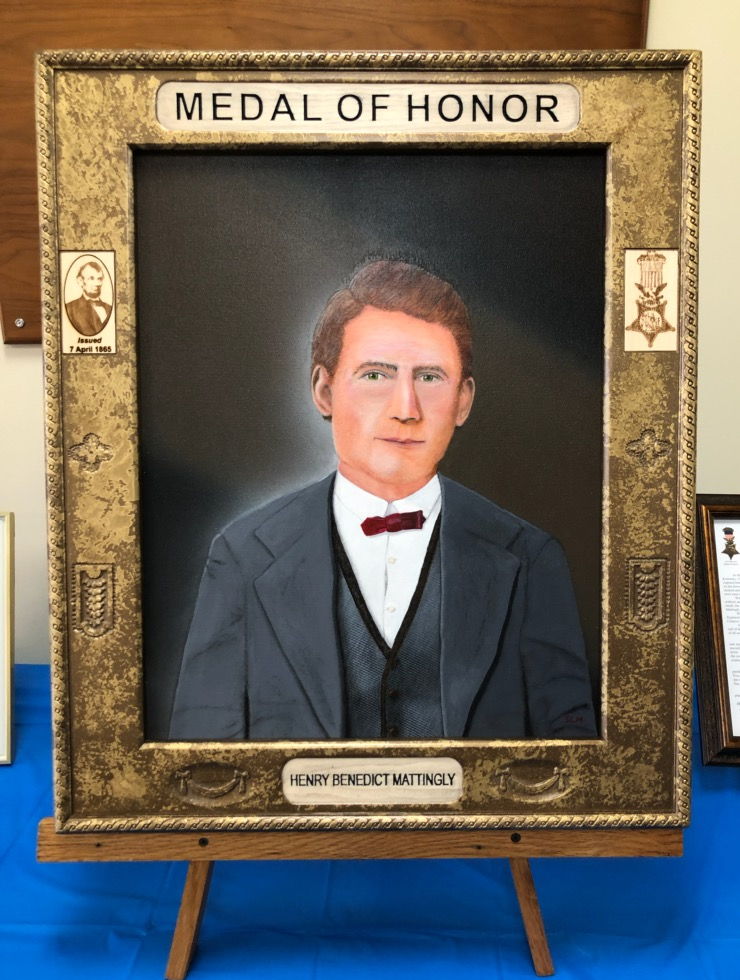 Henry B. Mattingly Portrait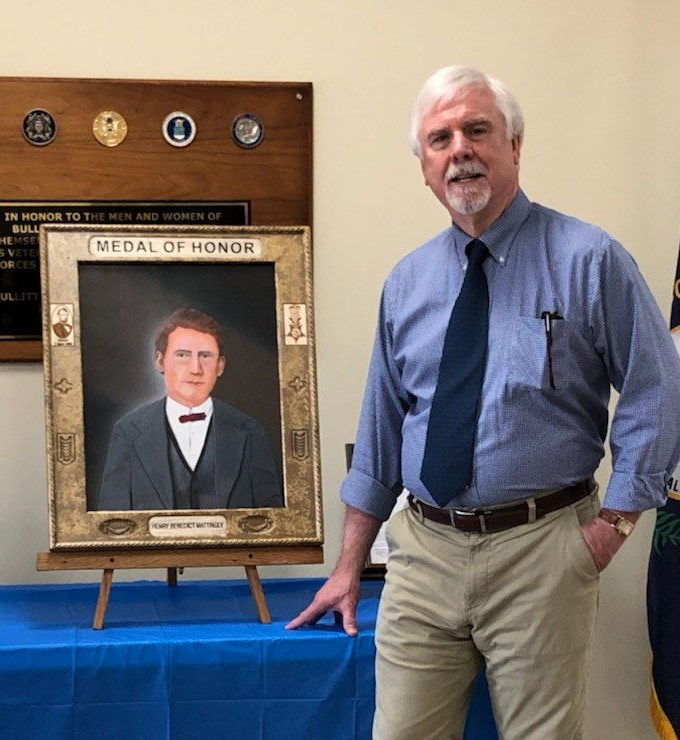 Dr. Stephen B. Mattingly
SHEPHERDSVILLE -- It's been almost 155 years since Private Henry B. Mattingly fought in the Civil War and in recent years steps have been taken to keep his memory alive in Bullitt County.
He was honored June 8 when a portrait, painted by his great-grandson Dr. Stephan Mattingly, was dedicated in his honor at the Bullitt County Courthouse.
Mattingly was a Union soldier in the Civil War in Company B of the 10th Regiment Infantry. He was awarded the Congressional Medal of Honor on April 7, 1865. During the Battle of Jonesboro he displayed great courage when he captured the 6th and 7th Arkansas Infantry Flags on Sept 1, 1864.
After the war was over he returned to Kentucky where he got married and moved to Bullitt County where he spent the rest of his life.
Several people spoke at the dedication telling stories about his relatives and steps taken to honor him in the county.
Will Burden, Bullitt County History Museum, was friends with John W. Mattingly, the grandson of Henry B. "I meet John when I returned from Vietnam," he said.
Burden said that Mattingly wasn't talkative, very unassuming and it was years before he knew that he too was a veteran. He didn't know much of Mattingly's life story and that includes his relation to a Medal of Honor recipient.
"I still would have liked to hear his story," Burden said.
Jerry Summers, Bullitt County Judge/Executive, said Medal of Honor recipients go above and beyond their duties. Summers gave some history about the Medal of Honor with the first one being awarded in 1861 by the Navy followed by the Army in 1862 and the Air Force in 1965.
"We are so pleased to have someone here in Bullitt County who received the Medal of Honor," he said.
Russell Webber, state representative of the 26th district, said when he took office he was approached to name part of Highway 61 after Mattingly. In 2013, a sign dedication was held. Originally only part of Highway 61 in Bullitt County was to be named after Mattingly.
After receiving approval there is now a sign at the Bullitt/Jefferson County line and one at the Bullitt/Nelson County line.
Webber said it was appropriate that all of Highway 61 in Bullitt County be named after Mattingly and this painting will help put a face to a name. "It's always neat to put a face to a name," he said.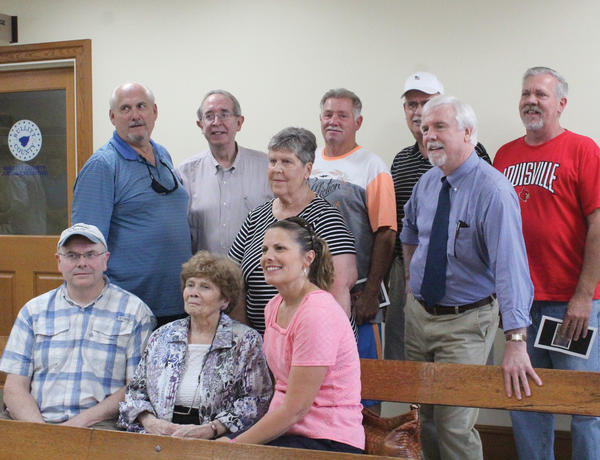 Mattingly Family Members
Larry Dangerfield, mayor of Lebanon Junction, said he feels remorse that Mattingly wasn't put on a pedestal. He didn't know that Mattingly was in Lebanon Junction until someone spoke out about him and his achievements. "He was an icon in himself," he said.
Mattingly's grave now displays that he is a Medal of Honor recipient.
Dangerfield said that sometimes things fall through the cracks but that everyone makes their mark in someway.
Dixie Hibbs, a Civil War historian, shared some history about Kentucky during the Civil War. Hibbs said that the best resources are the items you find from your own relatives like diaries and photographs.
Dr. Stephen Mattingly, great-grandson of Henry B. Mattingly, began painting again when he retired. "I retired two years ago and then I took up an old hobby," he said.
He wanted to bring Henry B. alive with his painting. To do that he used old photographs, historical accounts and other resources to guide him.
Mattingly said that it was important that we know our history. "What we need to do is learn our history," he said. "We need to celebrate the things we've done."
Mattingly said that the painting was not only a gift from him but from the whole family. "I salute you Henry B.," Mattingly said.
Henry B. Mattingly is buried in the Lebanon Junction Cemetery.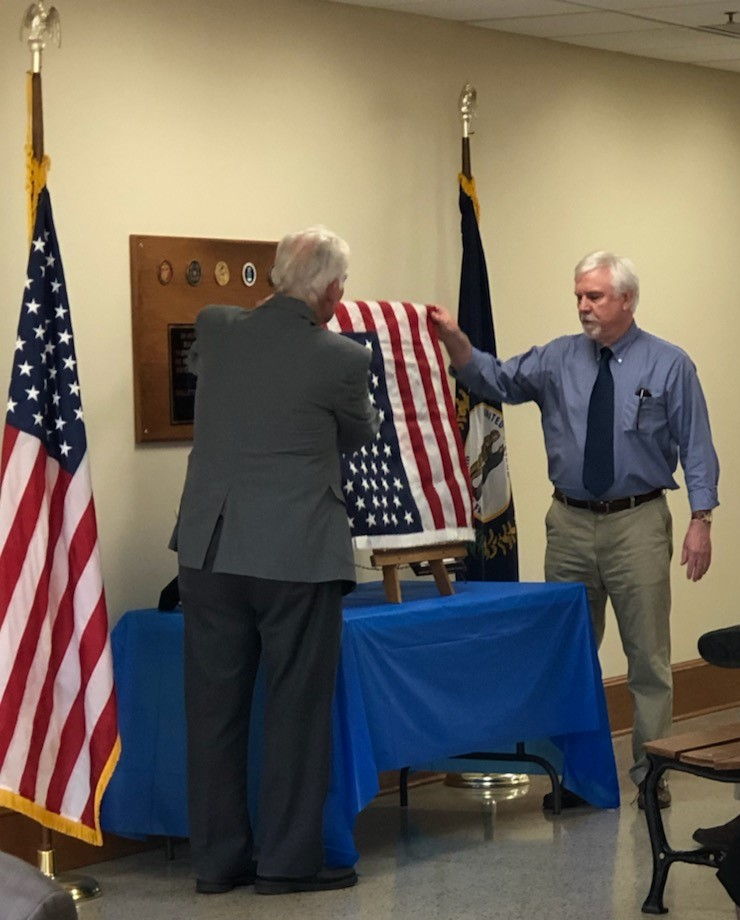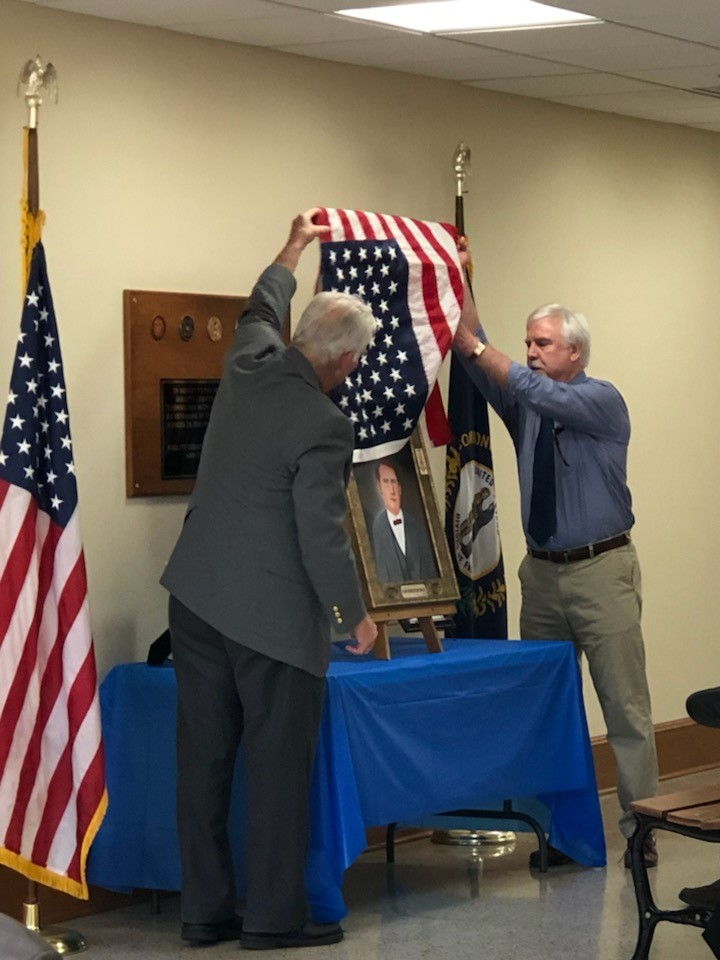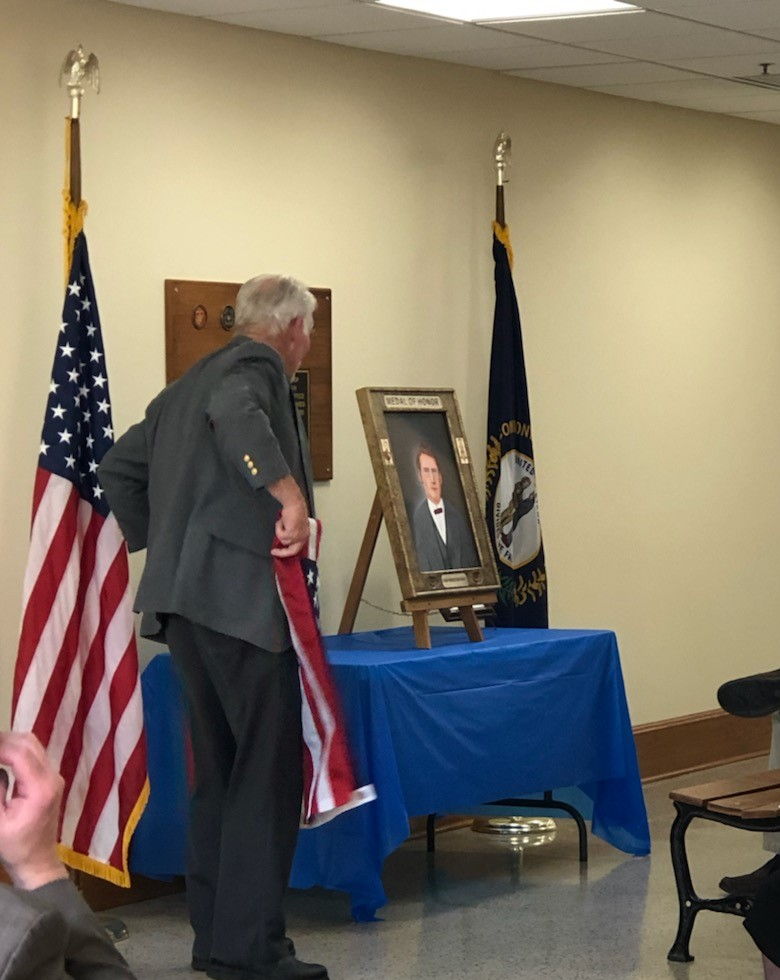 The Unveiling.