Mystery Cemetery
This historical marker marks the location of the Mystery Cemetery located on KY 245 near its junction with KY 1604.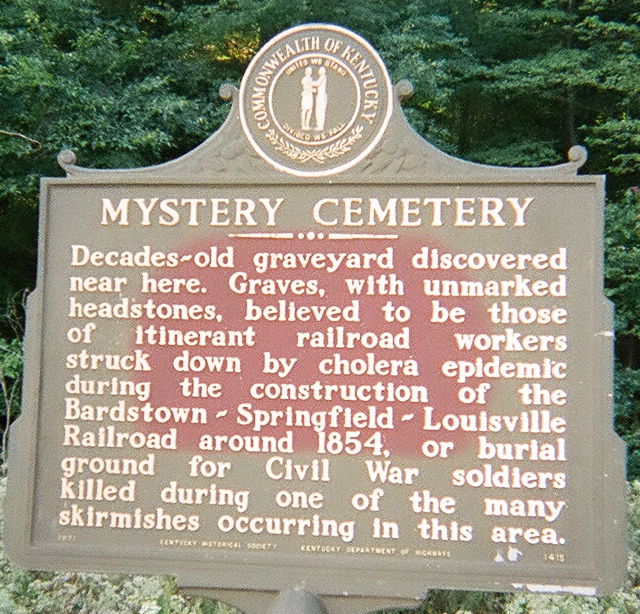 Description: Decades-old graveyard discovered near here. Graves, with unmarked headstones, believed to be those of itinerant railroad workers struck down by cholera epidemic during the construction of the Bardstown-Springfield-Louisville Railroad around 1854, or burial ground for Civil War soldiers killed during one of the many skirmishes occurring in this area.
---
Below is an image insert from Google showing the location of this Bullitt County historical marker. You can use the arrows in the upper left corner to move the image, or use the plus and minus signs to zoom in or out. You may also put the cursor on the map and drag the image to where you want it.