Turnpike Mile Stones, ca. 1835
This historical marker marks the location of a old mile stone on the early turnpike near Mt. Washington Baptist Church.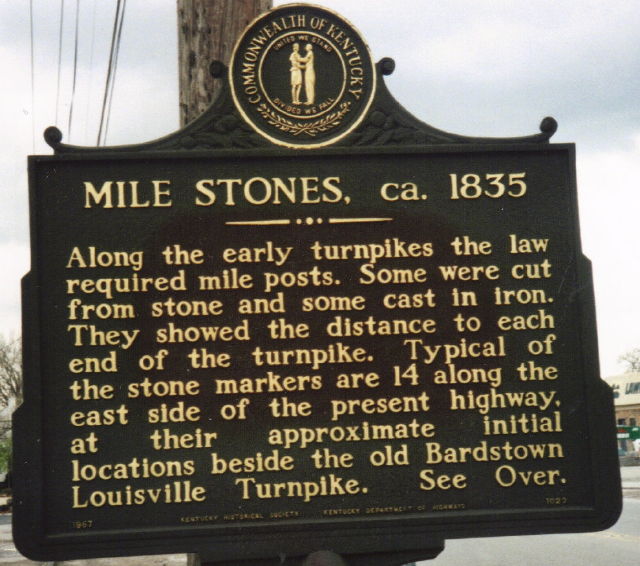 Description: Along the early turnpikes the law required mile posts. Some were cut from stone and some cast in iron. They showed the distance to each end of the turnpike. Typical of the stone markers are 14 along the east side of the present highway, at their approximate initial locations beside the old Bardstown-Louisville Turnpike. See over.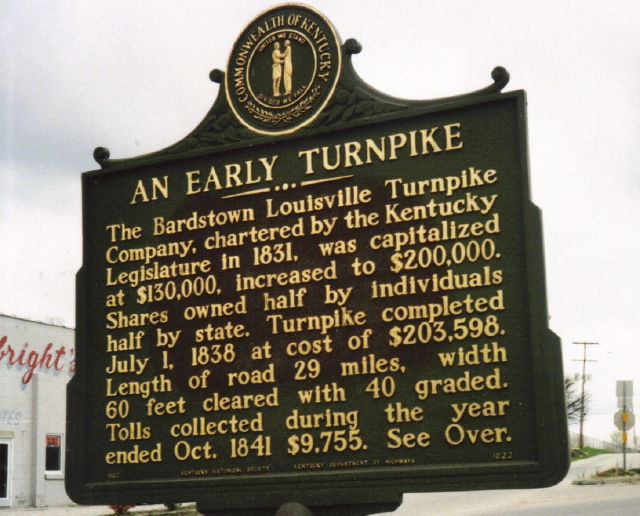 (Reverse) An Early Turnpike - The Bardstown-Louisville Turnpike Company, chartered by the Kentucky Legislature in 1831, was capitalized at $130,000, increased to $200,000. Shares owned half by individuals, half by state. Turnpike completed July 1, 1838, at cost of $203,598. Length of road 29 miles, width 60 feet cleared with 40 graded. Tolls collected during the year ended Oct. 1841: $9,755. See over.
---
Below is an image insert from Google showing the location of this Bullitt County historical marker. You can use the arrows in the upper left corner to move the image, or use the plus and minus signs to zoom in or out. You may also put the cursor on the map and drag the image to where you want it.