Alma Wallace Lesch
This historical marker honors the textile artist Alma Wallace Lesch. It is located in Shepherdsville near the intersection of Highway 44W (4th Street) and Buckman Street. The marker is shown below, and beneath it is a transcription of its contents.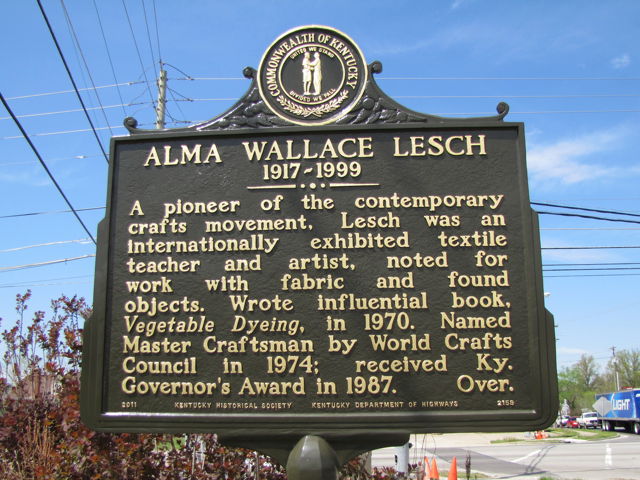 Description: A pioneer of the contemporary crafts movement, Lesch was an internationally exhibited textile teacher and artist, noted for work with fabric and found objects. Wrote influential book, Vegetable Dyeing, in 1970. Named Master Craftsman by World Crafts Council in 1974; received Ky. Governor's Award in 1987. Over.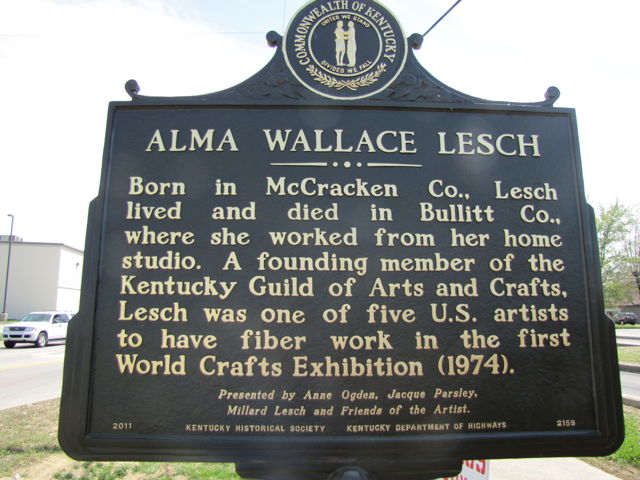 (Reverse) Born in McCracken Co., Lesch lived and died in Bullitt Co., where she worked from her home studio. A founding member of the Kentucky Guild of Arts and Crafts, Lesch was one of five U.S. artists to have fiber work in the first World Crafts Exhibition (1974).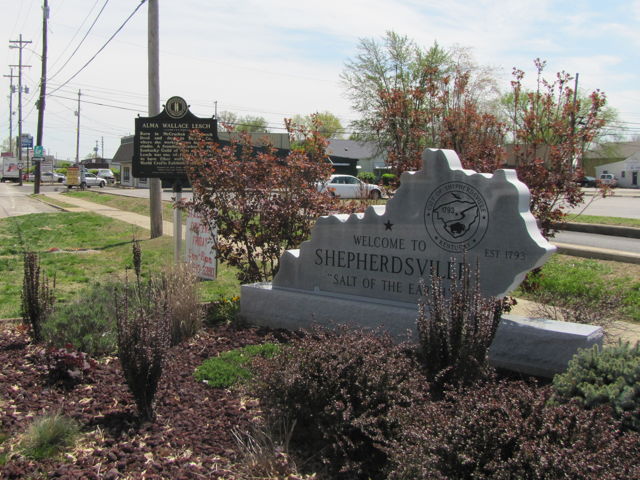 View showing location in Shepherdsville.
---
Below is an image insert from Google showing the location of this Bullitt County historical marker near the intersection of Highway 44 and Buckman Street in Shepherdsville. You can use the arrows in the upper left corner to move the image, or use the plus and minus signs to zoom in or out. You may also put the cursor on the map and drag the image to where you want it.
Additional information about Alma Wallace Lesch is located on the Kentucky Crafts web site.