County Named, 1796
This historical marker describes the establishment of Bullitt County in 1796. It is located in Shepherdsville on the Court House lawn. The marker is shown below, and beneath it is a transcription of its contents.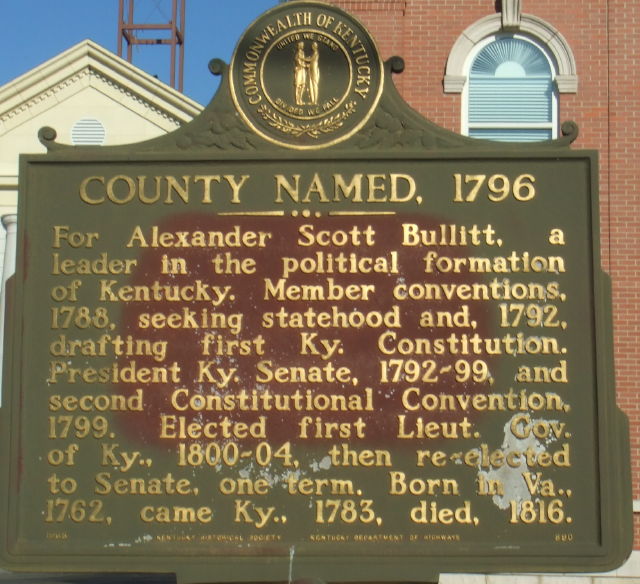 Description: For Alexander Scott Bullitt, a leader in the political formation of Kentucky. Member conventions, 1788, seeking statehood and, 1792, drafting first Ky. Constitution. President Ky. Senate, 1792-99, and second constitutional convention, 1799. Elected first Lieut. Gov. of Ky., 1800-04, then re-elected to Senate, one term. Born in Va., 1762, came Ky., 1783, died, 1816.
---
Below is an image insert from Google showing the location of this Bullitt County historical marker. You can use the arrows in the upper left corner to move the image, or use the plus and minus signs to zoom in or out. You may also put the cursor on the map and drag the image to where you want it.