Brooks Spring
This historical marker describes the Brooks Spring. It is located at 1868 W Hebron Lane, near the Brooks interstate exit. An image of it is shown below, followed by a transcription.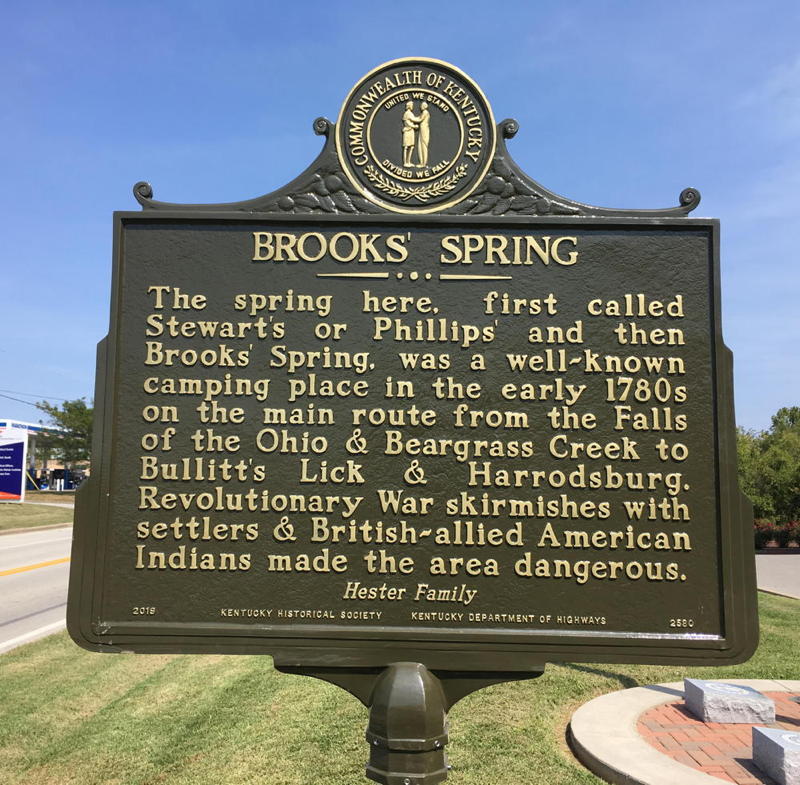 Description: The spring here, first called Stewart's or Phillips' and then Brooks' Spring, was a well-known camping place in the early 1780s on the main route from the Falls of the Ohio & Beargrass Creek to Bullitt's Lick & Harrodsburg. Revolutionary War skirmishes with settlers & British-allied American Indians made the area dangerous. Presented by Hester Family.
---
Below is an image insert from Google showing the location of this Bullitt County historical marker. You can use the arrows in the upper left corner to move the image, or use the plus and minus signs to zoom in or out. You may also put the cursor on the map and drag the image to where you want it.