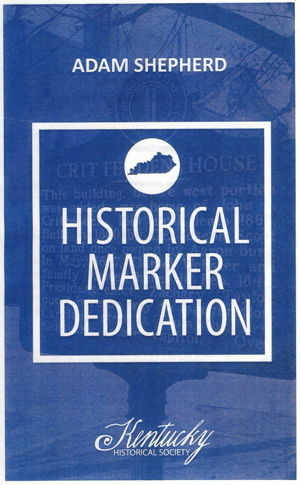 Adam Shepherd Historical Marker
This historical marker describes Adam Shepherd, the founder of Shepherdsville. It is located in Shepherdsville on the Court House lawn. The marker is shown below, and beneath it is a transcription of its contents.
This marker was dedicated by the Bullitt County Genealogical Society on 5 Aug 2016.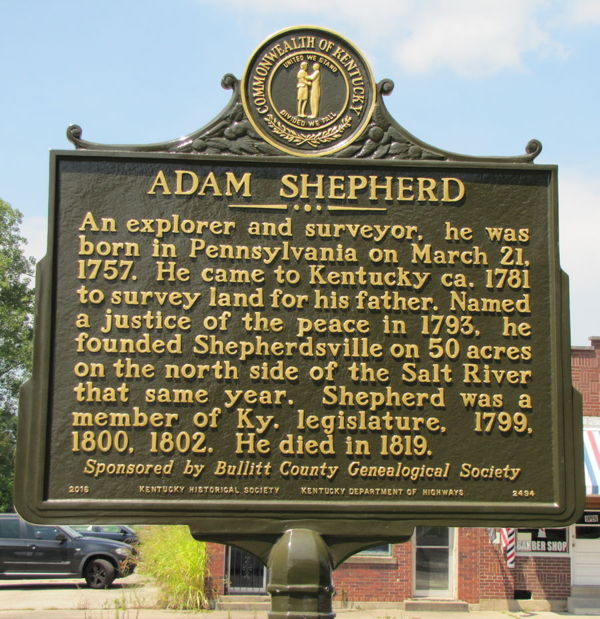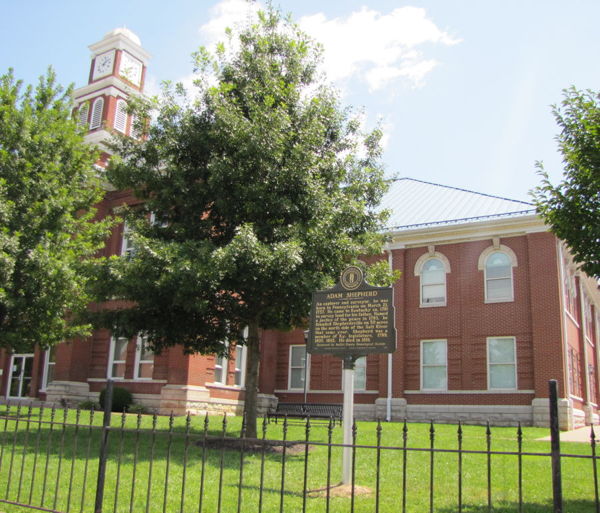 Description: Adam Shepherd. An explorer and surveyor, he was born in Pennsylvania on March 21, 1757. He came to Kentucky ca. 1781 to survey land for his father. Named a justice of the peace in 1793, he founded Shepherdsville on 50 acres on the north side of Salt River that same year. Shepherd was a member of Ky. legislature, 1799, 1800, 1802. He died in 1819.
---
Below is an image insert from Google showing the location of this Bullitt County historical marker. You can use the arrows in the upper left corner to move the image, or use the plus and minus signs to zoom in or out. You may also put the cursor on the map and drag the image to where you want it.