Photos of Unknown People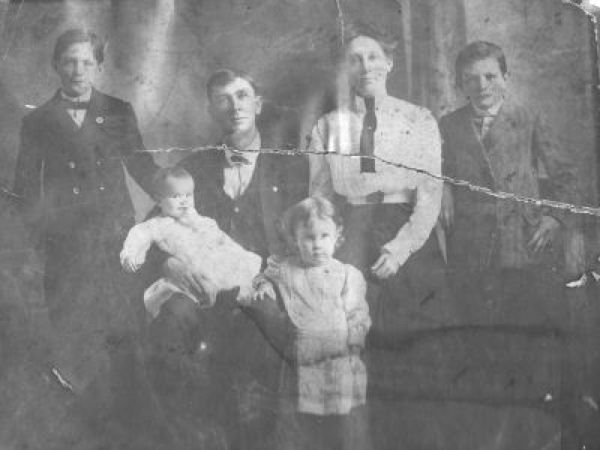 Jason Crenshaw found this photo while clearing his mother's house in Mt. Washington. The people in the photo are unknown to him. Can you help?
---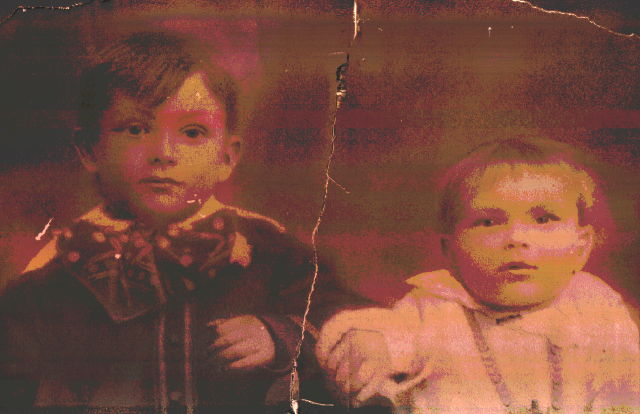 This second one seems to be a photograph with charcoal overlay to make it look more like a drawing. Or perhaps it is a charcoal drawing. It is on framed canvas, damaged, about 16 inches wide by 20 inches tall. The scanned image above is a closeup of the main portion. The picture was found behind a painting of Jason Crenshaw's father. A family story says that the picture is of "some of the richest people in Bullitt County," but who that was (or if even true) is unknown. The original is now in the map cabinet at the museum.
If you recognize any of these people, please contact us.