1917 Shepherdsville Train Wreck Model
Lloyd "Hogg" Mattingly was known throughout the county, and beyond, for his models of historical buildings and sites. One in particular is his model of the 1917 train wreck in Shepherdsville. Below is a picture of Mr. Mattingly, taken when he was putting the finishing touches on a train wreck model.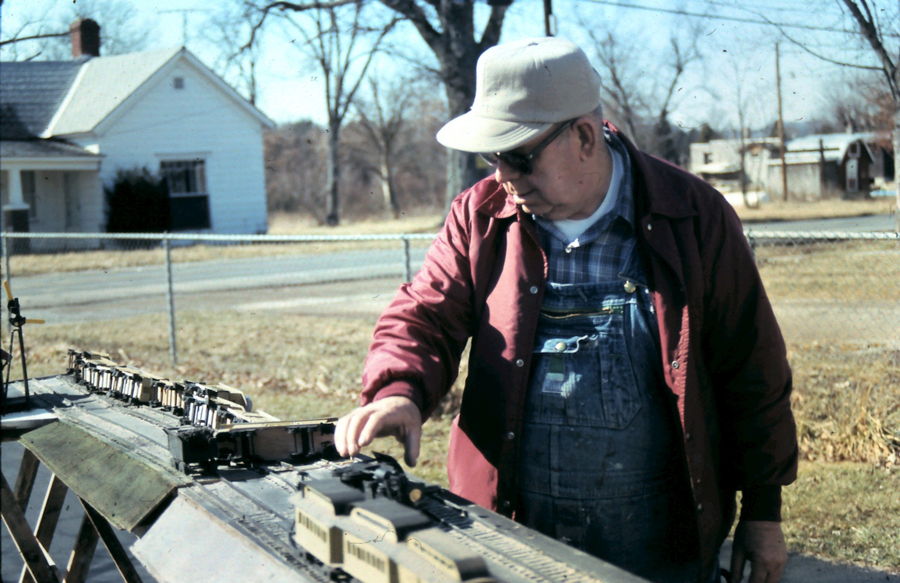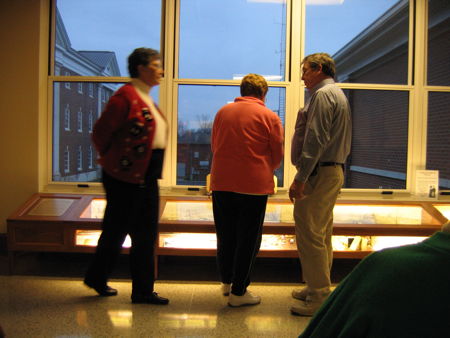 In 2007, the train wreck model was refurbished by Betty Hartley and is now on display on the second floor of the Bullitt County Courthouse, overlooking the actual scene of the wreck.
The picture to the right was taken at the 2007 Memorial Service, and shows people viewing the model in its glass-enclosed case. For more information about that event, visit this page.
---
This is a work in progress. This webpage and its contents are copyright 2012 by the Bullitt County History Musuem, Shepherdsville KY. All rights are reserved. No part of the content of this page may be included in any format in any place without the written permission of the copyright holders.
---
If you, the reader, have an interest in any particular part of our county history, and wish to contribute to this effort, use the form on our Contact Us page to send us your comments about this, or any Bullitt County History page. We welcome your comments and suggestions. If you feel that we have misspoken at any point, please feel free to point this out to us.