1917 Shepherdsville Train Wreck - Newspaper Report
The following article appeared in The Hopkinsville Kentuckian on Christmas Day, 1917. It describes the terrible train wreck at Shepherdsville, and identifies most of those who were either killed or injured in the wreck. We've divided it into sections for easier reading. Read it left to right, and then down the page.
While some of the details were inaccurately reported, this article is remarkably accurate for such an early report of this tragedy.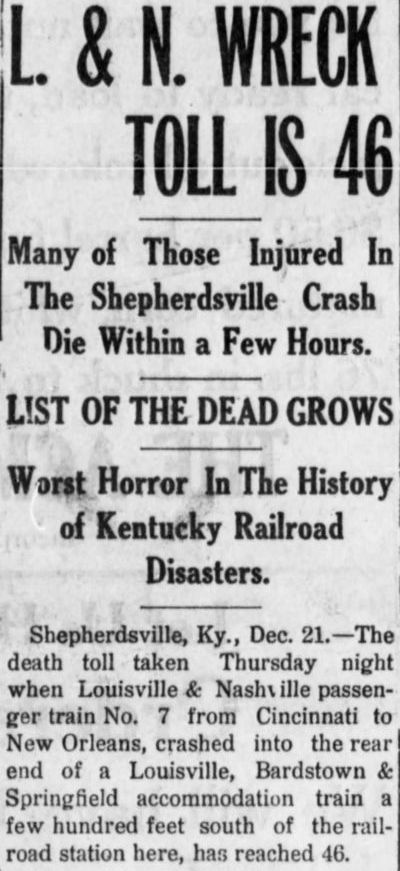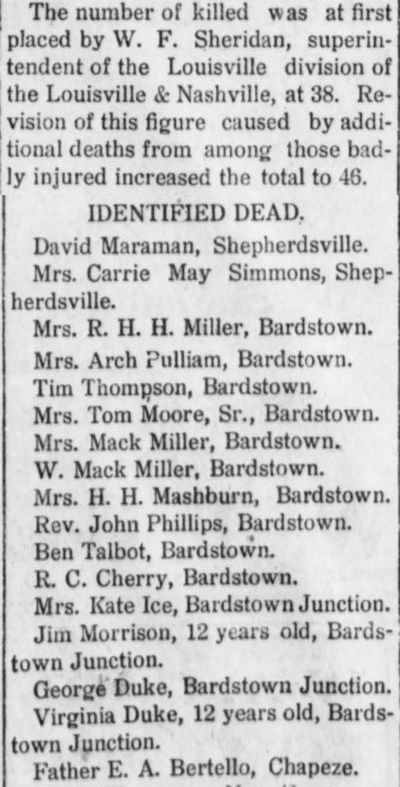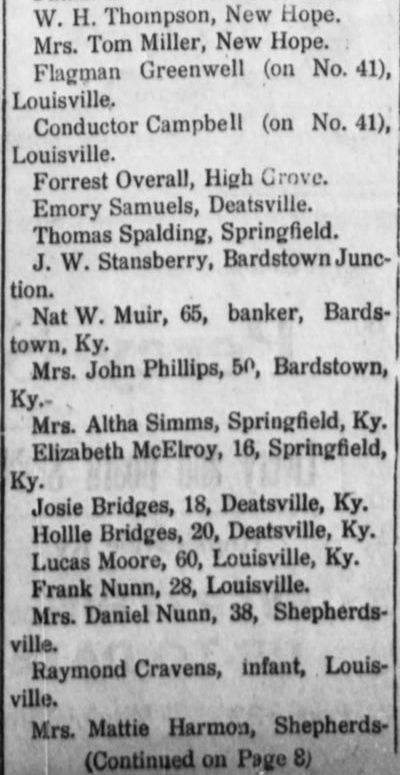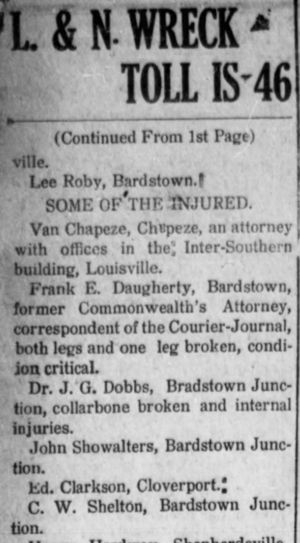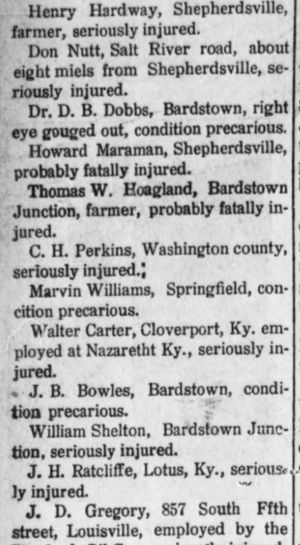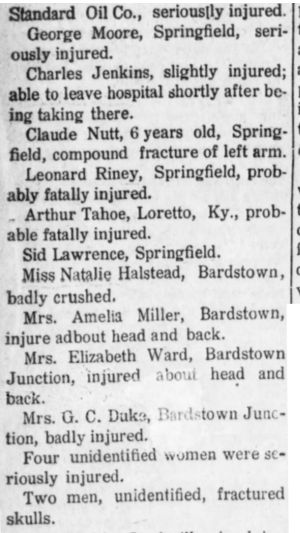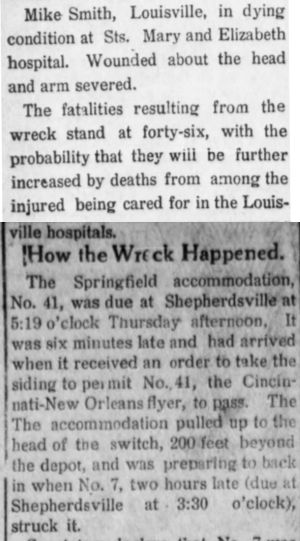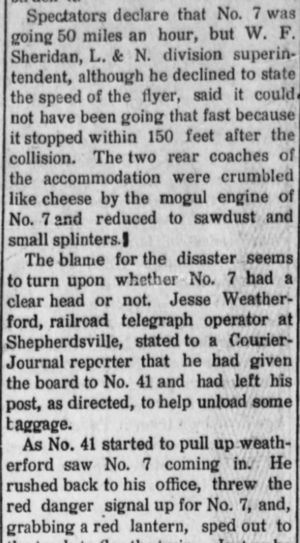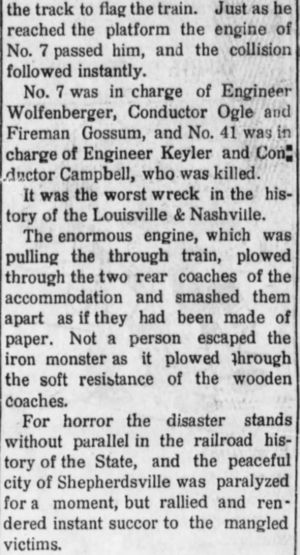 ---
If you, the reader, have an interest in any particular part of our county history, and wish to contribute to this effort, use the form on our Contact Us page to send us your comments about this, or any Bullitt County History page. We welcome your comments and suggestions. If you feel that we have misspoken at any point, please feel free to point this out to us.