T. C. Carroll Plat Cabinet, Slide 140, Map 152
This plat drawing, found in the T. C. Carroll Plat Cabinet at the Bullitt County Clerk's Office, was drawn sometime after David Hall's will was probated in 1814, and different parts of his property deeded to various persons. This land is located in the vicinity of McCullough's Run which flows into the Salt River in eastern Bullitt County.
It is presented here as a reference for various other pages containing deeds that refer to parts of this property.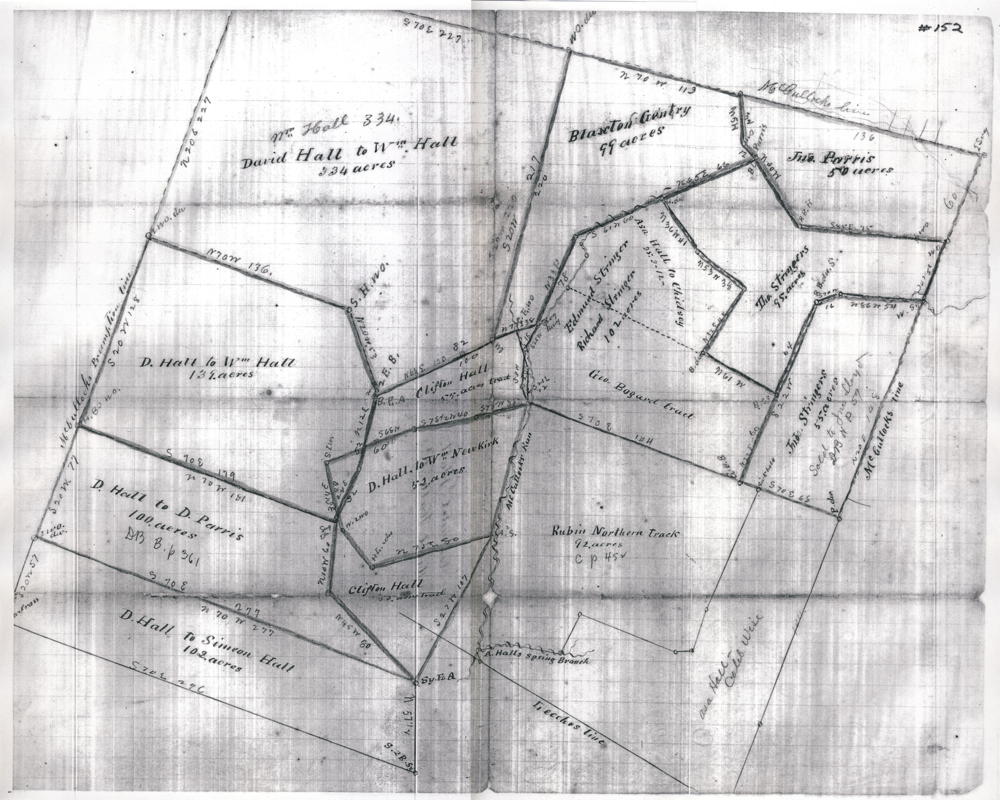 To make this plat easier to read, we have divided it up into four quarters which are presented below.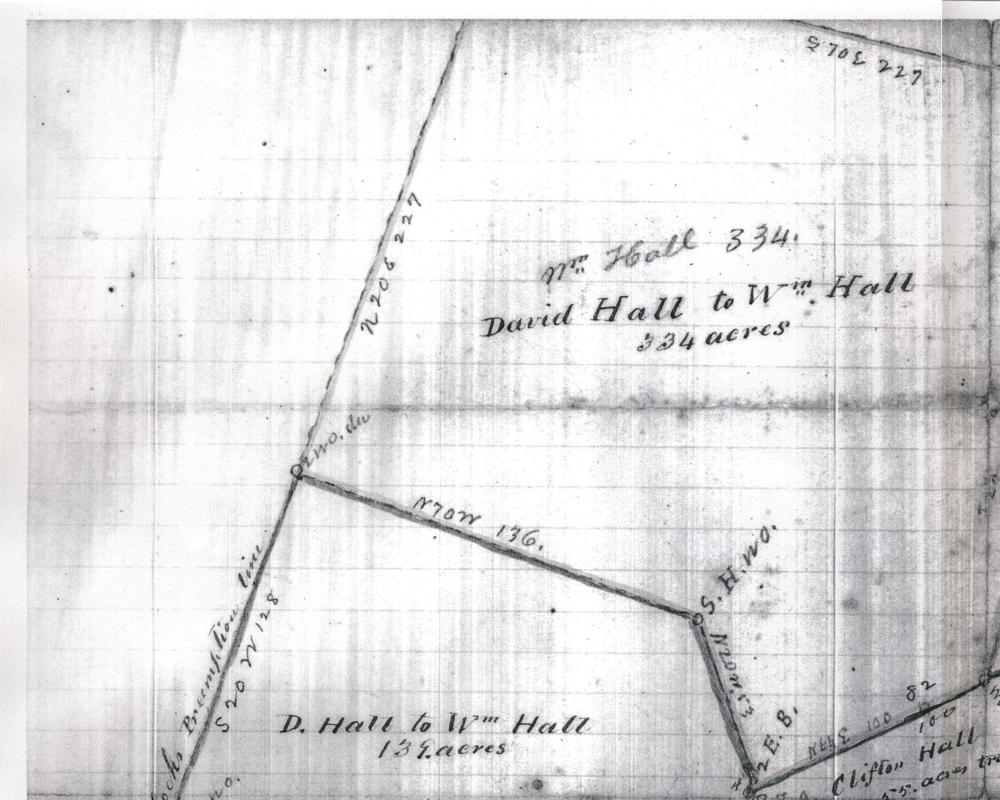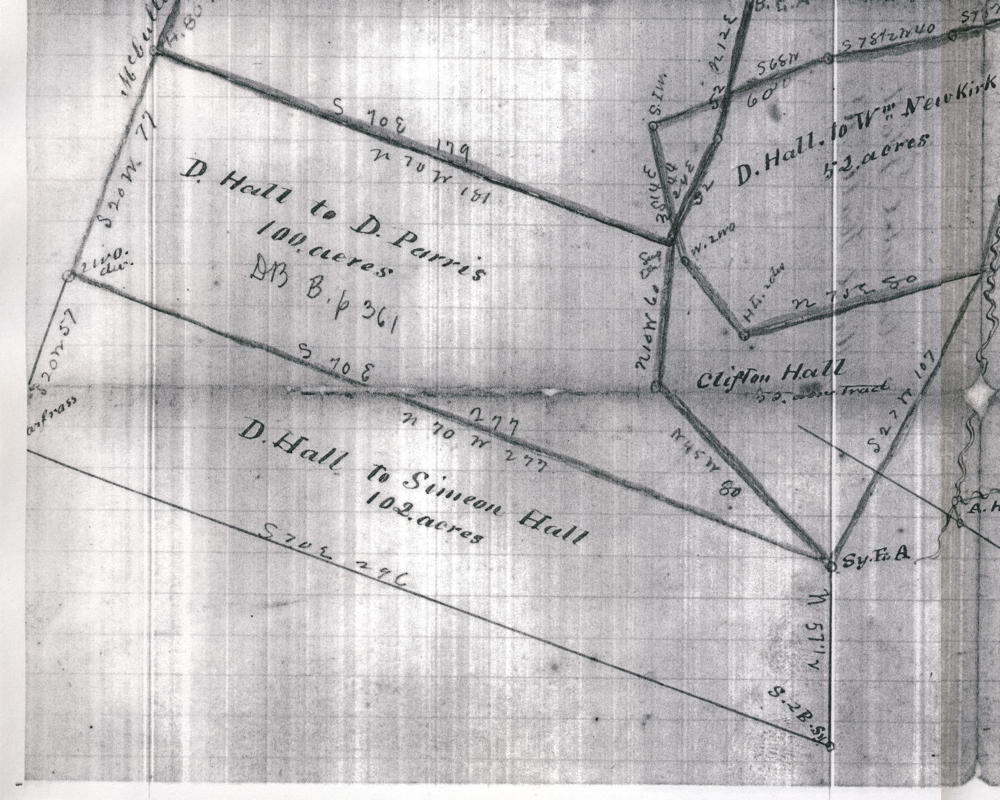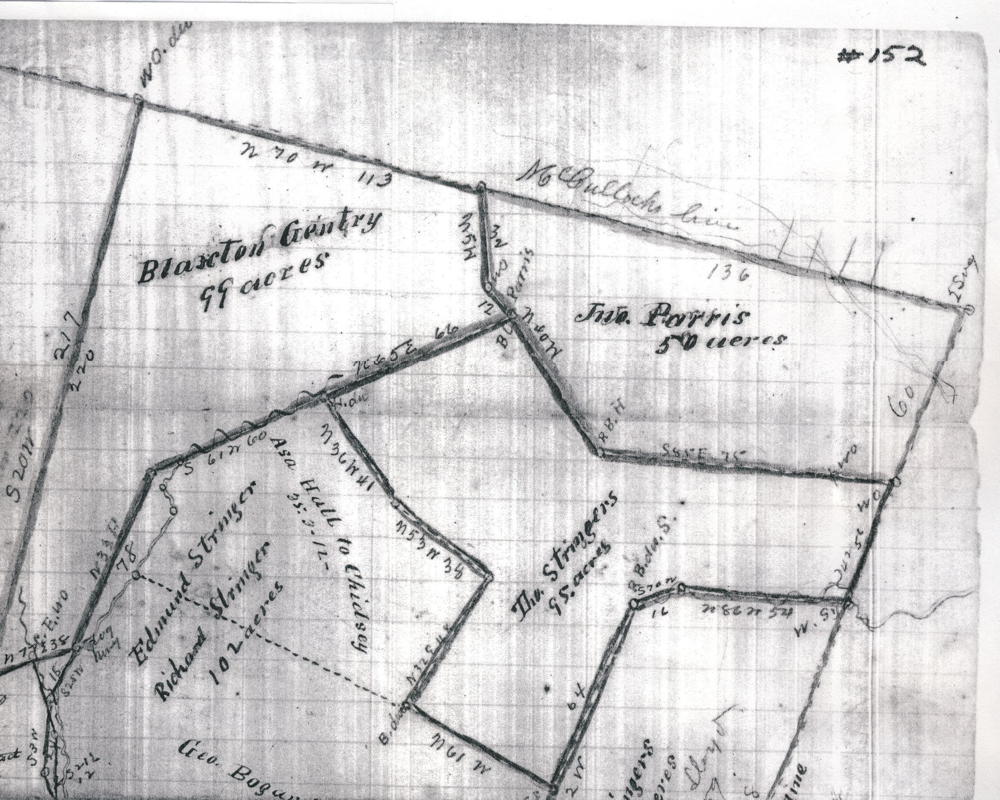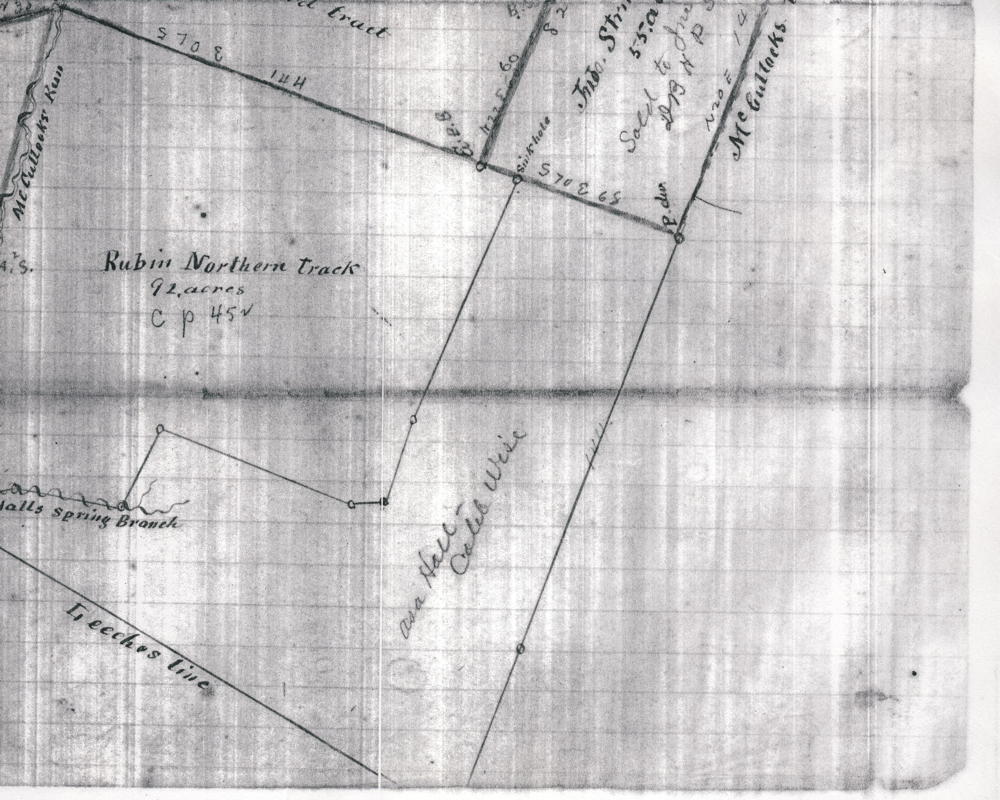 ---
If you, the reader, have an interest in any particular part of our county history, and wish to contribute to this effort, use the form on our Contact Us page to send us your comments about this, or any Bullitt County History page. We welcome your comments and suggestions. If you feel that we have misspoken at any point, please feel free to point this out to us.