Noah C. Summers, County Clerk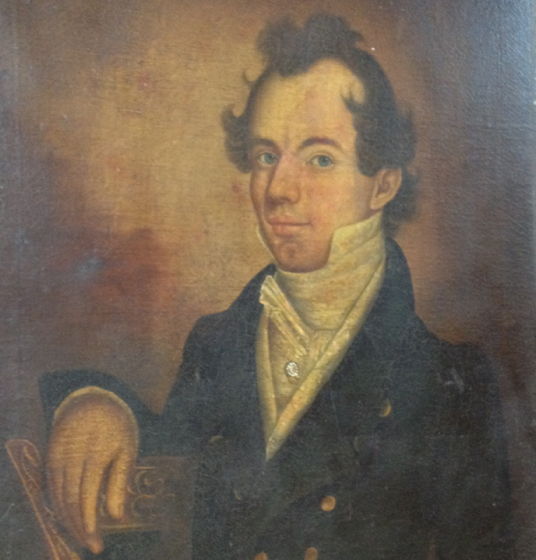 Noah C. Summers
A kind gentleman sent us this photo of a painting of Noah C. Summers, Bullitt County Clerk for 26 years (1824-1850) until his retirement. The painting has been dated around 1840, but could have been painted as early as the mid 1820's. Summers was born about 1801-2 as the 1850 census gives his age as 48. The painting has been passed down generation to generation for the past 175 years. The gentleman's mother has had it for 50 years. It is currently at an art gallery being restored.
A list of Bullitt County Clerks is located on another page.
---
If you, the reader, have an interest in any particular part of our county history, and wish to contribute to this effort, use the form on our Contact Us page to send us your comments about this, or any Bullitt County History page. We welcome your comments and suggestions. If you feel that we have misspoken at any point, please feel free to point this out to us.