1931 Shepherdsville High School Basketball Teams
These images and related text were published in The Courier-Journal on Thursday, 12 Mar 1931.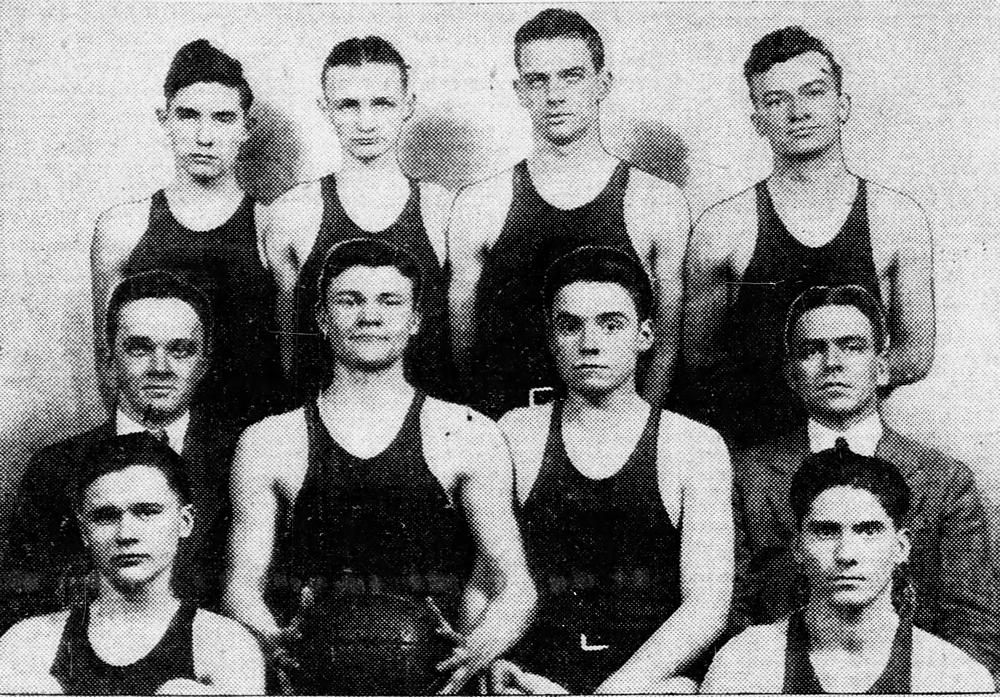 Boys, L-R, back row, Wallace Harned, Lewis Hatfield, Cecil Cash, J. D. Buckman; second row, J. T. Underwood, Jr., coach; Julius Cundiff, Tommy Joyce and Fred E. Conn, principal; front row, Forest Shepherd and Robert Hardy.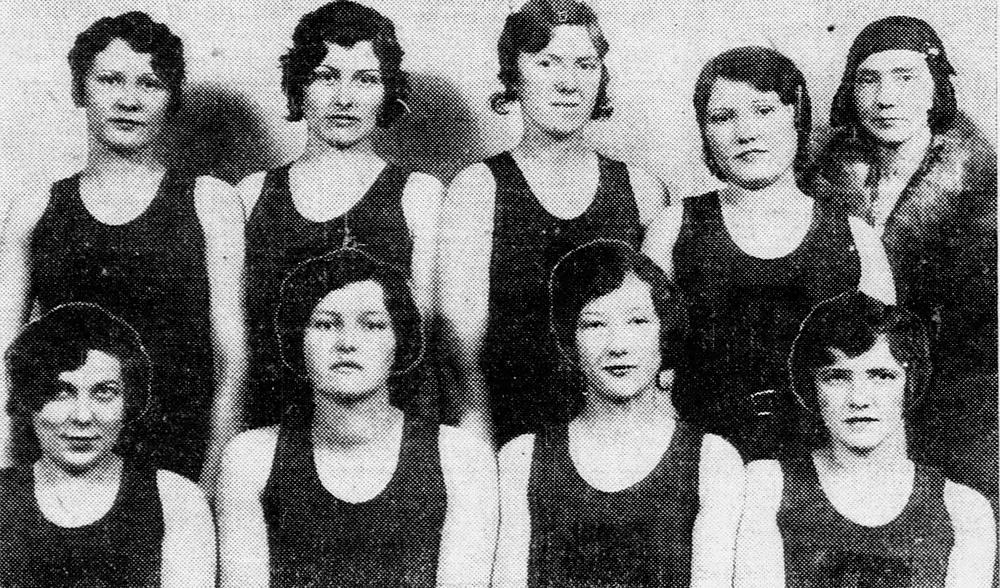 Girls, L-R, back row, Beulah Philpott, Bernadeen Wheatley, Leillian Hatfield and Coach Mildred Beeler; front row, Ruth Spears, Marie Rodgers, Leillie Mae Osborne and Jane Haefer.
---
If you, the reader, have an interest in any particular part of our county history, and wish to contribute to this effort, use the form on our Contact Us page to send us your comments about this, or any Bullitt County History page. We welcome your comments and suggestions. If you feel that we have misspoken at any point, please feel free to point this out to us.