Richard Simmons' 1815 Will
In his will, recorded in Bullitt County Will Book A, pages 149-151, on 21 Jul 1815, Richard Simmons identified the following individuals: his wife Tabitha, sons Richard, Samuel, Jonathan, William, Joseph and Griffin (deceased); daughters Tabitha, Nancy, Susan, Verlinda, and Polly; and grandchildren Humphrey and Nancy, children of Griffin.
Images of the pages of this will are provided below.
---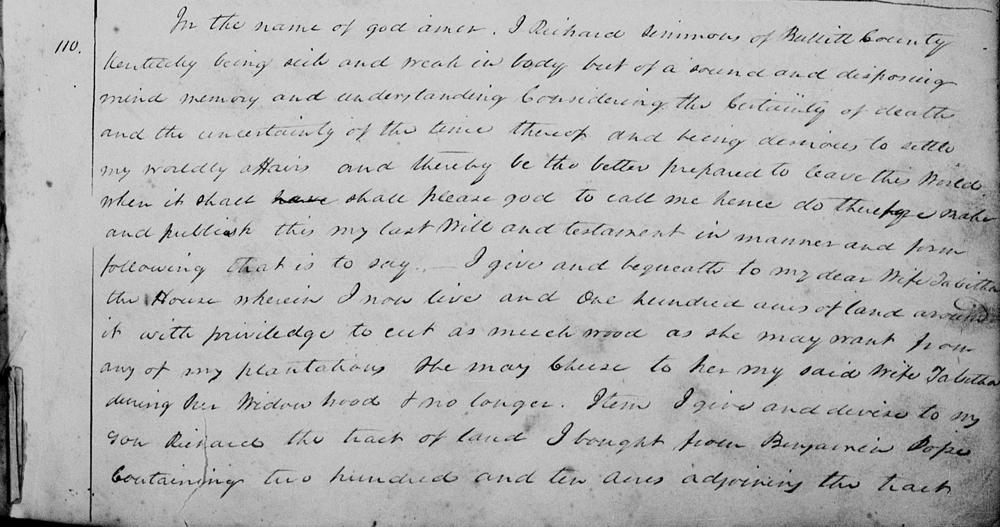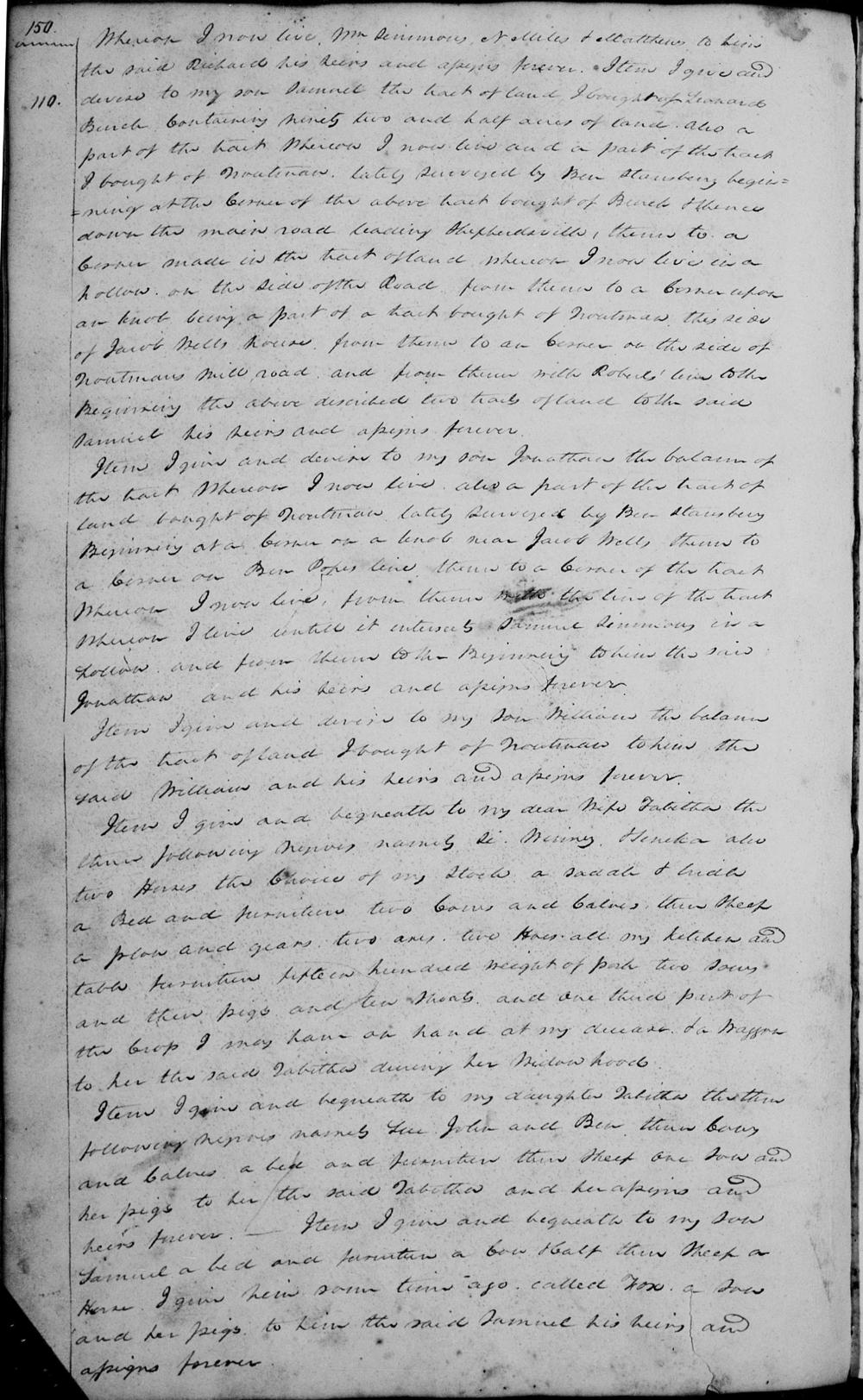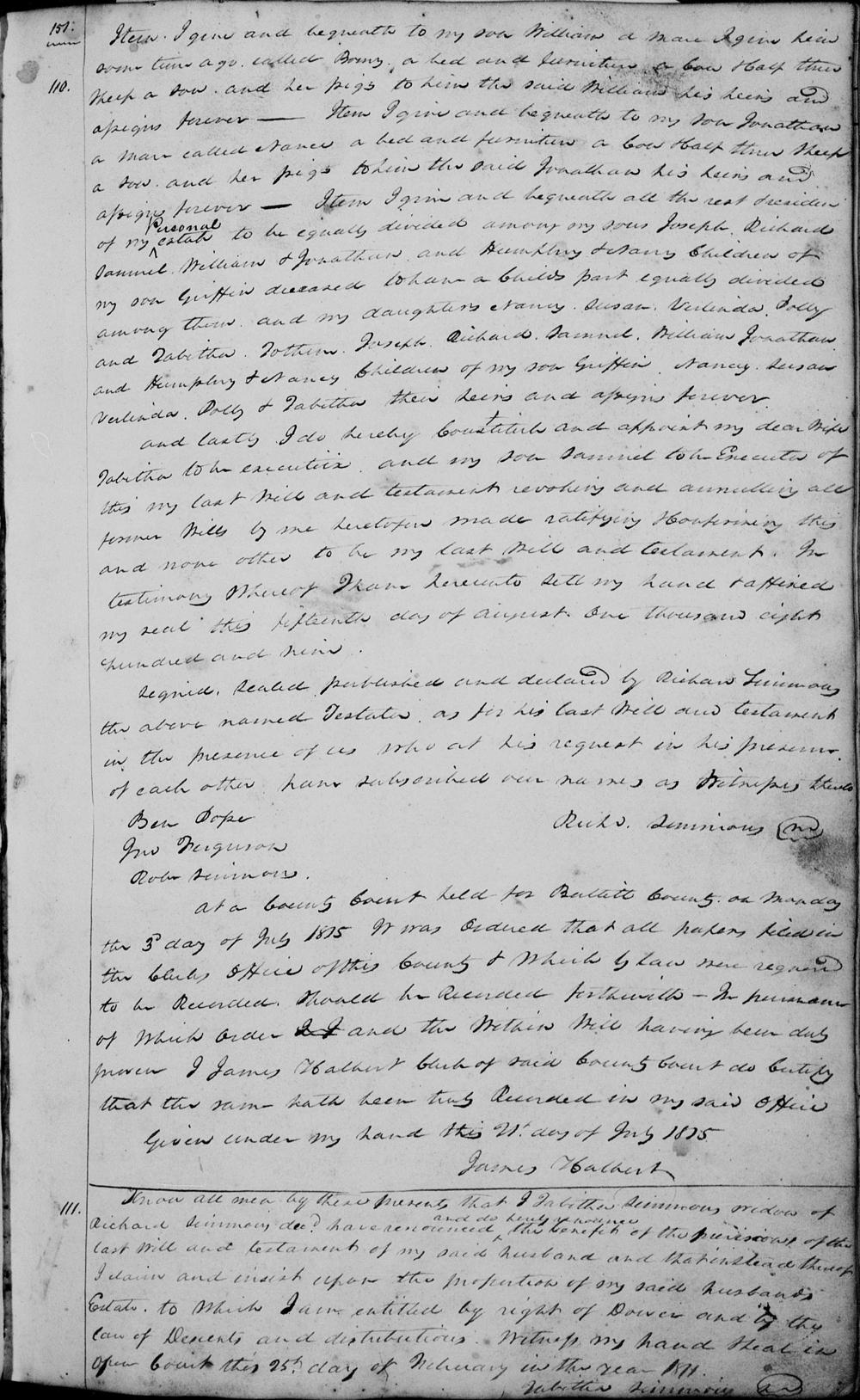 ---
If you, the reader, have an interest in any particular part of our county history, and wish to contribute to this effort, use the form on our Contact Us page to send us your comments about this, or any Bullitt County History page. We welcome your comments and suggestions. If you feel that we have misspoken at any point, please feel free to point this out to us.