Projectile Points
In some ground turned for a garden we found several projectile points left there, we believe, by Indians who perhaps used this ridge top as a camp. Images of these points are shown below. Also, a Google map is provided to show the general location of the find.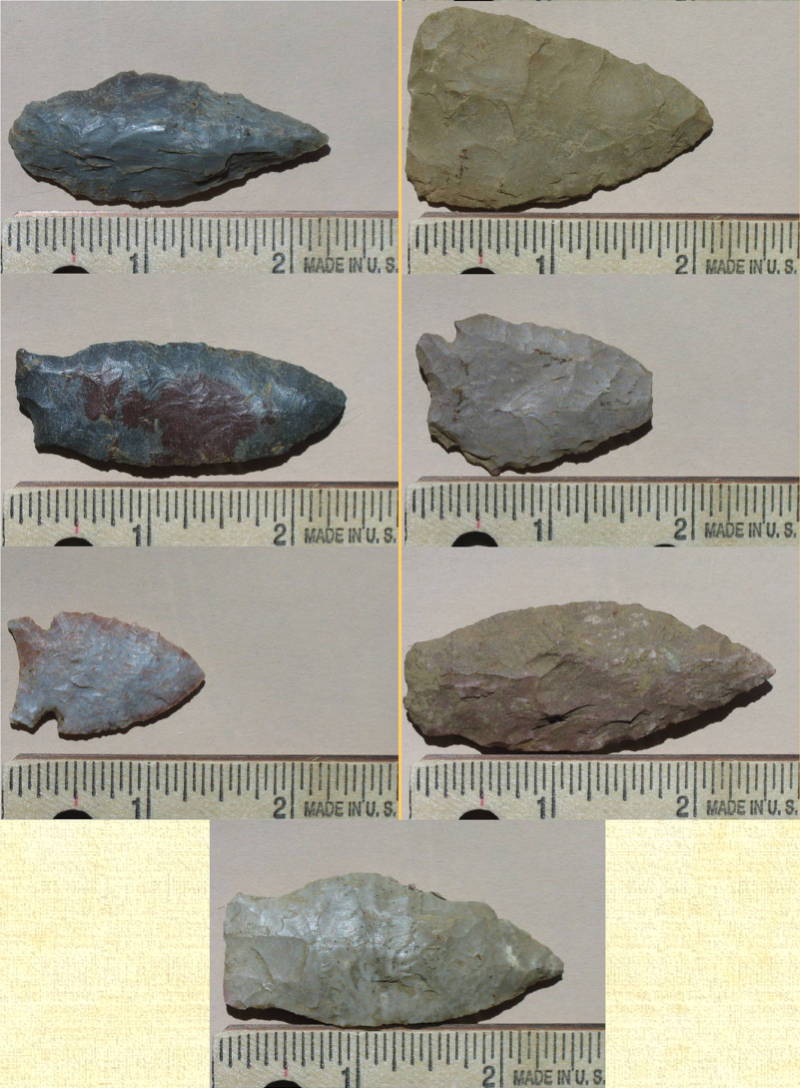 ---
---
This web page and its contents are copyright 2008 by Charles Hartley. We welcome comments.
---
If you, the reader, have an interest in any particular part of our county history, and wish to contribute to this effort, use the form on our Contact Us page to send us your comments about this, or any Bullitt County History page. We welcome your comments and suggestions. If you feel that we have misspoken at any point, please feel free to point this out to us.