Thomas Carneal's 260 Acre Tract
On 15 Jun 1781, John May made an entry of 260 acres that lay between Floyd's Fork and the knobs to the west. Then on 4 Jan 1786, Robert Breckinridge surveyed the tract for Mays as shown below. Following Mays' death, his heirs transferred the right to the tract to Thomas Carneal who obtained a deed to it on 19 Jan 1799, as shown below.
---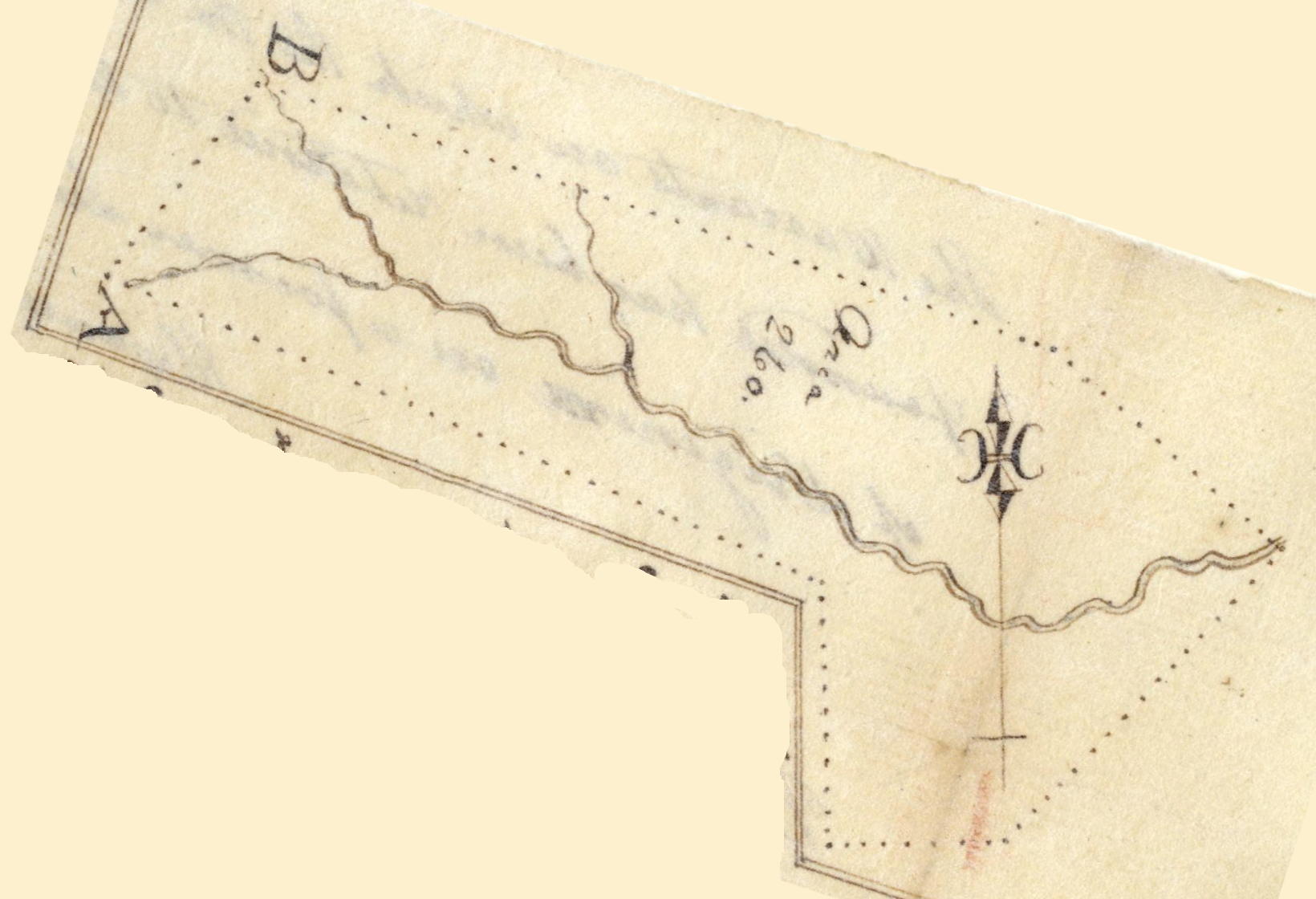 Surveying for John May 260 acres of land by virtue of two entries made on part of a military warrant and part treasury warrant No. 891 and 2177, lying in Jefferson County on the Blue Lick Run and about two miles from Bullitt's Lick, beginning at A, two white oak and gum near a branch of the said run and bounded as follows (Viz) N 40° E 84 poles to two sycamores and sugartree on the bank of said run, S 70° E 291 poles to an elm in William Oldham's line of his preemption of 400 acres and with the same S 48° E 106 poles to two white oaks on the bank of the run, S 45° W 140 poles to a chestnut oak near the wagon road and on the east side thereof, N 89° W crossing said road 60 poles to a chestnut oak and pine, North 92 poles to a white oak, N 65° W 270 poles to the beginning. January 4th 1786. Robert Breakinridge, assistant surveyor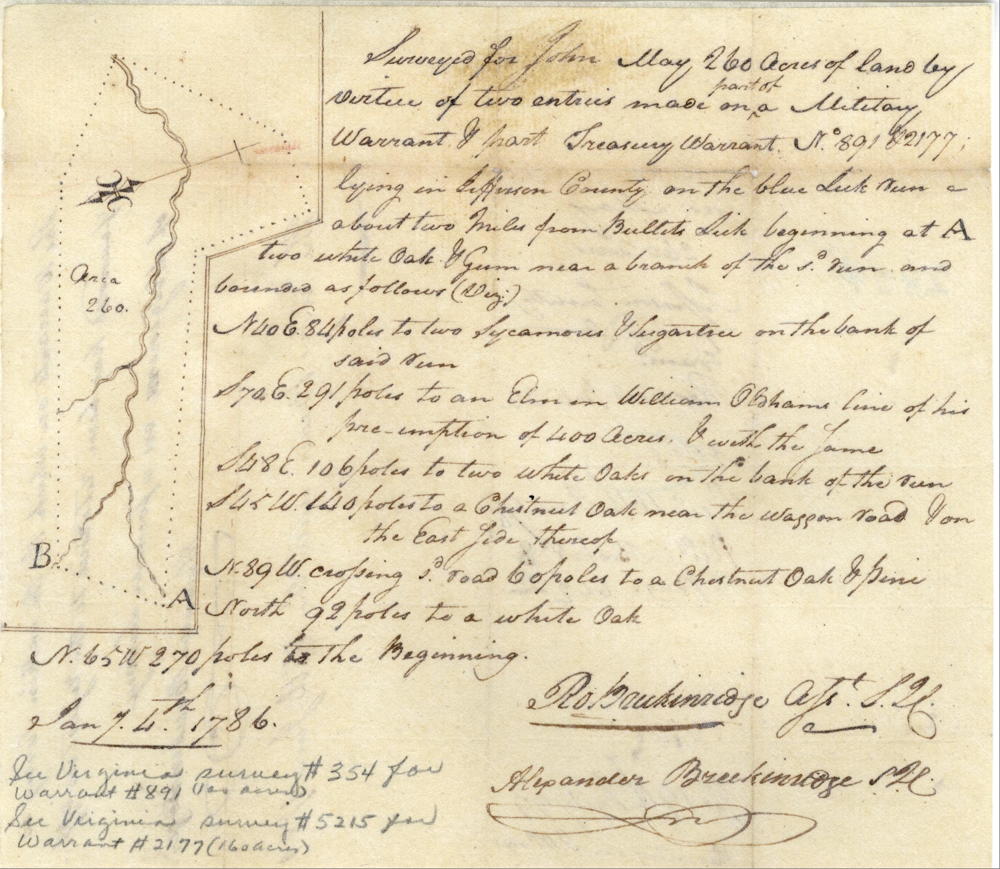 15th June 1781
John May enters 160 acres part of a treasury warrant No. 2177 and 100 acres part of a military warrant No. 891 on the waters of Floyd's Fork between the lines of Charles West, William Oldham and the knobs to run along the foot of the knobs for quantity.
The above named John May, now dec'd, having held the above parts of warrants and the entry of two hundred and sixty acres made thereon in trust for George May; and whereas the said George May hath transfered his equitable title thereto to Thomas Carneal, now I Richard Stephens, attorney in fact for the executrix of the said John May, dec'd do assign unto the said Thomas Carneal all the right, title and interest which the said John May ever had, or which his heirs and legal representatives now hath in and to the above recited entry of two hundred and sixty acres, together with the plat and certificate of survey thereto. As witness my hand and seal this 21st day of June 1798. (signed) Richard Stephens, Attorney in fact for Thomas Lewis and Ann Lewis, legal acting representatives of John May, dec'd.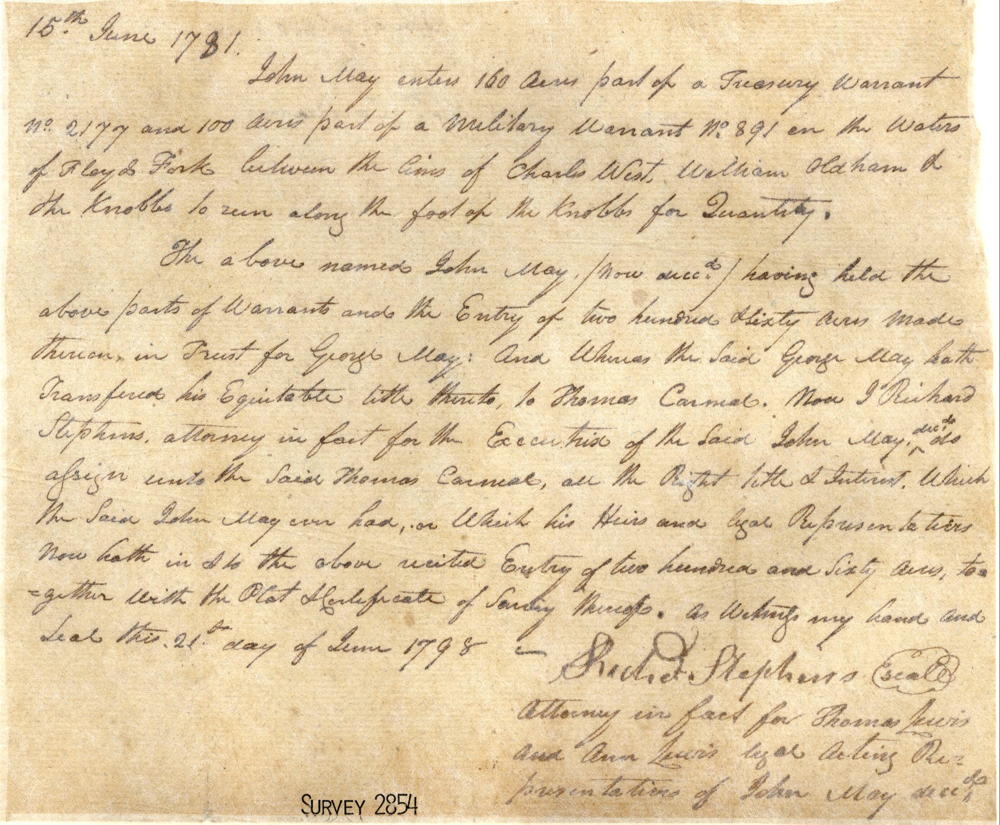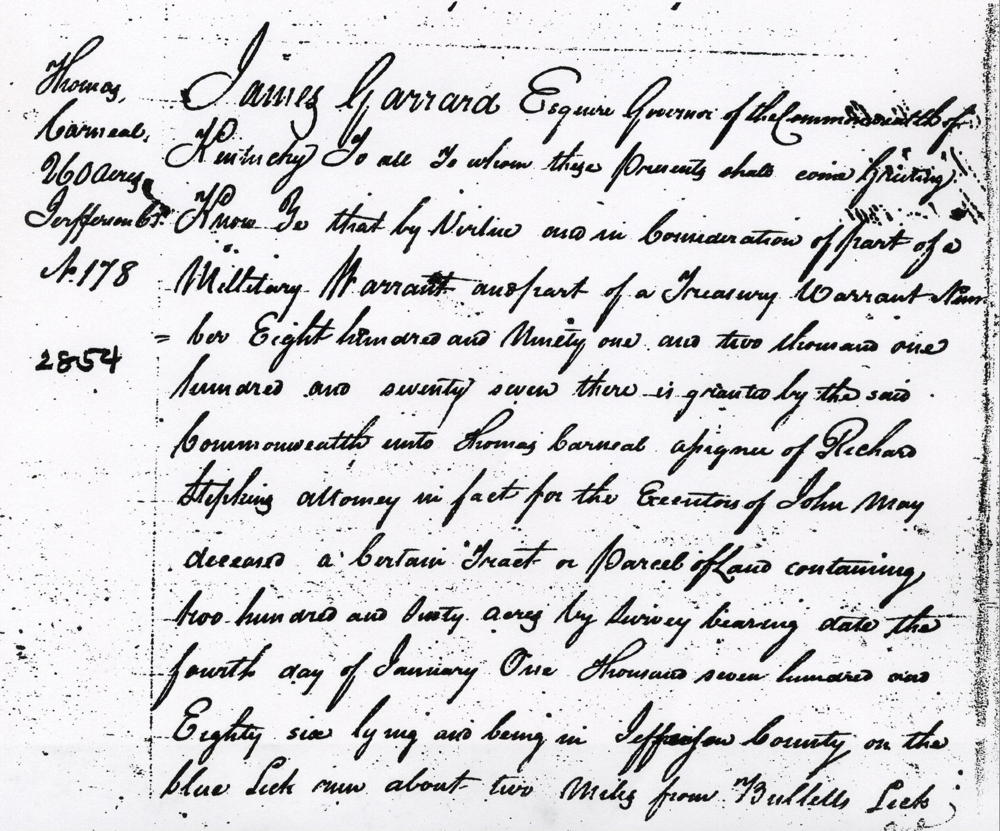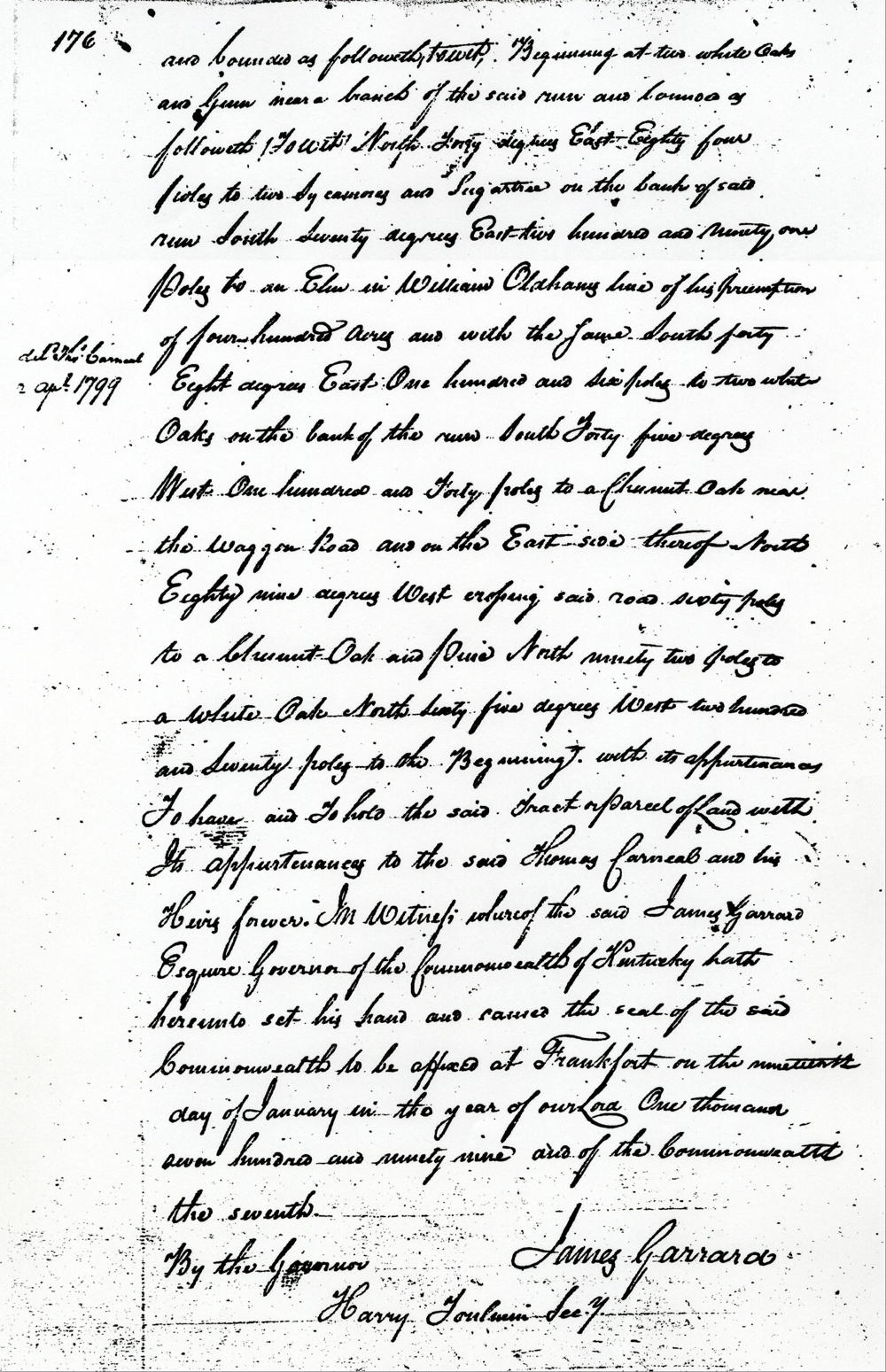 ---
If you, the reader, have an interest in any particular part of our county history, and wish to contribute to this effort, use the form on our Contact Us page to send us your comments about this, or any Bullitt County History page. We welcome your comments and suggestions. If you feel that we have misspoken at any point, please feel free to point this out to us.