Murder or Not?
In January 2012, I published this non-fiction book about a murder trial that took place in Bullitt County more than a century earlier. We have decided to serialize the book here on the museum web site. Links to each part of it will be added to its table of contents here.
---
Introduction
This is a true story, or at least as true as court documents and newspaper stories can make it. Two men go from being declared close friends to mortal enemies which leads to the death of one and a charge of murder for the other.
The story takes place in a small community called Huber's Station, situated along the railroad track in northern Bullitt County, Kentucky. The time was a bit more than a century ago.
Your challenge as the reader is to follow the testimony and evidence through a civil suit, charges of violence from both sides, a deadly shooting, and two murder trials. Along the way you will encounter another murder that may or may not have bearing on the feud, as well as a witness who deliberately lies and goes to prison for it. In the end you will learn the fate of John Barbour, and will decide for yourself if justice was served.
The People
The names of more than two hundred and seventy people appear in these pages, and keeping them straight can be a challenge. Below are listed some of those who played larger roles in this story.
The Barbours
John R. T. Barbour, the principal member of his family in this story, was a son of Francis M. and Sarah Barbour. His sister Lillian married Robert Turner Lewis, and they both play a role in this drama. John married Clara, a daughter of Elisha and Mary Jane Metcalfe.
Clara's sister Ada Metcalfe also played a significant role. Other members of the family appear briefly including J. J. Blankenship who married John Barbour's sister Virginia, and John's sister, Mollie Murphy.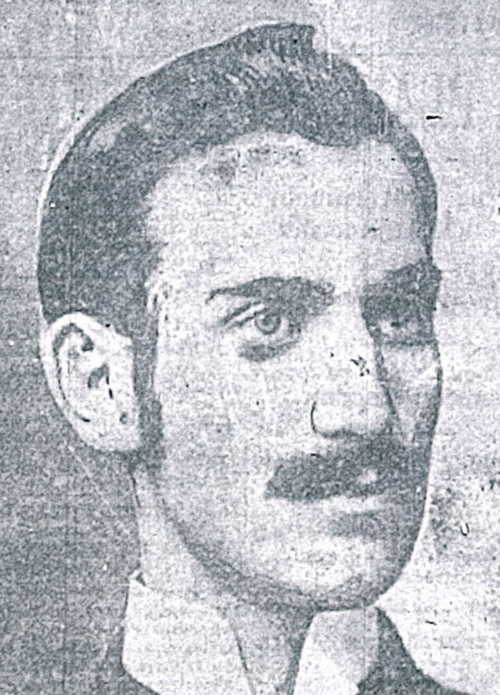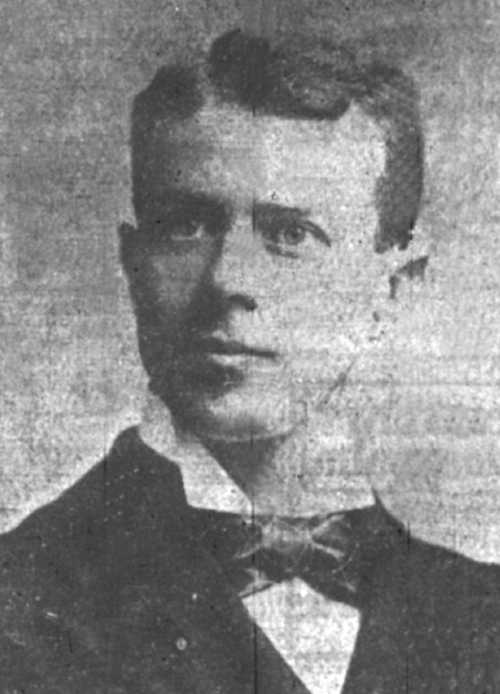 John Barbour and Francis J. Hagan
The Hagans
Francis J. Hagan, who was killed by John Barbour, was a son of Captain Frank Hagan, a Civil War veteran. Among his siblings was a brother named Robert J. Hagan. All three of these men were lawyers.
Robert also played a large role in the case against Barbour. Francis Hagan married Mary Huber, named below.
The Hubers
Mary Huber married Francis J. Hagan. She played a very significant role in this story. She was a daughter of James and Henrietta Huber. Her father was one of the principal founders of the Huber's Station community. Following James' death, Henrietta Huber ran their farm with the aid of her daughter, Mary. The conflict between the Barbours and Hagans began following Mrs. Huber's sale of land to John Barbour.
Samuel Casseday was a half-brother to Henrietta Huber, and uncle to Mary Huber Hagan. He and his son, also named Samuel, were witnesses to the shooting.
The Attorneys
This story includes both civil and criminal court cases, and there are many attorneys named within these pages. The two principal attorneys involved in the land dispute civil case were Charles Carroll and James Fletcher Combs, the former representing the Barbours, the latter the Hagans. The criminal trials included a multitude of attorneys, but the ones who played major roles include the following.
For the prosecution, Aaron Kohn, a distinguished Louisville attorney, played a leading role in both murder trials. Among the other attorneys for the prosecution, Mr. Combs, mentioned above, and David J. Wood, Commonwealth Attorney, played minor roles.
For the defense, Charles Carroll was joined by numerous attorneys, prominent among whom were Circuit Judge William Carroll of New Castle, a family friend of the Barbours, Nat Halstead of Bardstown, and Frank Straus. Judge Carroll led the defense team.
The Witnesses
Witnesses who actually witnessed the shooting of Francis Hagan fall into two groups. Prominent among these include the following. For the prosecution were Samuel Casseday, Captain Robert Tyler, Clarence Croan, William Troutwine, E. C. Bohne, and Ferd Bohne. For the defense were Daniel Brumley, George James, William Hall, Phillip Smithers and his sister Sue, as well as John Barbour's sister Lillian Lewis.
Others of Note
Two Swedish men who claimed Swiss citizenship worked for the Hubers: Franz Rubi and Fritz Brechbuhl. Their names are prominent in the discussion of the murder of Ellen Taylor on the Huber farm which is itself tied to the bad feelings between the Barbours and the Hagans.
And now, let the story begin. [link to table of contents]
---
Copyright 2019 by Charles Hartley, Shepherdsville KY. All rights are reserved. No part of the content of this page may be included in any format in any place without the written permission of the copyright holder.