Mt. Washington and the Bardstown Road - 1907
The following images are taken from a USGS topographic map drawn in 1907. The first one shows the route of the Louisville to Mt. Washington road. The boundary line is the border between Jefferson and Bullitt Counties. The stream the road crosses before entering Bullitt County is Floyd's Fork.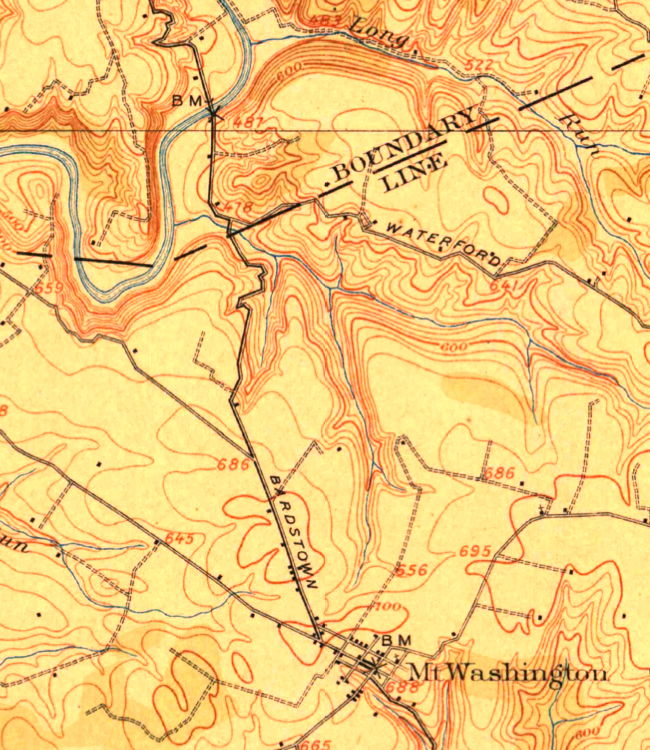 The second image shows the road from Mt. Washington to Smithville at the Bullitt-Nelson Counties line.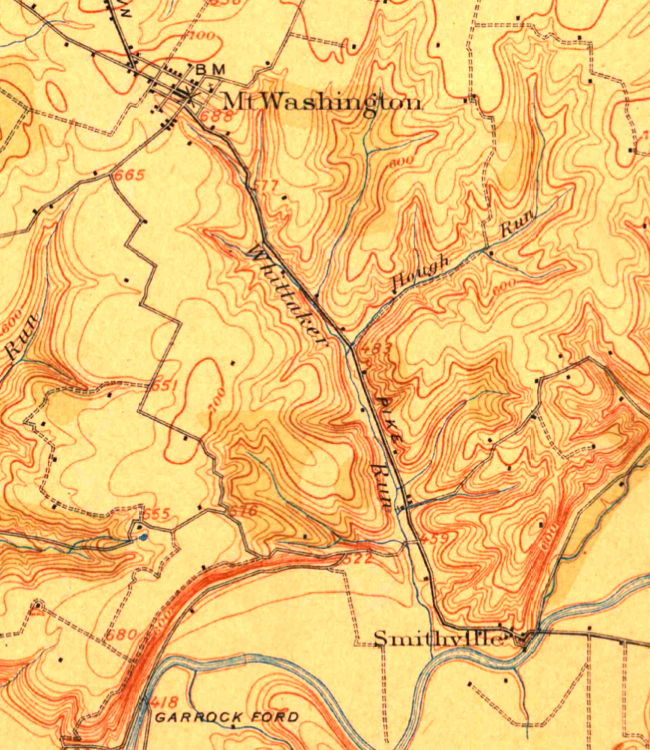 The final image is a close-up that shows the streets of Mt. Washington in 1907.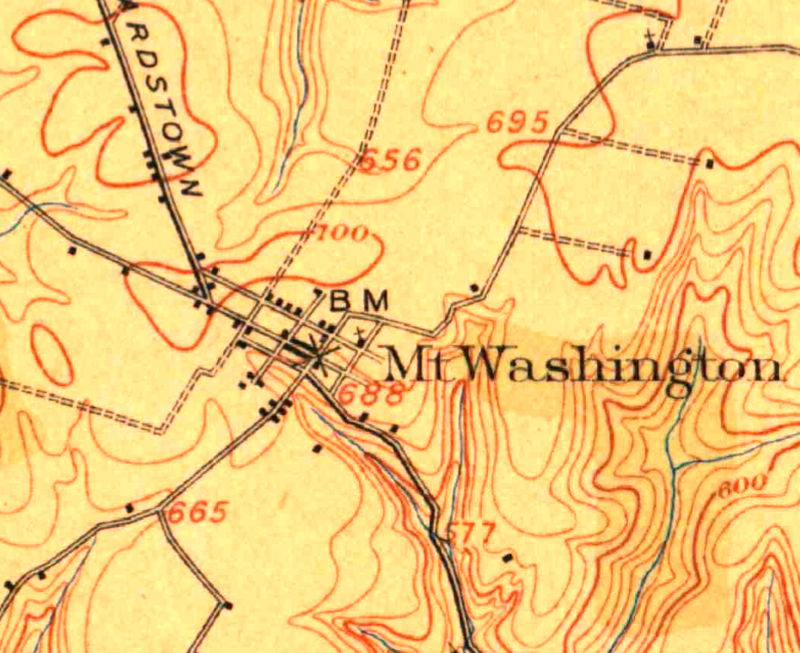 ---
If you, the reader, have an interest in any particular part of our county history, and wish to contribute to this effort, use the form on our Contact Us page to send us your comments about this, or any Bullitt County History page. We welcome your comments and suggestions. If you feel that we have misspoken at any point, please feel free to point this out to us.