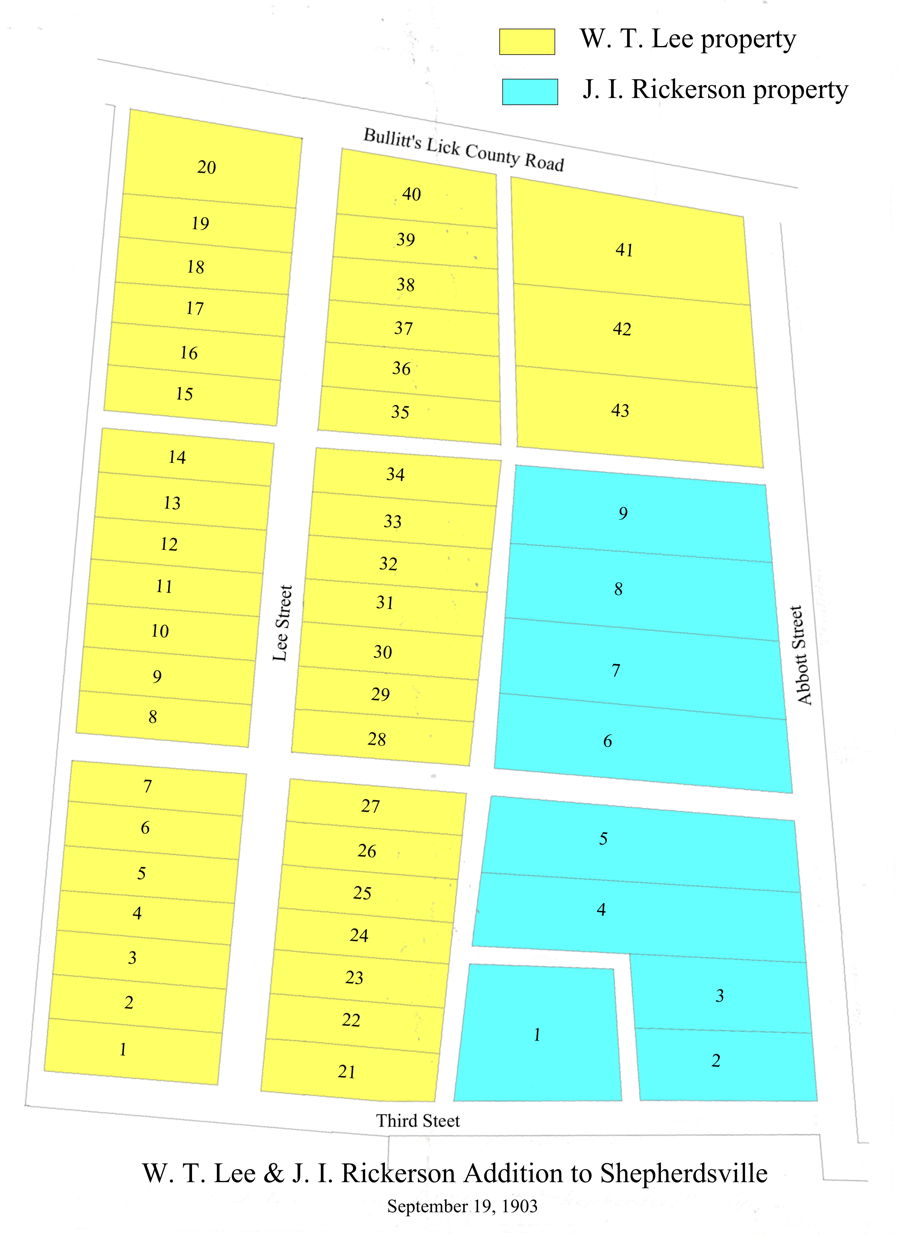 Lee - Rickerson Addition to Shepherdsville
In September 1903, W. C. Herps drew plans for an addition to the west side of Shepherdsville. The lots extended westward from Abbott Street (formerly known as West Street) and lay between an extension of Third Street on the south to the county road to Bullitt's Lick (now Highway 44 W), and included land that belonged to J. I. Rickerson and W. T. Lee.
The image shown here is based on those plans. The original plans may be viewed at the County Clerk's office in the T. C. Carroll Plats cabinets.
The unnamed passageways on the drawing were designated as alleys.
W. T. (William Thomas) Lee was a local stockman who owned a large portion of the land west of this addition, extending from Salt River northward to the Blue Lick Pike. J. I. (John Isaac) Rickerson was a well-known carpenter who owned several other lots in Shepherdsville.
The Google map below shows the area where this addition is located.
---
If you, the reader, have an interest in any particular part of our county history, and wish to contribute to this effort, use the form on our Contact Us page to send us your comments about this, or any Bullitt County History page. We welcome your comments and suggestions. If you feel that we have misspoken at any point, please feel free to point this out to us.