James T. Bishop
The biographical sketch that follows is taken from Memoirs of the Lower Ohio Valley, Volume II, 1905, page 172. While James T. Bishop was a long time resident of Union County, his roots in Bullitt County are described below.
---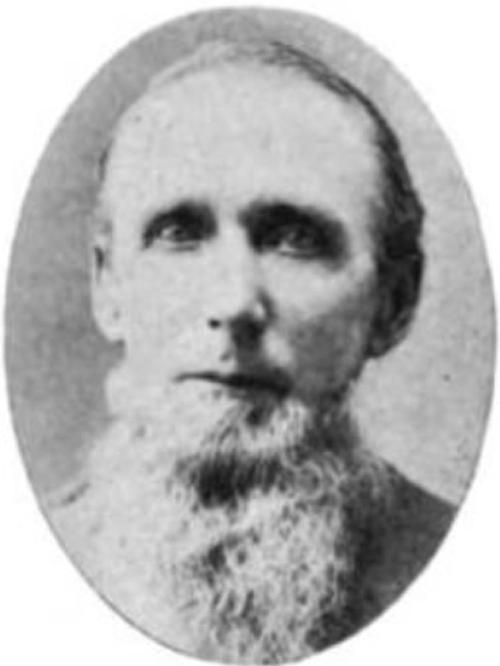 JAMES T. BISHOP, an old resident of Union county, Ky., residing on his farm near Sturgis, was born in Jefferson county, of that state, June 27, 1828. His grandfather, Lawrence Bishop, was a native of either Pennsylvania or Maryland and came to Bullitt county, Ky., at a very early date, where he spent the remainder of his life. His son Daniel married Catharine McKowan, widow of A. McKowan, and this couple were the parents of James T. Bishop. The mother's maiden name was Patterson.
By her first marriage she had four children, none of whom are now living. Of the four children born to her second marriage the subject of this sketch is the only survivor. James T. Bishop was reared on a farm and has been a tiller of the soil through life. He received his education in the public schools of his native county and later came to Union. For more than fifty years he has been a member of the Masonic fraternity. He was made a Mason in Bullitt county, but now holds his membership in Kelsey Lodge, No. 659, of Sturgis.
Since the war he has been a Republican, and he and his family belong to the Christian church. Mr. Bishop has been twice married. In 1854 he was married to Miss Judith Jackson, of Bullitt county, and to this marriage there were born ten children, nine of whom are still living. His first wife died in 1882, and about two years later he was married to Mrs. Annie (Brump) Hopkins, the widow of Dr. Hopkins.
She has one child by her last marriage, Arthur Leroy Bishop. The children born to Mr. Bishop by his first wife are Albert D., John W., James C., Newton, Laura, Elydia, Daniel W., Dora, Addie and Clarence, all living except Laura.
Mr. Bishop is a splendid example of a self-made man. Beginning life in a humble way he has prospered by his industry and the exercise of his intellectual faculties, until he is today one of the leading farmers in the community where he lives.
He owns nearly 240 acres of fine land, well improved and in a high state of cultivation, all of which has been accumulated by his own energy
---
If you, the reader, have an interest in any particular part of our county history, and wish to contribute to this effort, use the form on our Contact Us page to send us your comments about this, or any Bullitt County History page. We welcome your comments and suggestions. If you feel that we have misspoken at any point, please feel free to point this out to us.