Greenbriar School Photo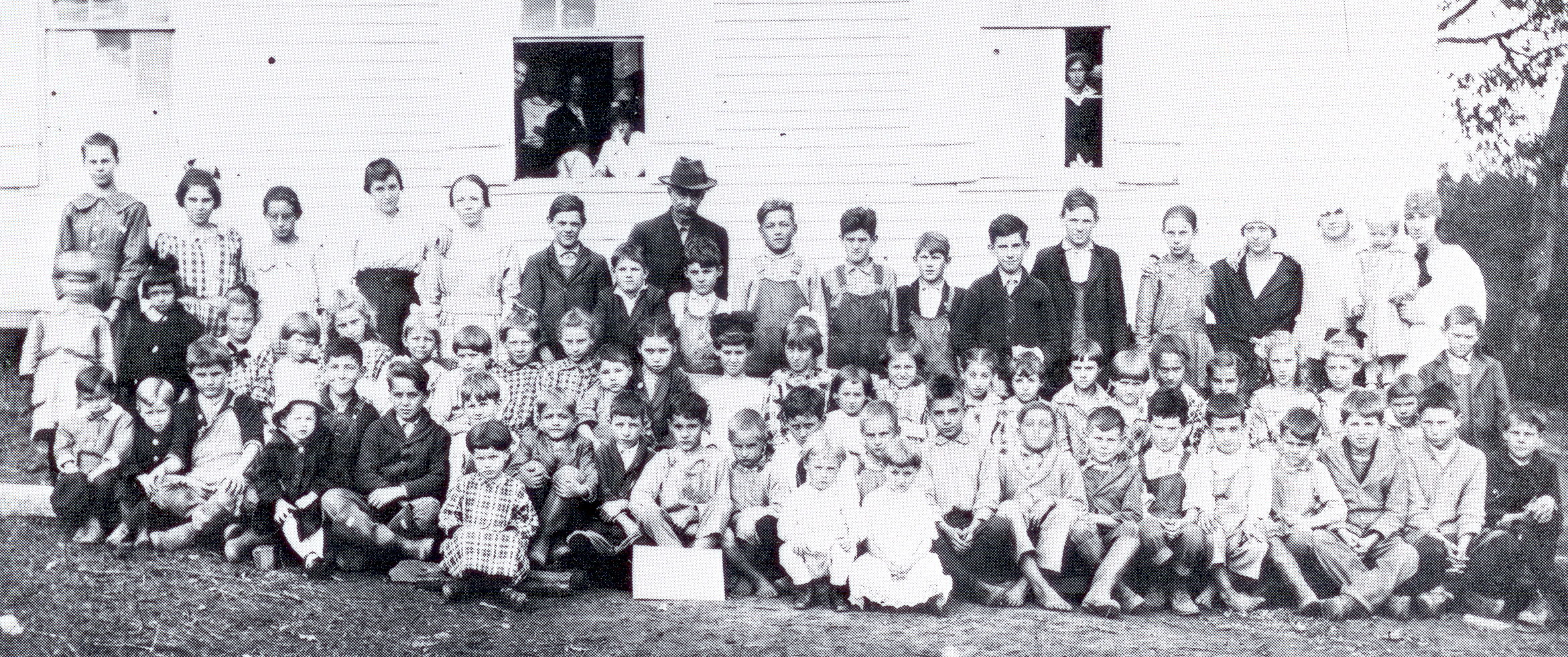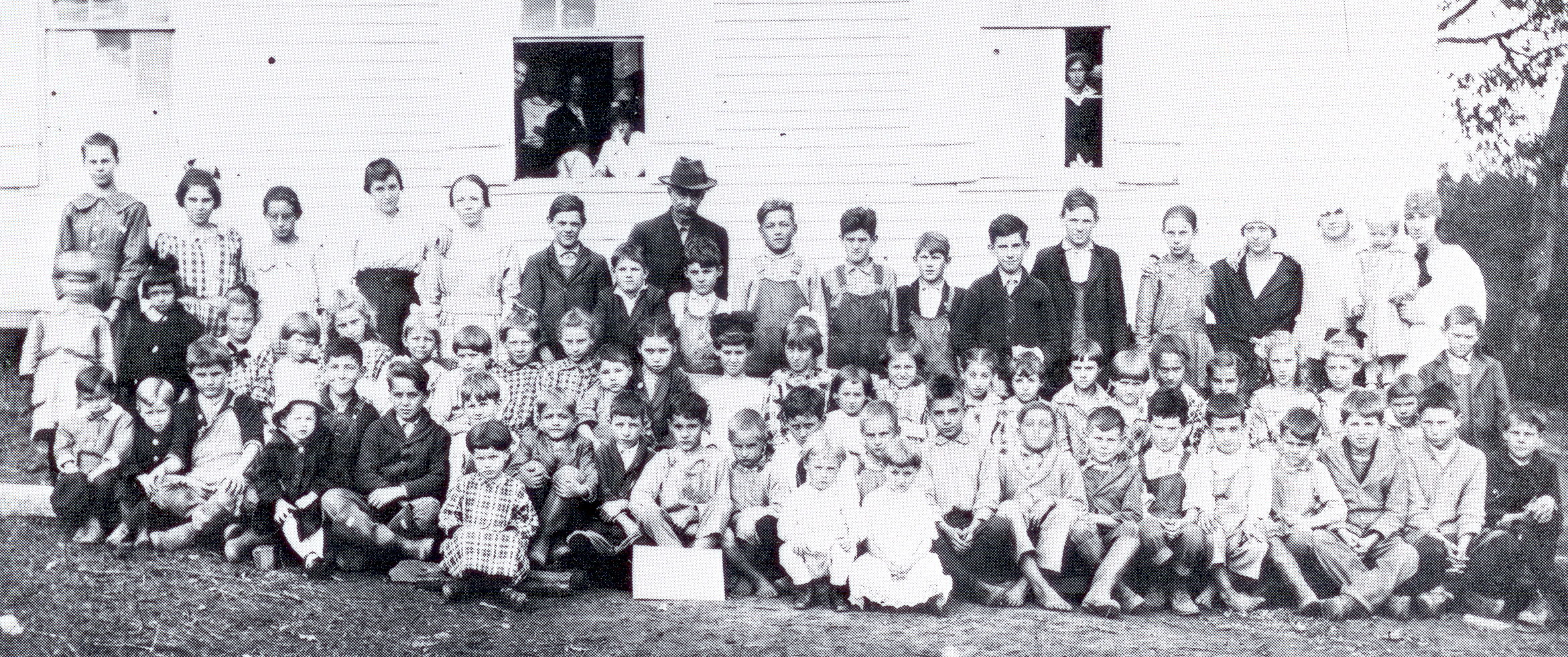 Move cursor over photo above to see larger view.
Be patient while the photo loads into your browser.
1st row - Claudie Alcorn, Edward Alcorn, not known, Earl Bass, Raymond Stallings, E. K. Bleemel, Birdie Bass, not known, Leo Bleemel, Walter Kirk Harris, Dexter Moore, Hubert Armstrong, Clarence Douglas, Jack Owens, Willie R. Harris, Myron Armstrong, Frank Edward Lyons, Freddie Bleemel, George Maddox, not known, Walter Lee Owens, Arson Moore, not known, Robert Owens, Edward Owens, Floyd Lewis.
2nd row - not known, Angeline Alcorn, not known, Catherine Taylor, not known, Ruth Peacock, Lucille Maddox, Margaret Taylor, Carrie M. Taylor, Bernice Owens, Elsie Owens, Ina Fern Gentry, Para Lee Buffin, Ruby Buffin, Francis Buffin, Maybelle Harris, Hallie Harris, Francis Simmons, Ivy Simmons, Ada Simmons, Elizabeth Stallings, Mary Anna Harris, Leola Owens, Marvin Curtsinger.
3rd row - Ora Lee Lewis, Nora Owens, Ina Armstrong, Carrie Melton, Stella Simmons (teacher), Lewis Curtsinger, Morgan Wheeler, Dink Owens (trustee), Frank Bleemel, Ted Owens, Ernest Wheeler, Floyd Stallings, Eddie Schweckendleck, Margie Lewis, Fannie Peacock, Erna Schweckendleck, and Evelyn Lyons.
Names listed in Wilderness Road, Volume 3, Number 4, June 1991. Date of photo not known.
---
The Javascript that makes this page possible is provided by
Vic Phillips
. Thanks Vic!
---
If you, the reader, have an interest in any particular part of our county history, and wish to contribute to this effort, use the form on our Contact Us page to send us your comments about this, or any Bullitt County History page. We welcome your comments and suggestions. If you feel that we have misspoken at any point, please feel free to point this out to us.