Geography Maps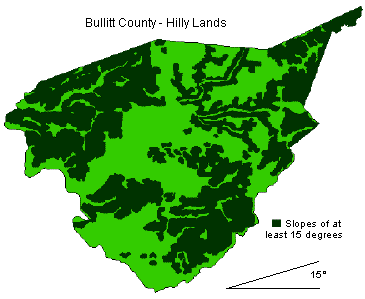 Hilly Land in Bullitt County
This map uses a slope of 15 degrees to define the parts of the county that can be classified as hilly. It is possible to tell where many of the streams are located by looking at the paths of the non-hilly land.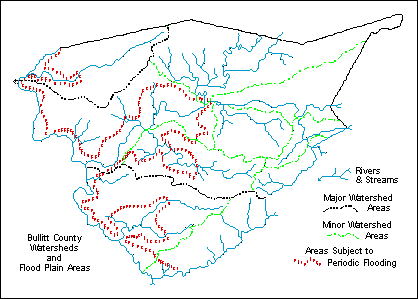 Bullitt County Watersheds
This map shows the major and minor watersheds in the county, and also shows the extent of the flood plain.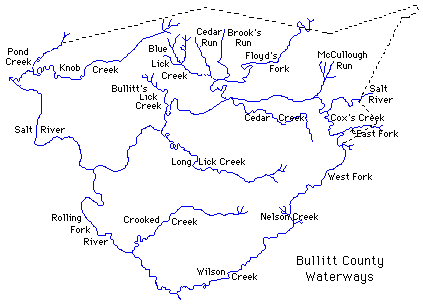 Bullitt County Waterways
This map identifies by name the main rivers and streams in the county. As you can see, the entire county is drained by the Salt River which then flows into the Ohio River.
---
This is a work in progress. It is copyright 2006 by Charles Hartley, Shepherdsville KY. All rights are reserved. No part of the content of this page may be included in any format in any place without the written permission of the copyright holder.
---
If you, the reader, have an interest in any particular part of our county history, and wish to contribute to this effort, use the form on our Contact Us page to send us your comments about this, or any Bullitt County History page. We welcome your comments and suggestions. If you feel that we have misspoken at any point, please feel free to point this out to us.