Captain and Mrs. John L. Foster
Family Photograph
Below is a digital image of a photograph of Captain and Mrs. John L. Foster's Family taken from the cover of the October 1980 issue of Kentucky Ancestors, published by the Kentucky Historical Society.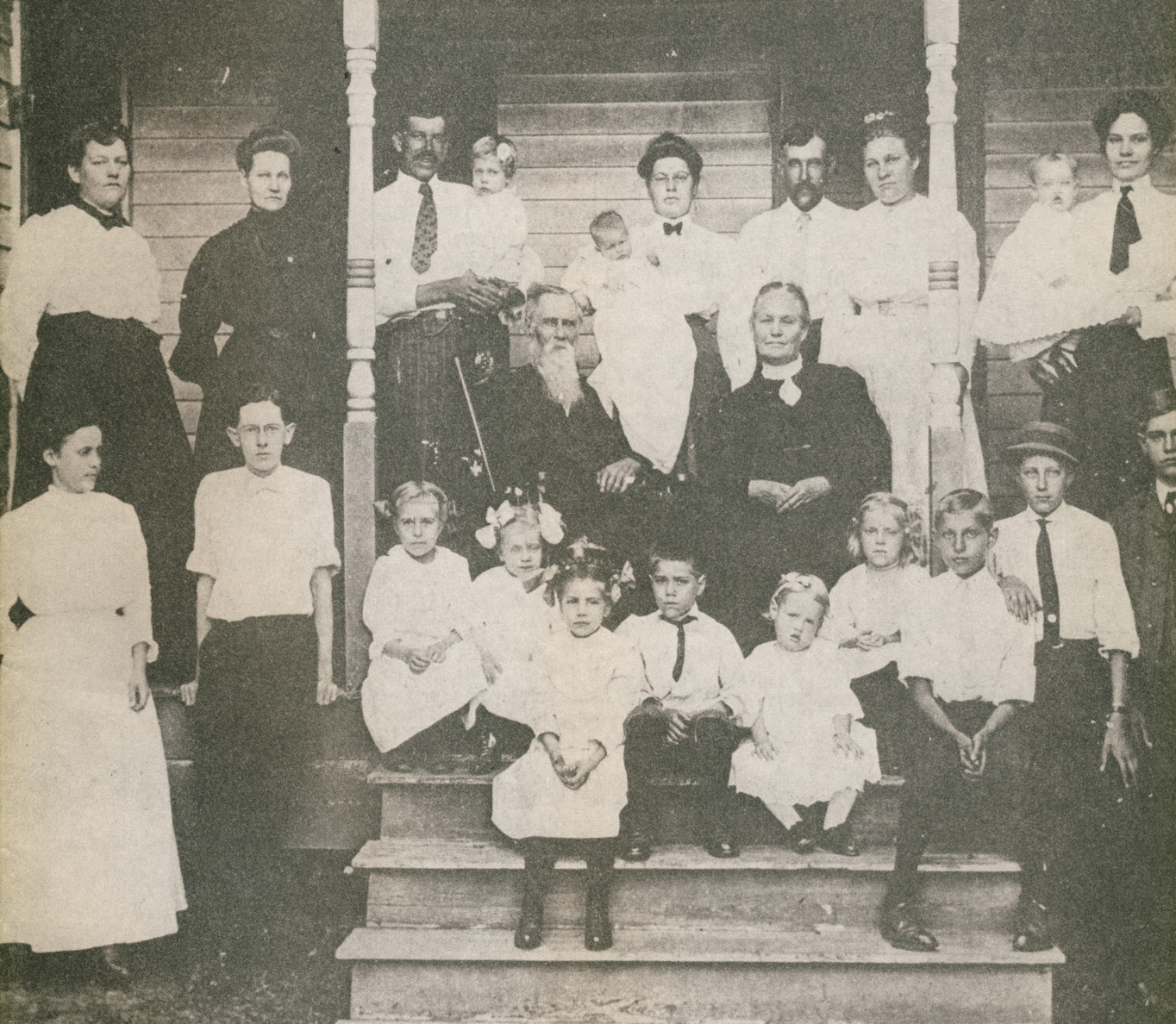 According to the Kentucky Ancestors issue, the people in the photograph are identified as follows, from left to right:
Top Row: Nanie Crigler, Barbara McElroy, Charlie Kneisler, Wallace Kneisler, Ida Kneisler, Sadie Kneisler, James Edward Quick, Hattie Belle Quick, A. W. Collins, and Pearl Collins.
Middle Row: Captain John L. Foster and Sarah Elizabeth Foster
Bottom Row: Ida Troutman, William McElroy, Anna Belle Crigler, Posie Kneisler, Mary Kneisler, Henry Kneisler, Frances Collins, Mamie Lea Rowland, Paul McElroy, William Rowland, and John Crigler.
This photograph was taken sometime between the birth of Wallace Kneisler in 1907 and the death of John L. Foster in 1910.
---
If you, the reader, have an interest in any particular part of our county history, and wish to contribute to this effort, use the form on our Contact Us page to send us your comments about this, or any Bullitt County History page. We welcome your comments and suggestions. If you feel that we have misspoken at any point, please feel free to point this out to us.