Kentucky Water Babies
The Lima News (Lima, Ohio) reported on January 31, 1937 the birth of two babies during the flood. An image of the report is shown below.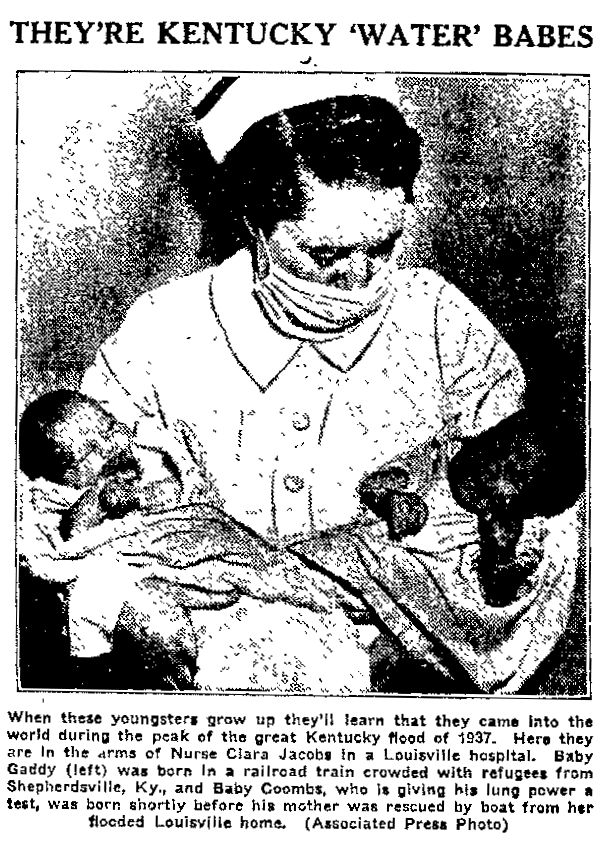 It is likely that the "Baby Gaddy" mentioned in the article was Sam K Gaddy, born to Sam and Nellie (Fox) Gaddy of Bullitt County.
---
This is a work in progress. The web page is copyright 2008 by Charles Hartley, Shepherdsville KY. All rights are reserved. No part of the content of this page may be included in any format in any place without the written permission of the copyright holder.
---
If you, the reader, have an interest in any particular part of our county history, and wish to contribute to this effort, use the form on our Contact Us page to send us your comments about this, or any Bullitt County History page. We welcome your comments and suggestions. If you feel that we have misspoken at any point, please feel free to point this out to us.