William B. Campbell 1936 Letter
In 1936 William B. Campbell, then living in Denver, wrote a letter to his son Samuel, a reply to a request from Samuel for names and addresses of people he might visit on a trip to the Louisville area.
This letter contains many names of both relatives and friends of William Campbell, and defines some relationships. From it we can hear the tone of affection that Campbell had for so many folks back in Kentucky; a tone reflected in the newspaper accounts about him found on another page.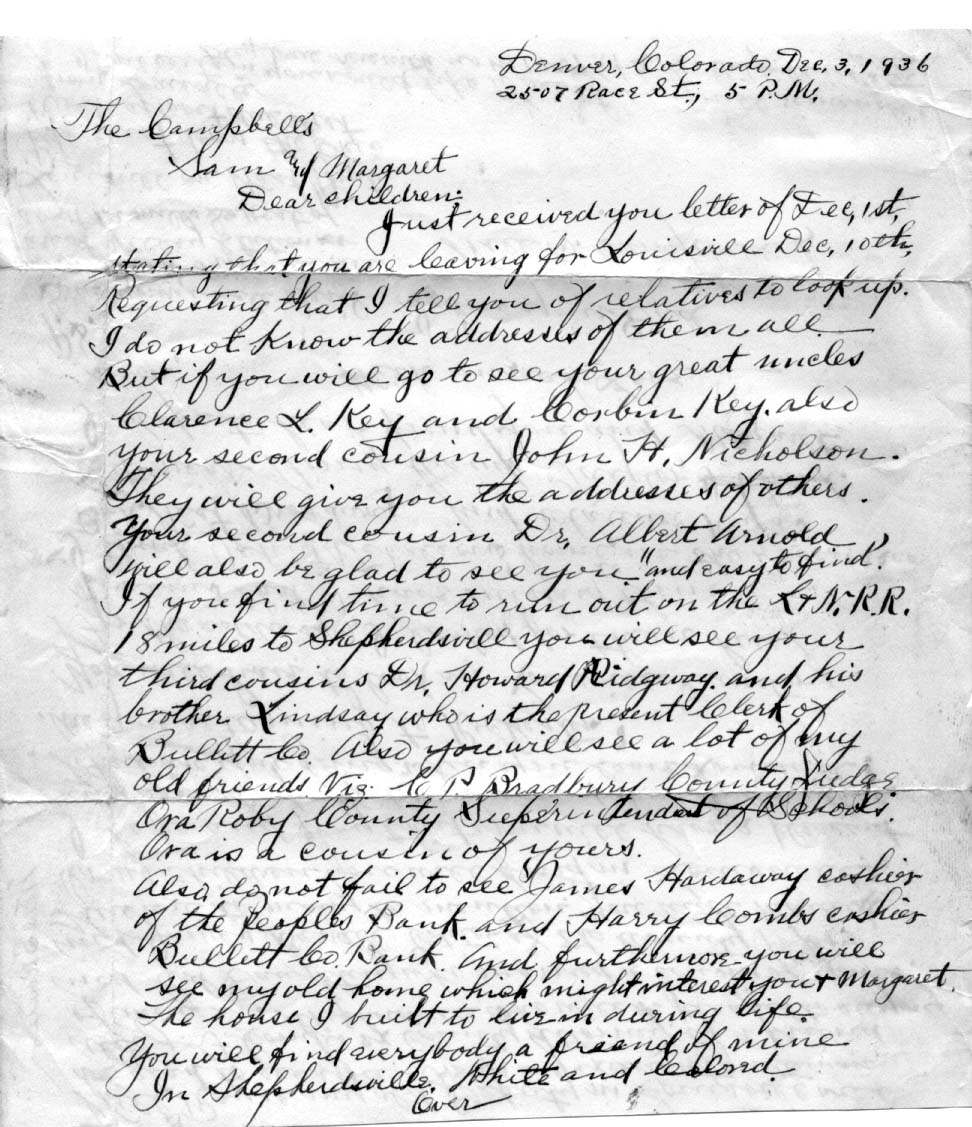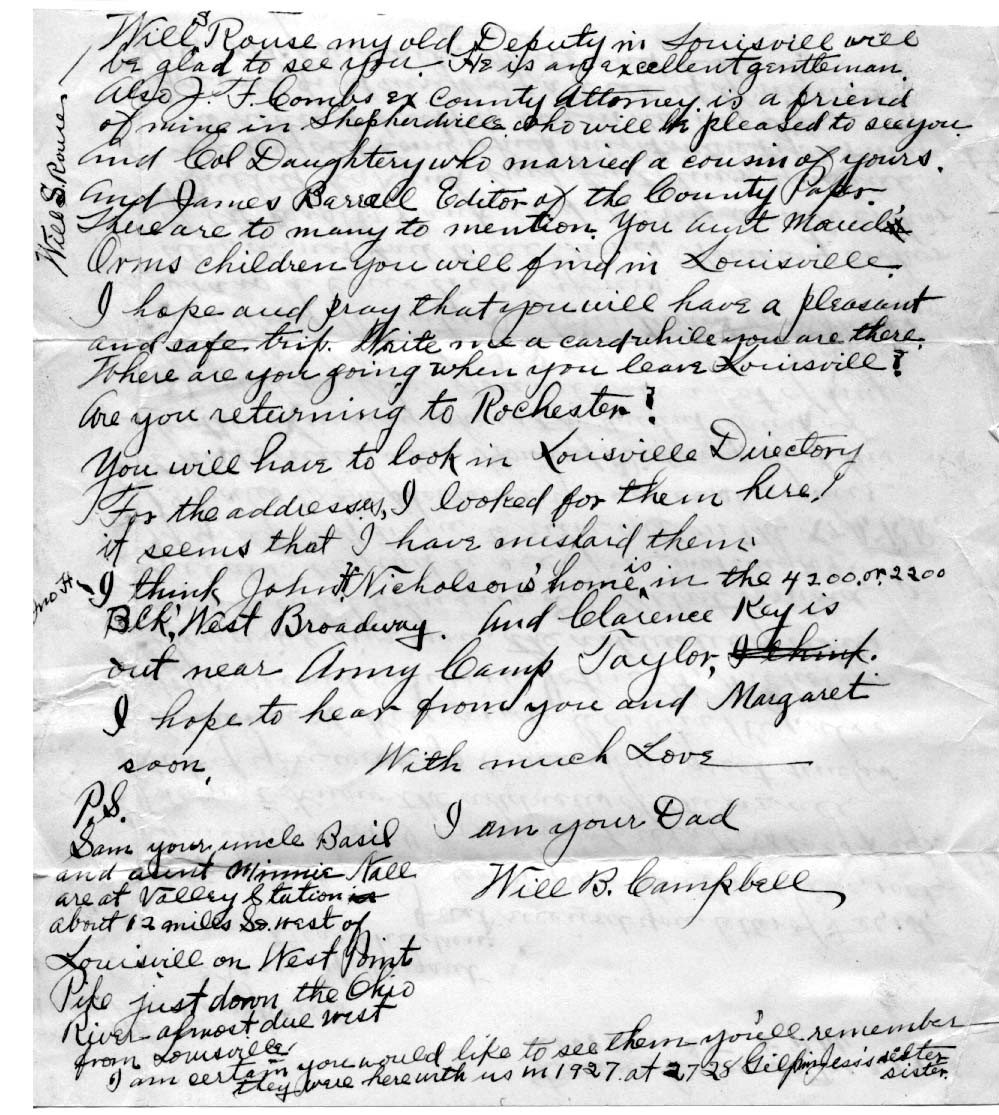 William B. Campbell died in Denver in 1945. Obituaries for him and for Jesse and Inez Allen, his brother and sister-in-law are shown below.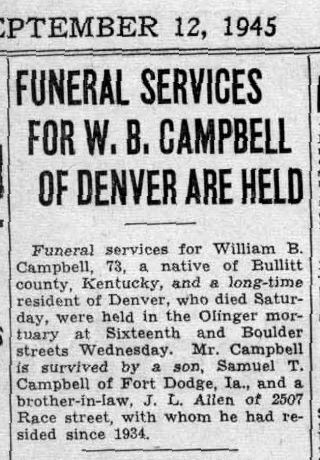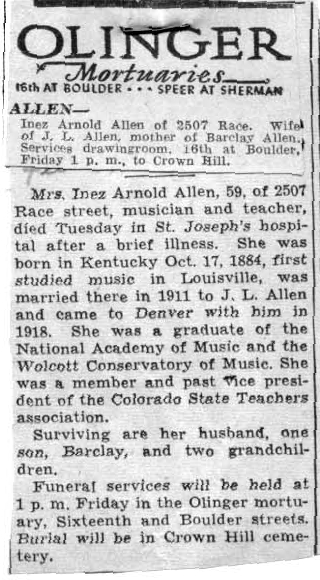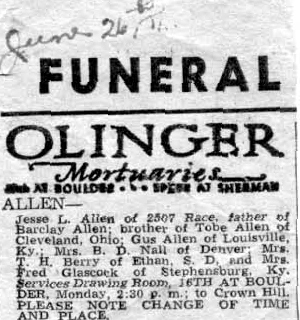 The images on this page are provided to us by Jacque Campbell Love, a descendant of William B. Campbell.
---
If you, the reader, have an interest in any particular part of our county history, and wish to contribute to this effort, use the form on our Contact Us page to send us your comments about this, or any Bullitt County History page. We welcome your comments and suggestions. If you feel that we have misspoken at any point, please feel free to point this out to us.