Bullitt's Lick Newspaper Article - 1910
Stories about Bullitt's Lick have appeared numerous times, usually with variations (including some misstatements), and some elaborations (often suspect), but in each case we learn a bit more about the early history of this place.
Below are images of an article that appeared in various newspapers around the country, and even in Canada. This particular version was printed in the Calgary Daily Herald (Calgary, Alberta, Canada) on 24 Aug 1910.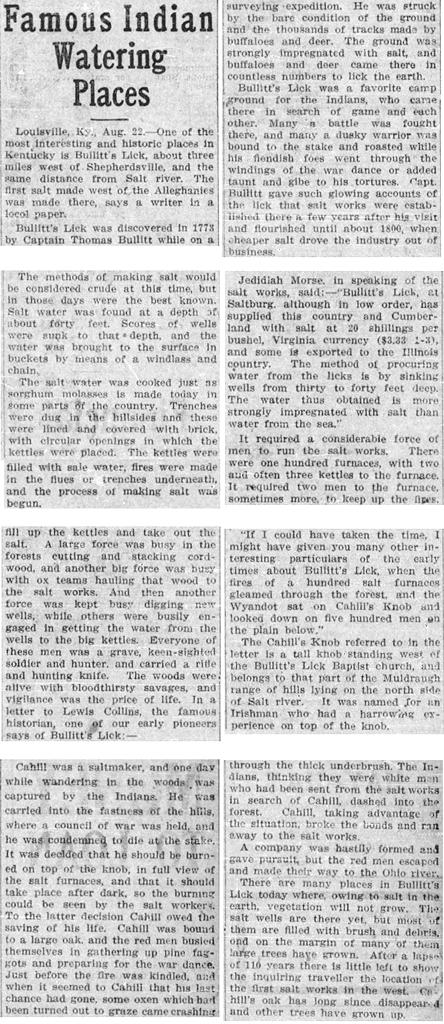 ---
If you, the reader, have an interest in any particular part of our county history, and wish to contribute to this effort, use the form on our Contact Us page to send us your comments about this, or any Bullitt County History page. We welcome your comments and suggestions. If you feel that we have misspoken at any point, please feel free to point this out to us.