Parmenas Briscoe, 60 Acres
In 1792 Parmenas Briscoe obtained a 60 acre tract next to former 340 acre tract. The deed and earlier survey are shown below, together with a transcription of the deed.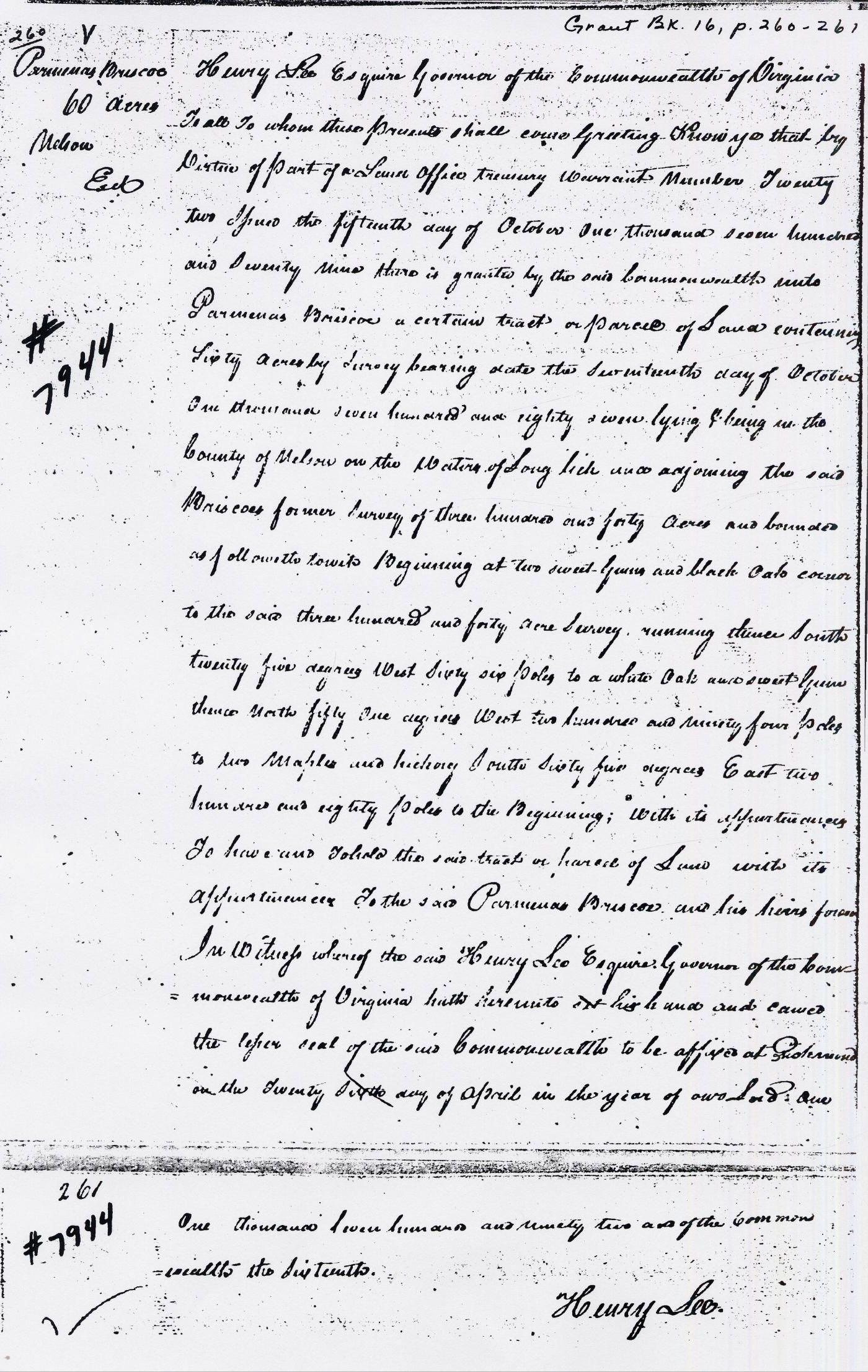 Grant Bk 16, pages 260-261
Henry Lee Esquire Governor of the Commonwealth of Virginia to all to whom these presents shall come Greeting. Know ye that by virtue of part of a land office treasury warrant number twenty two issued the fifteenth day of October one thousand seven hundred and seventy nine there is granted by the said Commonwealth unto Parmenas Briscoe a certain tract or parcel of land containing sixty acres by survey bearing date the seventeenth day of October one thousand seven hundred and eighty seven lying and being in the County of Nelson on the waters of Long Lick and adjoining the said Briscoes former survey of three hundred and forty acres and bounded as followeth to wit. Beginning at two sweet gums and black oak corner to the said three hundred and forty acre survey running thence South twenty five degrees West sixty six poles to a white oak and sweet gum thence North fifty one degrees West two hundred and ninety four poles to two maples and hickory South sixty five degrees East two hundred and eighty poles to the Beginning, with its appurtenances to have and to hold the said tract of parcel of land with its appurtenances to the said Parmenas Briscoe and his heirs forever. In witness whereof the said Henry Lee Esquire Governor of the Commonwealth of Virginia hath hereunto set his hand and caused the lesser seal of the said Commonwealth to be affixed at Richmond on the twenty sixth dy of April in the year of our Lord one thousand seven hundred and ninety two and of the Commonwealth the sixteenth.
Henry Lee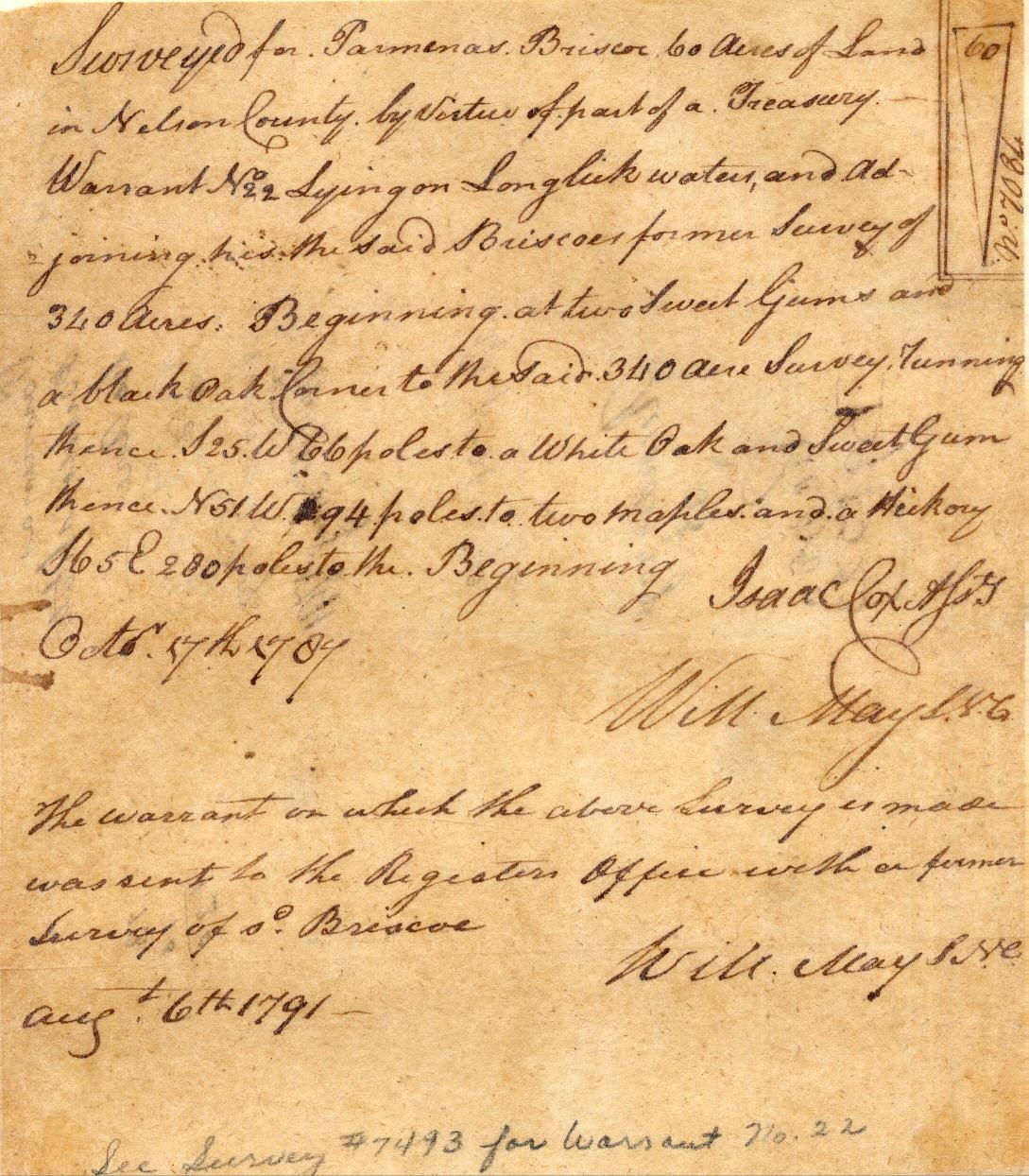 The image below rotates the survey drawing to more closely align it with actual directions, with north being approximately at the top of the image.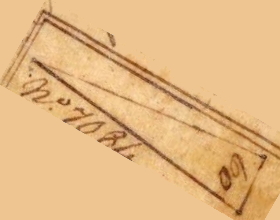 ---
If you, the reader, have an interest in any particular part of our county history, and wish to contribute to this effort, use the form on our Contact Us page to send us your comments about this, or any Bullitt County History page. We welcome your comments and suggestions. If you feel that we have misspoken at any point, please feel free to point this out to us.