Bullitt County - 1888 Train Wreck
On Christmas Eve, 1888, a train collision at Bardstown Junction resulted in two immediate deaths. The circumstances of this collision foreshadow the wreck at Shepherdsville in 1917.
On Christmas Day 1888, The Courier-Journal devoted five columns on page 1 to the accident. Rather than transcribe the entire article, we have captured it as an image. It is presented below in two-column sections so that you can read it, by sections, down the page.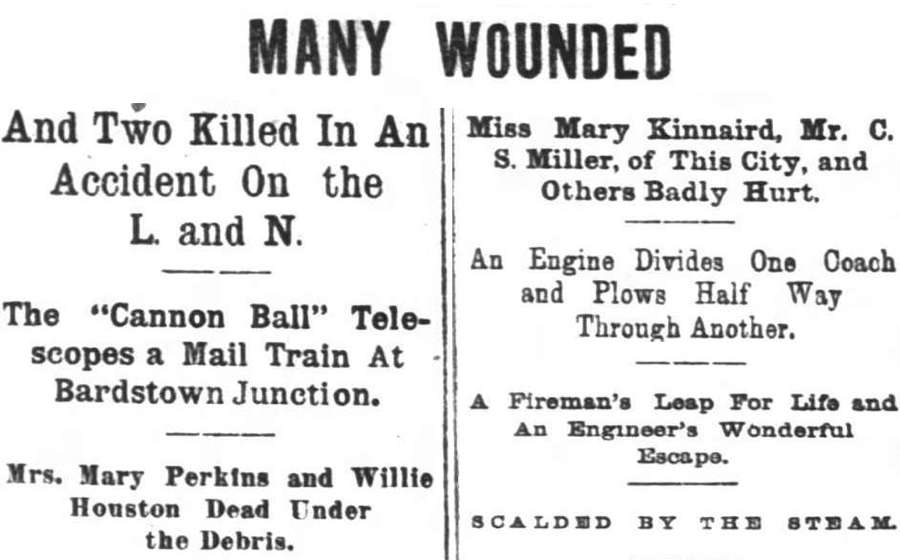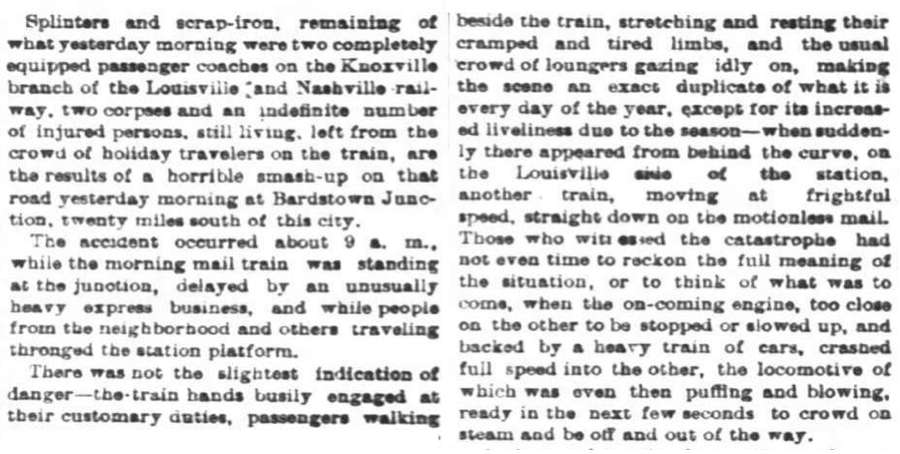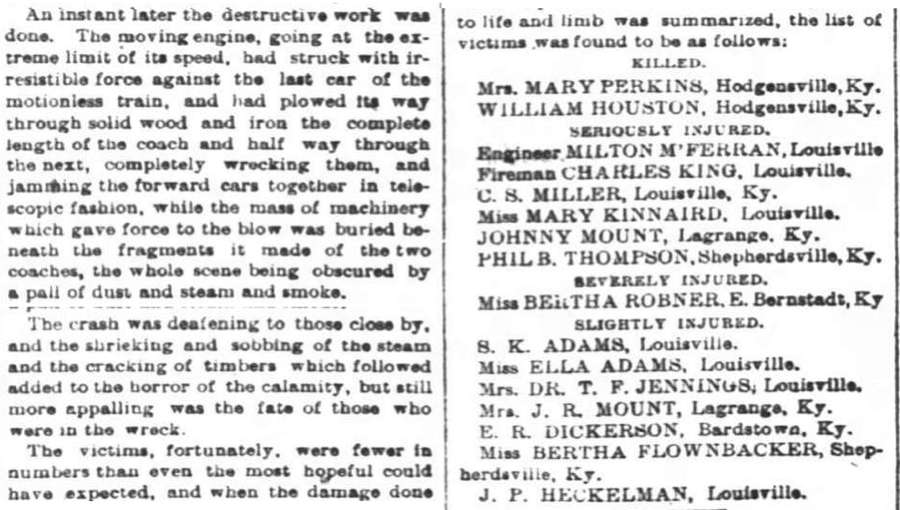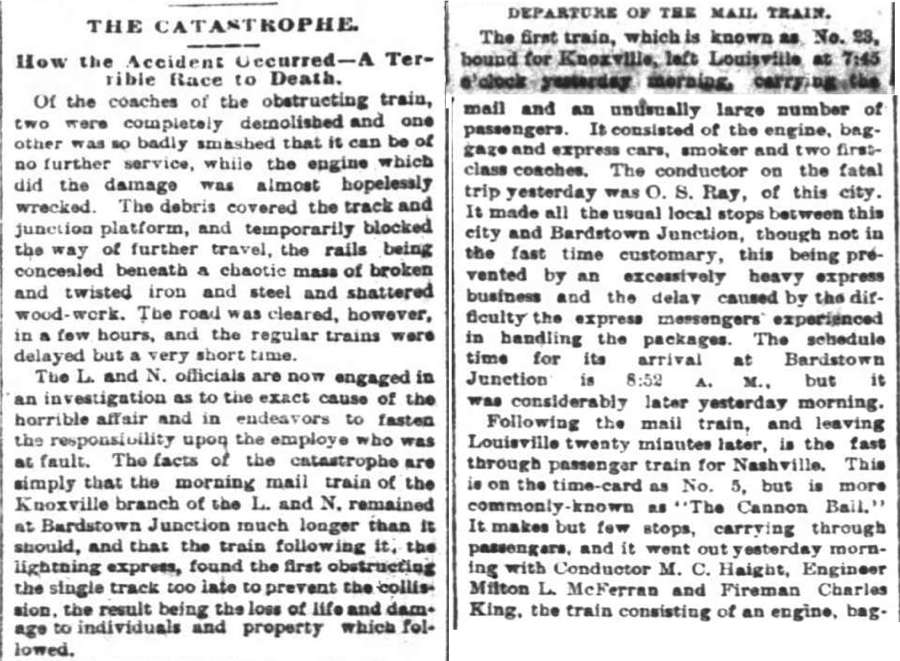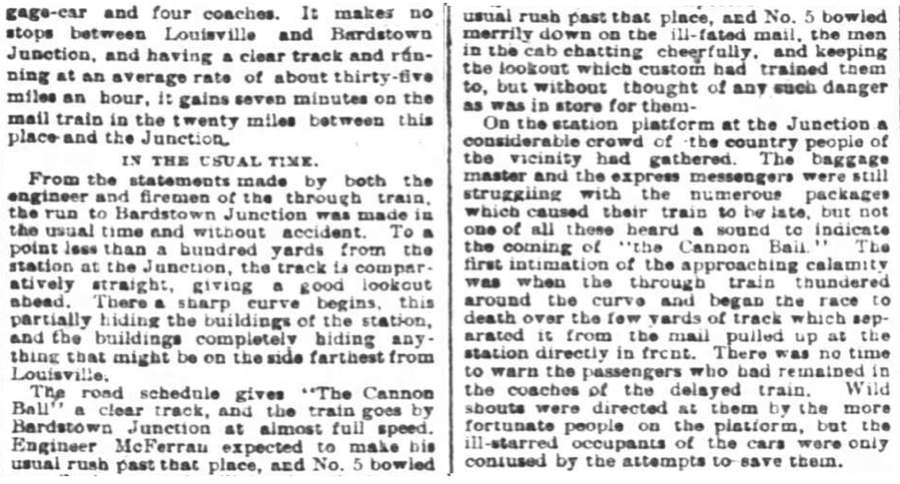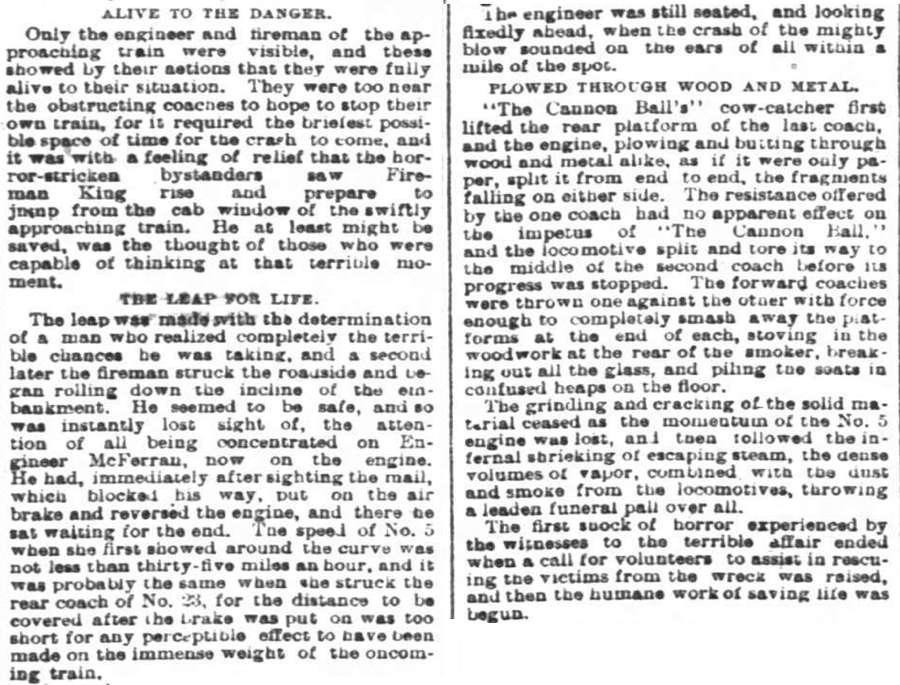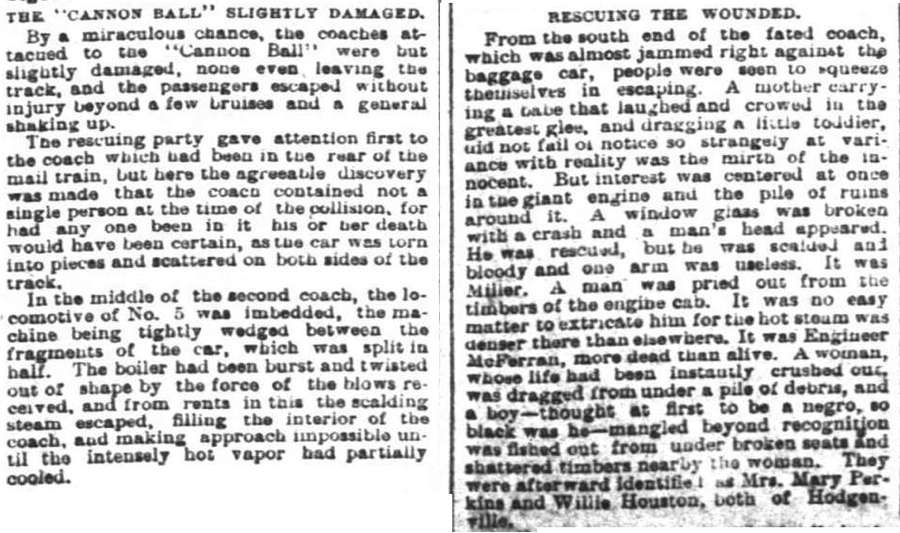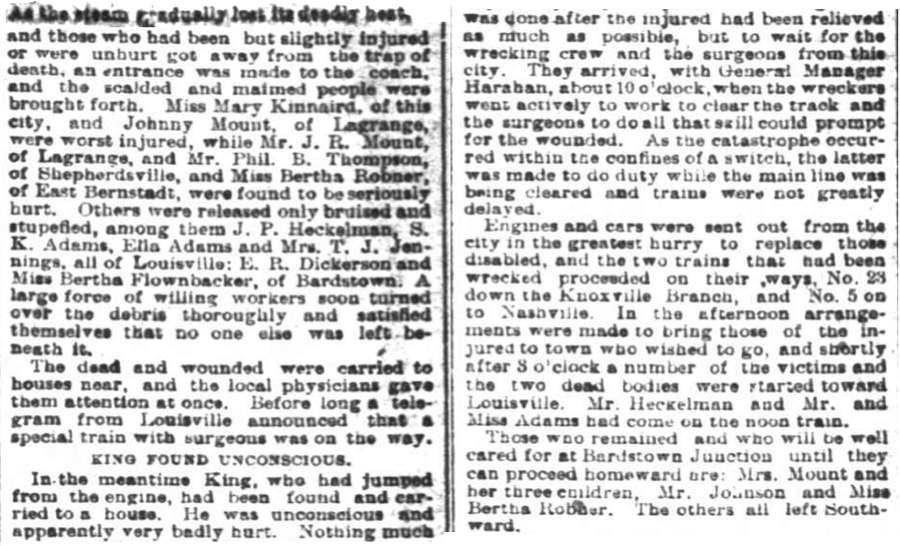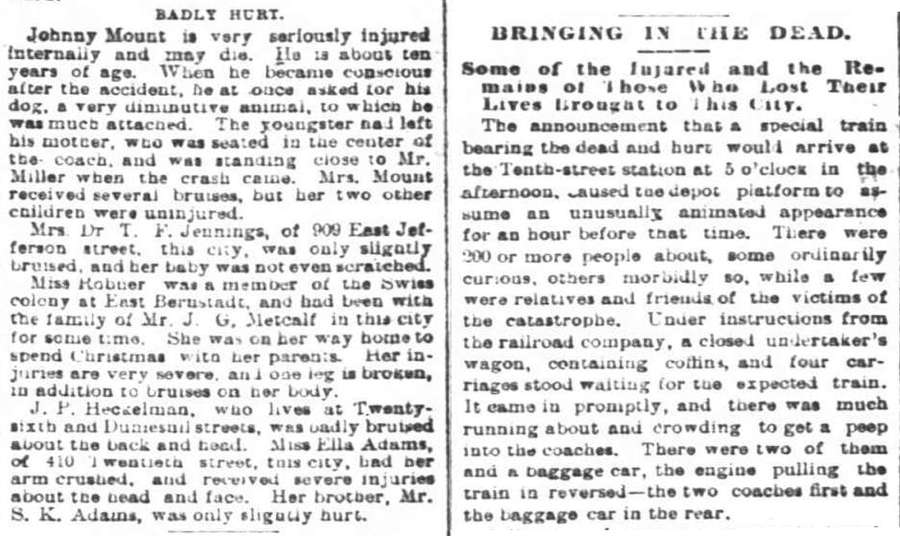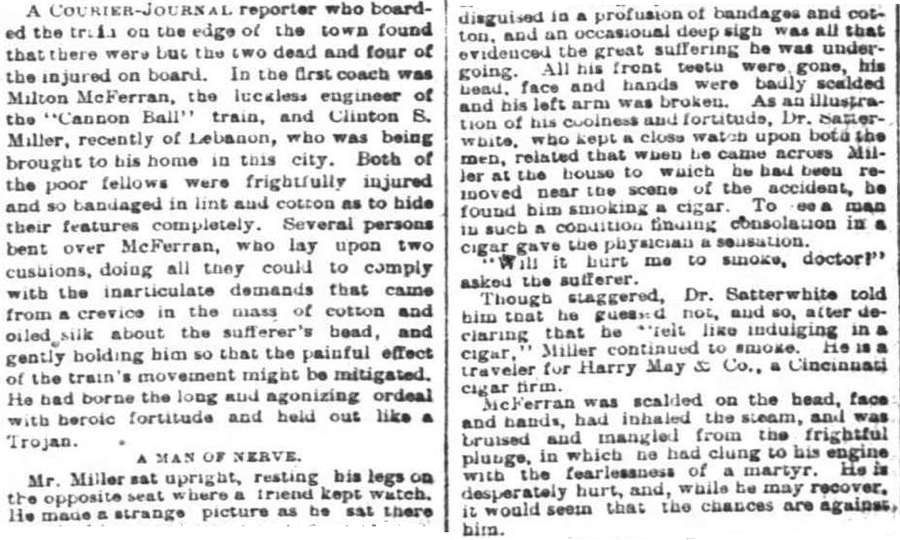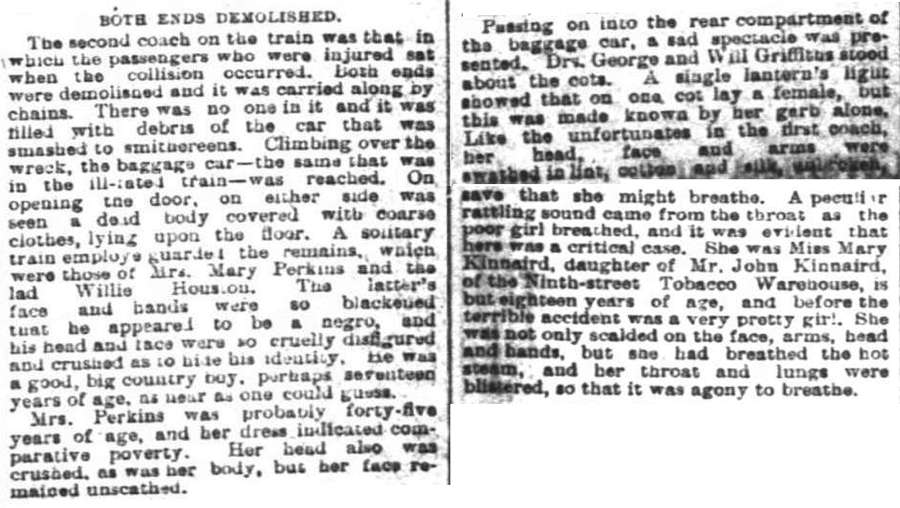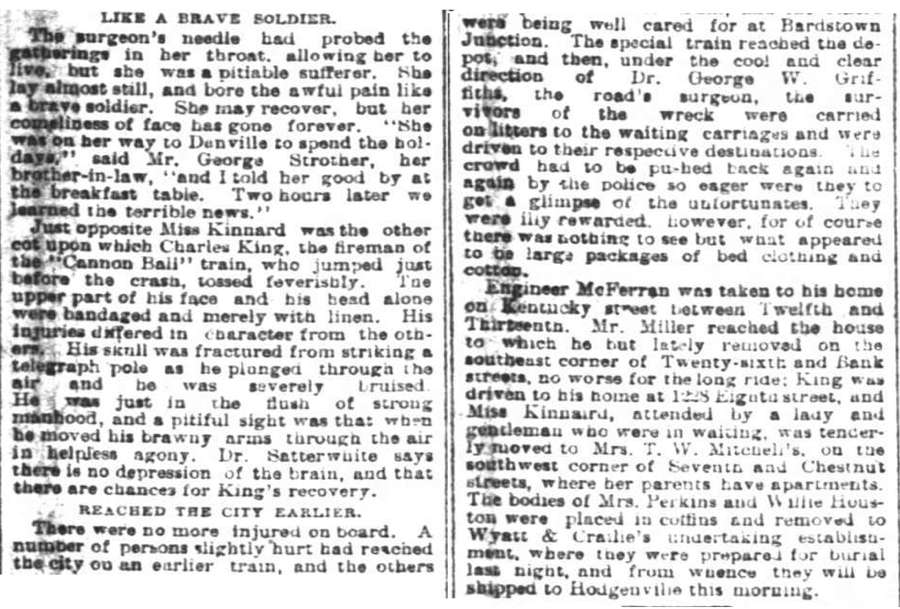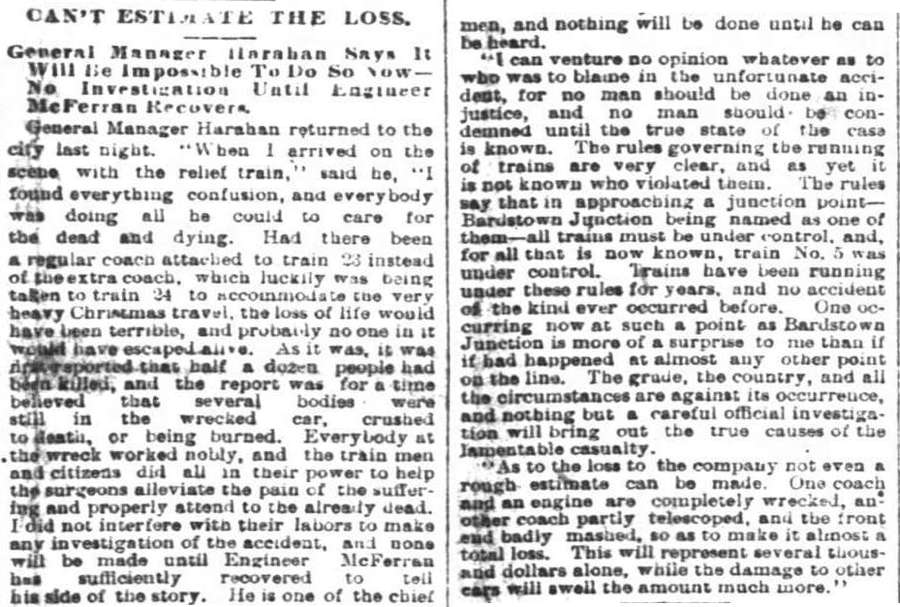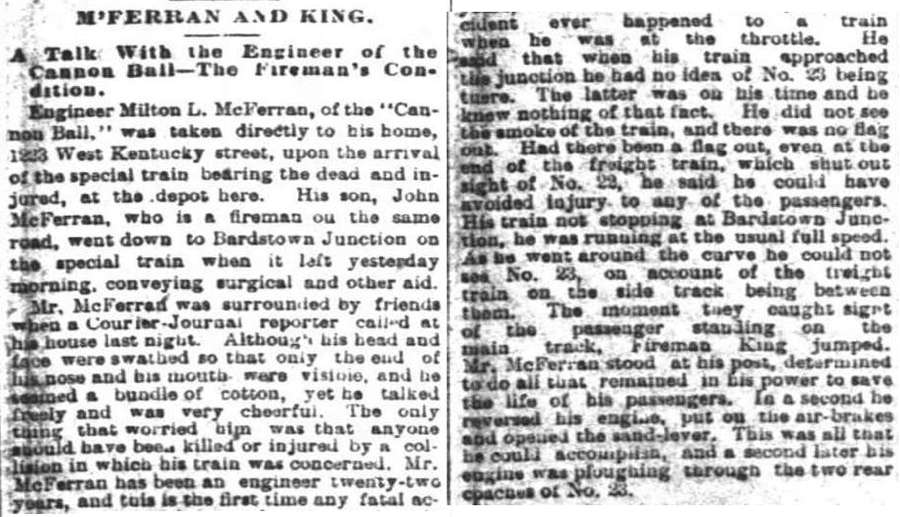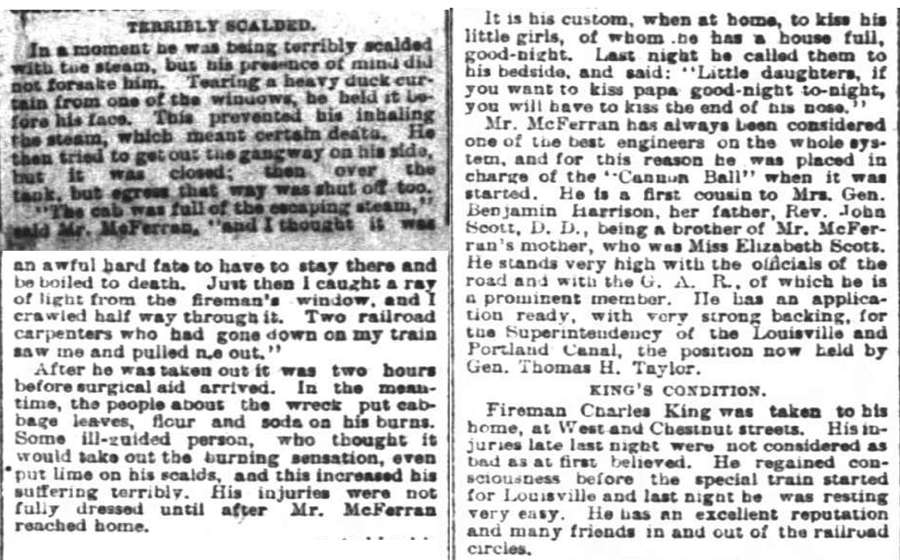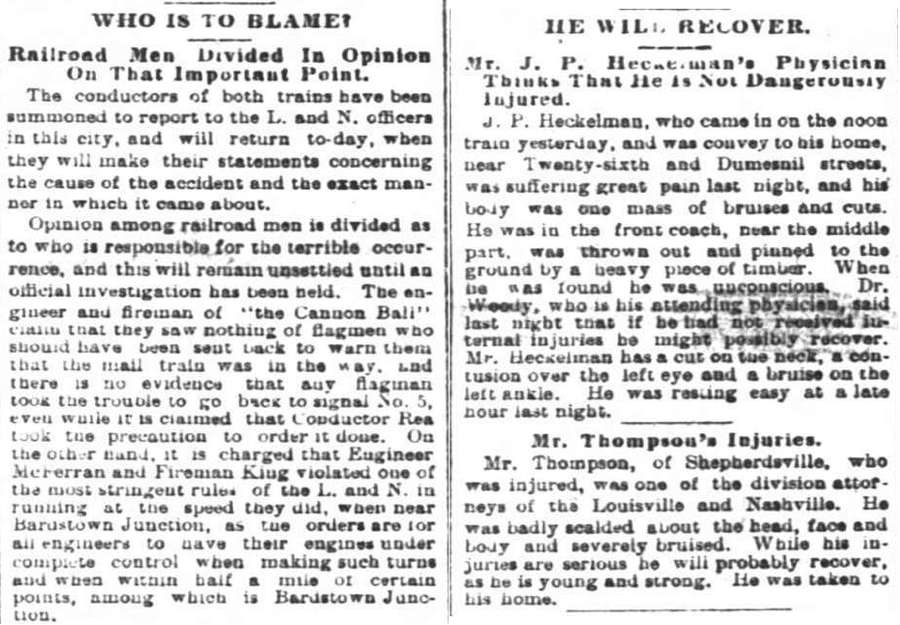 ---
Then on 27 Dec 1888, The Courier-Journal reported the death of Miss Kinnaird.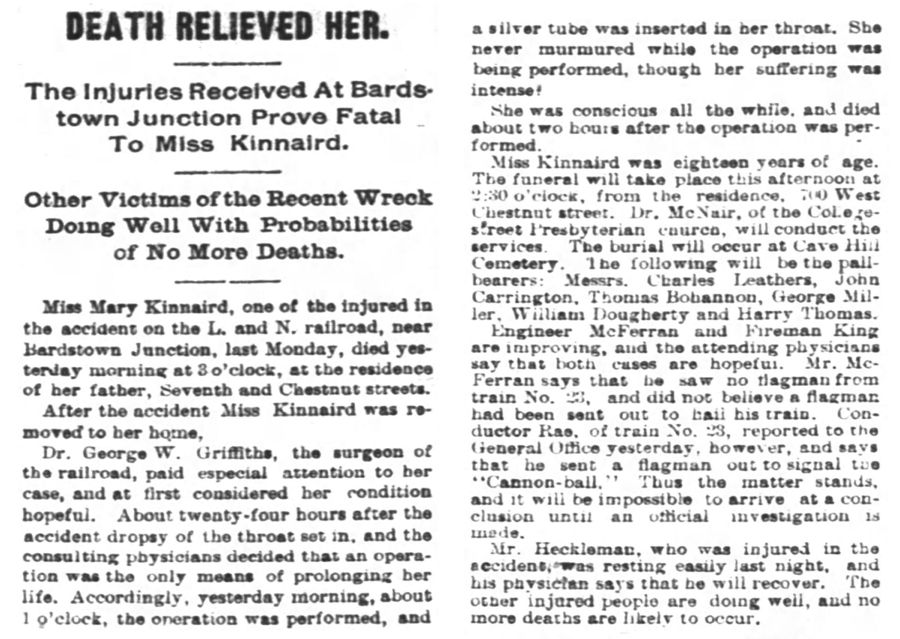 This was followed the next day by the report of the death of Milton L. McFerran; and by an extended description of Miss Kinnaird's funeral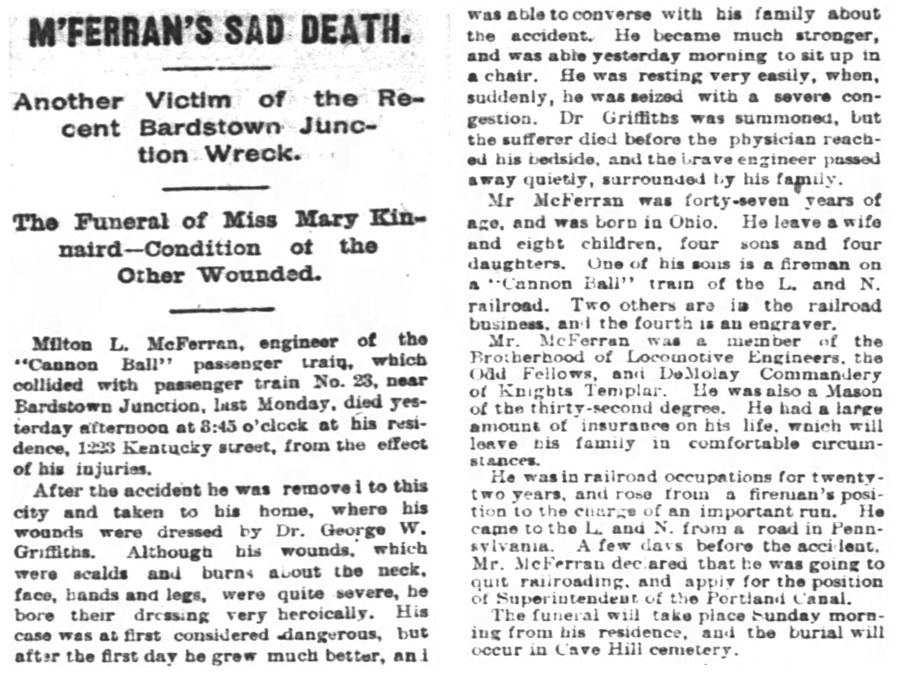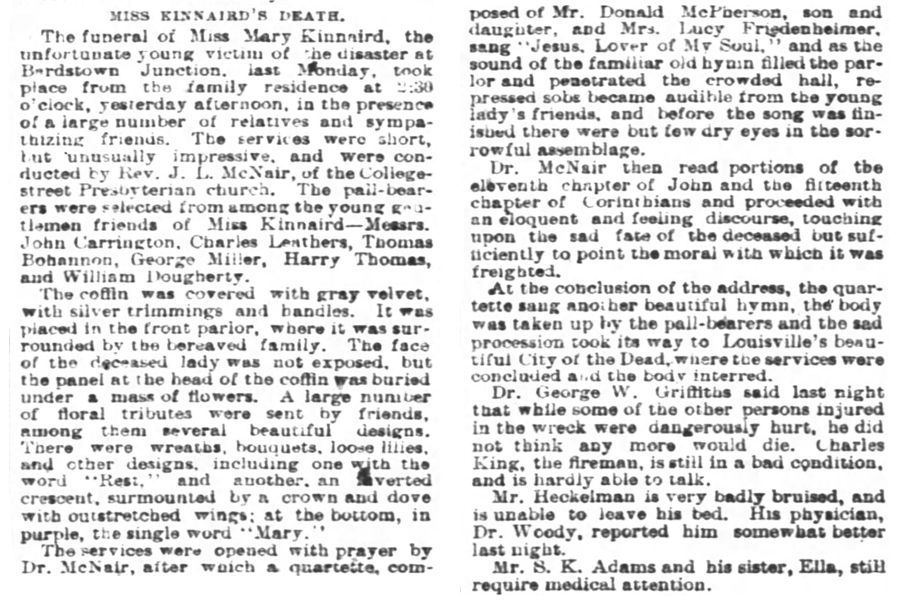 Additional newspaper reports continued during the following year.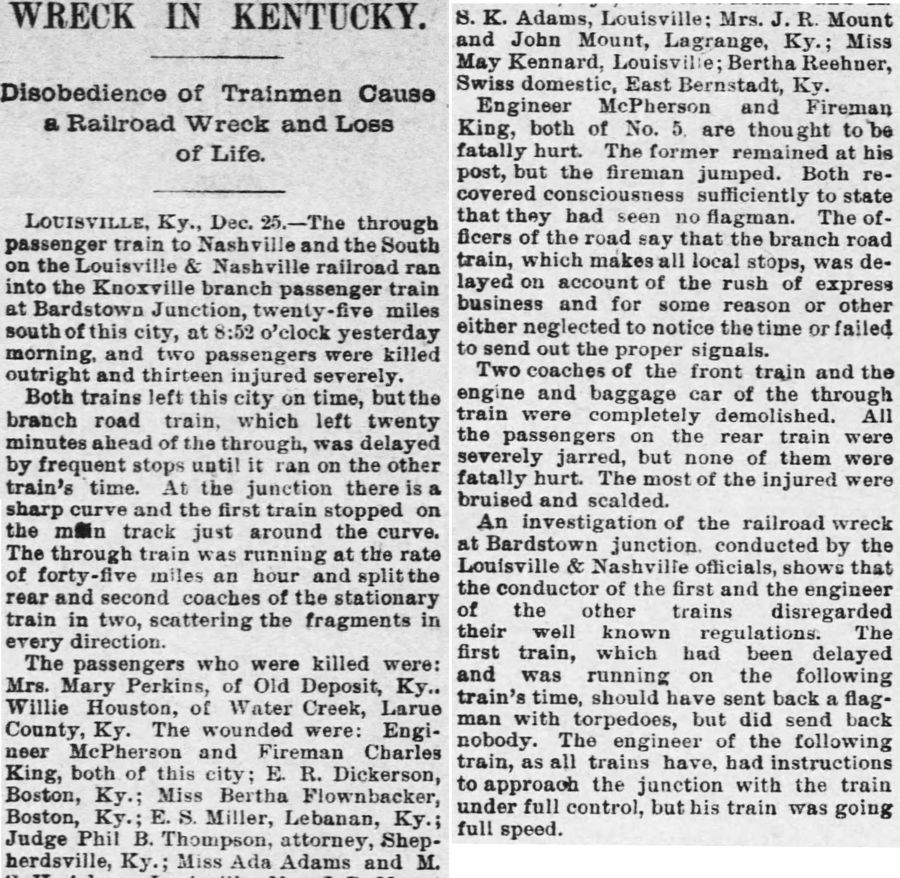 The Junction City Weekly Union, 5 Jan 1889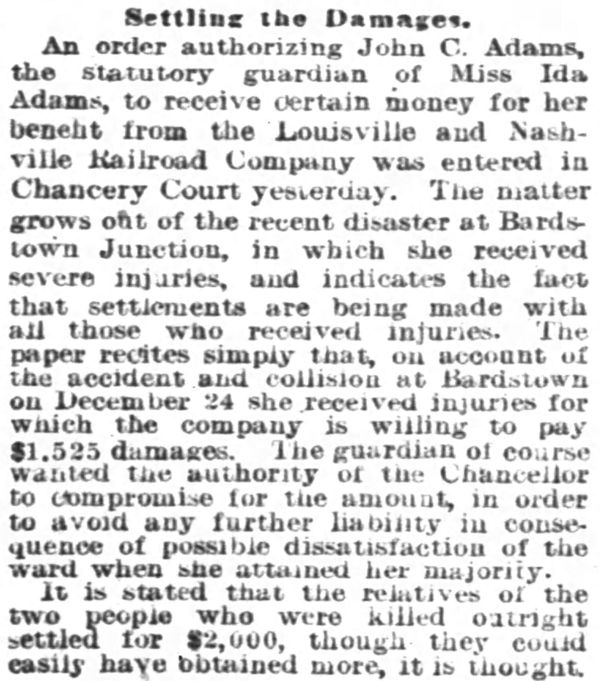 The Courier-Journal, 6 Jan 1889


Interior Journal, 8 Jan 1889


The Courier-Journal, 25 Nov 1889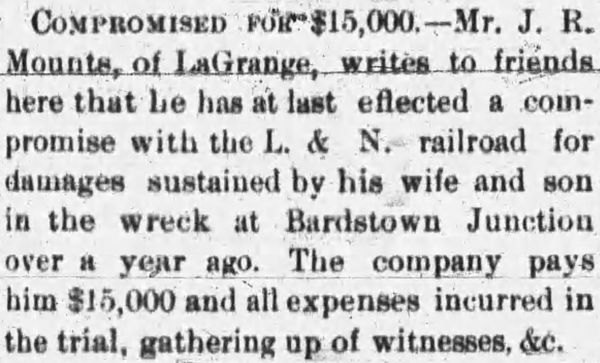 Interior Journal, 14 Feb 1890
---
If you, the reader, have an interest in any particular part of our county history, and wish to contribute to this effort, use the form on our Contact Us page to send us your comments about this, or any Bullitt County History page. We welcome your comments and suggestions. If you feel that we have misspoken at any point, please feel free to point this out to us.