Bullitt County Map - 1897
The map below was included in the materials donated to the museum from the Burlyn Pike collection. Note that it is not drawn to scale, so the location of things on it should be taken as approximate only.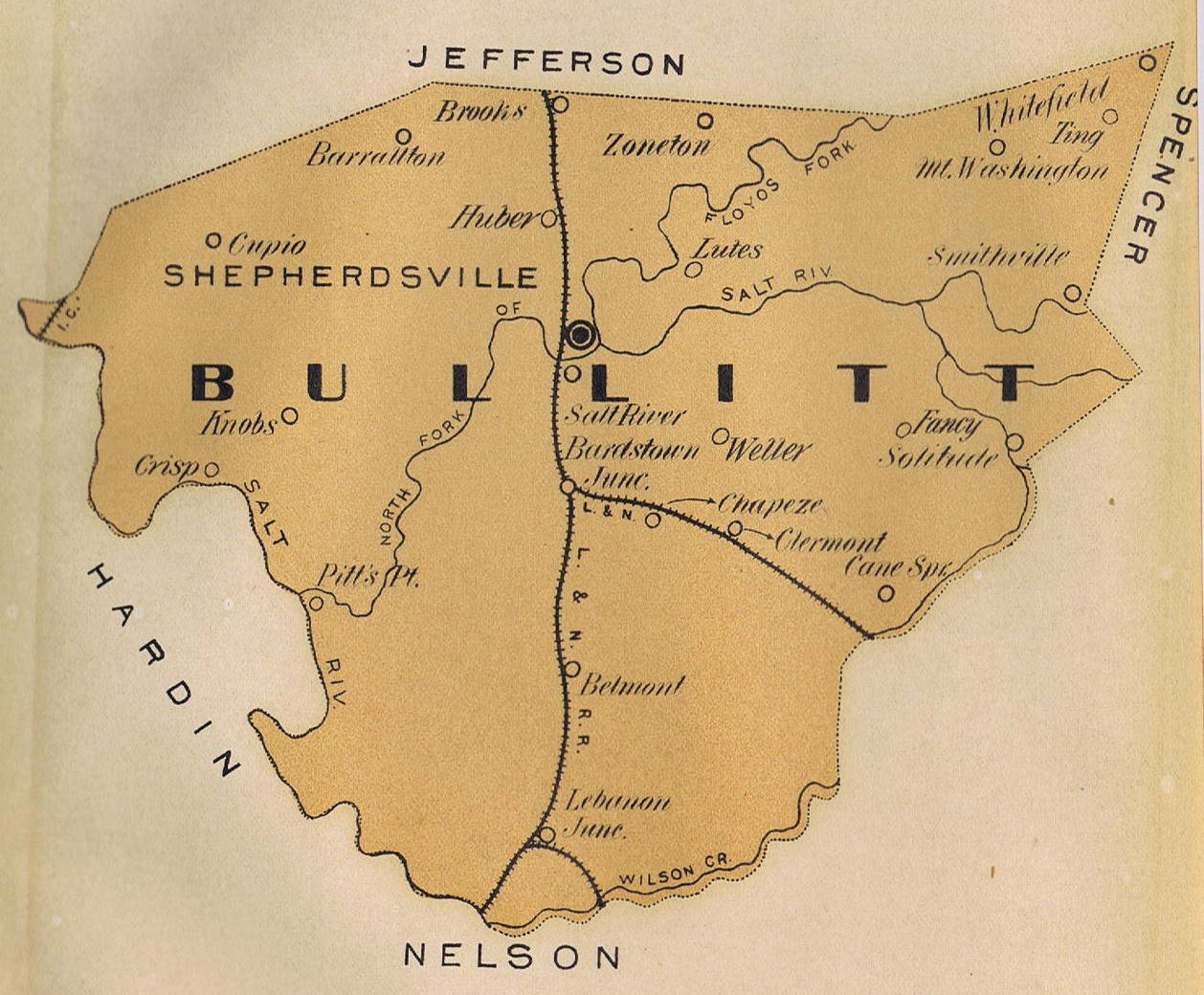 ---
If you, the reader, have an interest in any particular part of our county history, and wish to contribute to this effort, use the form on our Contact Us page to send us your comments about this, or any Bullitt County History page. We welcome your comments and suggestions. If you feel that we have misspoken at any point, please feel free to point this out to us.