Adam and Rachel (Drake) Shepherd Marriage
Adam Shepherd and Rachel Drake were married in Lincoln County, then a part of Virginia. Their marriage bond and her father's permission note for the marriage are shown below. Rough transcriptions follow each one.
---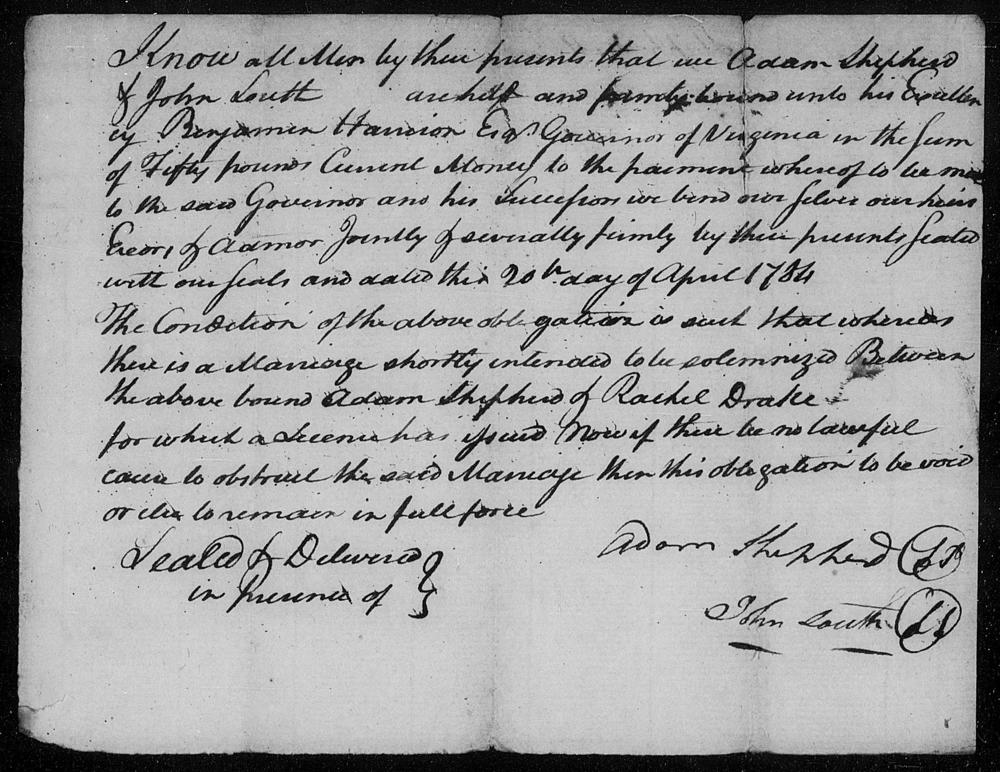 Know all men by these presents that we Adam Shepherd & John South are held and firmly bound unto his Excellency Benjamin Harrison Esq, Governor of Virginia in the sum of fifty pounds current money to the payment whereof to be made to the said Governor and his successors we bind ourselves, our heirs, executors, & administrators jointly & severally firmly by these presents sealed with our seals and dated this 20th day of April 1784.
The condition of the above obligation is such that whereas there is a marriage shortly intended to be solemnized between the above bound Adam Shepherd & Rachel Drake for which a ... has ... now if there be no lawful cause to obstruct the said marriage then this obligation to be void or else to remain in full force. Sealed & delivered in presence of (signed) Adam Shepherd, John South.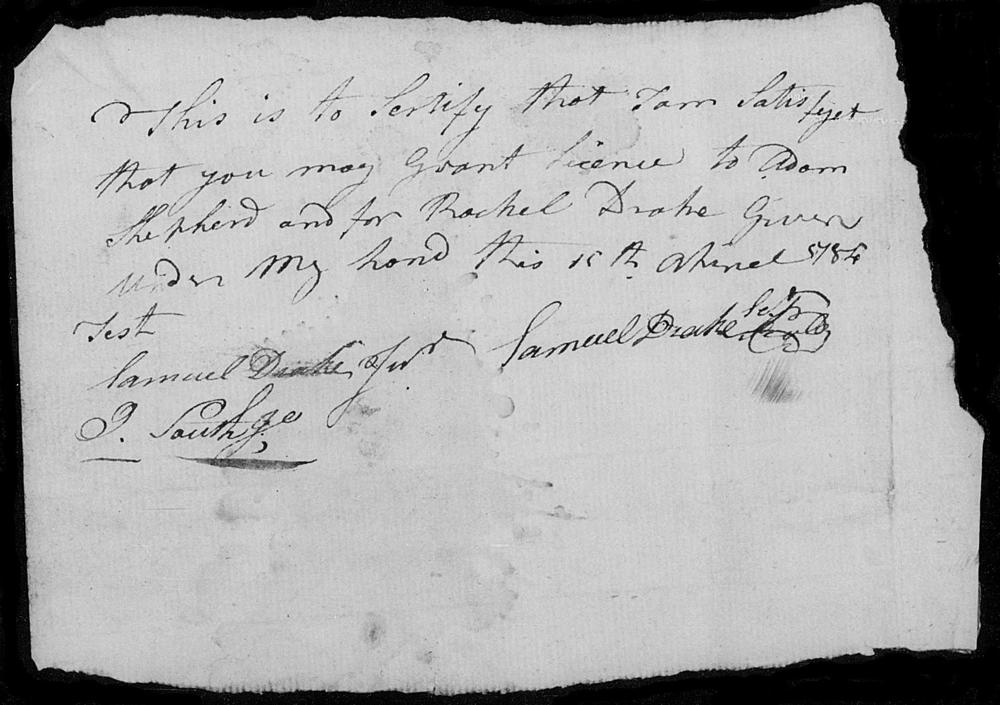 This is to certify that I am satisfied that you may grant licence to Adam Shepherd and for Rachel Drake given under my hand this 10th April 1784. (signed) Samuel Drake (teste) Samuel Drake Jr., J. South Jr.
---
If you, the reader, have an interest in any particular part of our county history, and wish to contribute to this effort, use the form on our Contact Us page to send us your comments about this, or any Bullitt County History page. We welcome your comments and suggestions. If you feel that we have misspoken at any point, please feel free to point this out to us.